New customer offer: Now 25% off on all Managed VPSs for the first 3 months. Use this discount code: 25MANVPSOFF
4 Dedicated CPU cores
Base frequency 3.5 GHz
Snapshots & Offsite Backups
Fully Managed
24/7 monitoring, security, weekly updates
Data center location The Netherlands
€ 108.98 € 81.73
per month
8 Dedicated CPU cores
Base frequency 3.5 GHz
Snapshots & Offsite Backups
Fully Managed
24/7 monitoring, security, weekly updates
Data center location The Netherlands
€174.98 € 131.23
per month
16 Dedicated CPU cores
Base frequency 3.5 GHz
Snapshots & Offsite Backups
Fully Managed
24/7 monitoring, security, weekly updates
Data center location The Netherlands
€ 309.98 € 232.48
per month
New customer offer: Now 25% off on all Managed VPSs for the first 3 months. Use this discount code: 25MANVPSOFF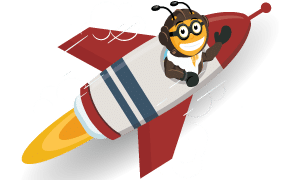 Choose your Managed Pure Performance VPS package
Our Managed Pure Performance VPS Servers are built with NVMe SSD drives to improve the performance of your applications, websites, or webshops. You can expect higher speeds from your Managed Pure Performance VPS because it includes higher clock speeds and faster disks. The processor is almost two times faster than a regular CPU and the disks are up to six times faster. This makes your Managed Pure Performance VPS very suitable for demanding workloads and hosting environments such as Magento hosting or High-Traffic WordPress hosting. A Managed Pure Performance VPS is ideal because we provide you a fast and stable IT infrastructure that you do not have to manage on your own. You can rely on a team of experts with over 20 years of experience and benefit from our knowledge.
What does your Managed Pure Performance VPS cover?
Your Managed Pure Performance VPS will be delivered with Sailor Plan by default. When your hosting needs changes over time, you can always upgrade your Managed Performance VPS plan via your My.snel.com client area. If you want to know more details about the specifications and response times of our support plans then you can view our Managed Pure Performance VPS Plans.
This is what you get with your Managed Pure performance VPS

Webserver Management
---
 We have extensive experience in handling web server side matters such as slow loading times, timeouts or internal server errors. 

Backup Management
---
Backup plays a critical part in your business so we make sure that all your data is safely backed up with the backup solution of Snel Cloud Backup.  

OS updates
---
We will take care of the OS installations and updates. We provide support to Ubuntu Linux, Debian Linux, Windows Server 2022, 2019 and Windows Server 2016.

Upgrade anytime

---
You can easily upgrade your Pure Managed Performance VPS to a higher or lower plan via your My.snel.com client area whenever you have changing needs. 

Control panel management

---
We deliver support to Control panels such as DirectAdmin, Plesk, and cPanel & WHM. The level of support depends on what your Managed Plan covers..

Time saving
---
Our Managed Pure Performance Server Plans save you money, time, and effort. With more than 20 years of experience, our team knows how to handle wind and waves.
ISO/IEC 27001 Certified

We guarantee continuous improvement in security, availability, and quality.

Certified Green Host

We strive to continuously reduce our footprint with all of our processes.

Moving service

We will do the heavy lifting, and we are quick and thorough at it.
Swift answers

Guaranteed quick response times.
You can reach us 24/7/365.

100% Network uptime

We always like to give one hundred percent. So that's the uptime we offer.

Continuous improvement

We keep improving our processes to meet the highest standards.
FAQ Regarding Managed Pure Performance VPS
We can deliver Managed Performance VPS, within one working day.
Yes, we use Snel Cloud backup to backup your server. Snel Cloud Backup has advanced and innovative security features to protect your data safely. It has fast, bandwidth-efficient backups as deduplication is client-side, saving storage space. Moreover Snel Cloud Backup offers you flexibility because after your first backup you do not have to make a full backup again. Our backup solution is fast, you can restore your oldest and newest backup with the same speed. Furthermore, Snel Cloud Backup is built with SSL support and the backups are made with an AES-256 encryption, so that your data is stored safely.
Constant monitoring can ensure uninterrupted service delivery. We are actively monitoring your server in order to reduce the vulnerability risk and to ensure that it is always available. Our server monitoring will detect irregularities on your servers, and our team will respond when inconsistencies or unusual activity occur. We ensure that your service runs smoothly by monitoring network connectivity, system status, or any of the countless other indicators. All of our managed server plans include 24/7 Proactive server monitoring.
One of the primary advantages of having a managed server is that you can delegate control of your server to us. This is our primary business and area of expertise. We have been focusing on server management for over 20 years and have encountered every challenge and its associated solutions. We will handle essential and specialized server maintenance and problem-solving activities, freeing up your hands and time to focus on your core business.
Our Pure Performance VPS platform is a product in between our Cloud VPS platform and our (performance) dedicated servers. This platform has been built with maximum performance, maximum redundancy, and maximum scalability in this order of importance. Pure Performance, no concessions.
Read this article for more info.
We support Ubuntu Linux, Debian Linux, Windows Server 2022, 2019 and 2016 OS installations.
Our managed services include the full maintenance and care for your server, regardless if this is a Managed Cloud VPS, Managed Pure Performance VPS, Managed Azure VPS or a Managed Dedicated Server. With a self managed server you yourself are responsible for the maintenance and care yourself. This entails security, updates, installation, backups, etc.
Our servers are in Rotterdam, the Netherlands by default and our offsite backups are in the EU. If needed, we can provide and manage servers worldwide.
If you need the highest performance, go for an NVMe server, because this is the fastest available server on the market and it is the type we use for our Pure Performance VPS. Non Volatile memory (the NVM of NVMe) can store data even when the power is off. It uses the same SSD architecture, but is connected through a PCI Express socket instead of SATA.
For our Cloud VPS, we use SATA SSD servers. They are considered to be faster and more powerful than Traditional HDD servers. But why exactly? An SSD dedicated server is faster because it does not have a spinning disk, so that the hard disk behaves more like the memory of your server. As a result, you can get faster load times, faster filesnds transfers and boot ups.
Read more about it here.
In general, we do not grant root or administrator rights to Managed Servers, therefore we are exclusively responsible for operating the server. If the customer still demands root or Administrator access, this can be granted under specific agreements.
Of course we secure them on server side. The customer has secure the websites/software by keeping them up to date.
How can we help?
Our customers praise us for the excellent service they receive. Would you like a taste? Get in touch with us, and we'll help you find the best solution for your hosting needs.