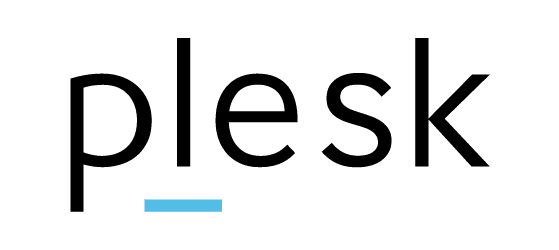 Develop and expand your hosting service with Plesk
Plesk Panel is frequently regarded as a straightforward but effective control panel option for Linux and Windows servers. For shared, virtual, and dedicated hosting setups, this control panel is an excellent solution due to its reliable user interface. You can automate a variety of server management tasks with Plesk Panel, which will help you spend less money and resources.
Plesk Unmanaged Cloud VPS
Plesk Unmanaged Performance VPS
Plesk Unmanaged Dedicated Server
Plesk Managed Performance VPS
Plesk Managed Dedicated Server
Already have a server with Snel.com, add Plesk to it
Plesk Web Admin VPS
10 domains

Plesk Web Pro VPS
30 domains

Plesk Web Host VPS
Unlimited domains
Plesk Web Host Metal
Unlimited domains
Plesk Control Panel Features
Plesk was created for Linux and Windows Server based hosting providers to automate and simplify their server management to deliver web hosting services. Over 32 languages can be added to Plesk as an extension, and our Plesk Reseller and web hosting packages come pre-installed with Dutch and English. With Plesk there are lots of features that will help with server control and web hosting, we will go over the key features that stick out the most.

User Accounts, Roles and subscriptions
---
Create user accounts with login details, user roles and subscriptions for each user or user group. Icons and functionality can be enabled and disabled by individual users. Access can be provided at different levels to different users on the same subscription level. Additionally, you can provide users access based on their User Roles by developing a Subscription that consists of a specific group of resources and services connected to a Service Plan.

Mail service support and protection
---
On Plesk for Linux and Courier IMAP on Plesk for Windows Server, respectively, the Postfix mail server and MailEnable are pre-installed. For the purpose of authenticating the sender of e-mail messages, Plesk supports DKIM, SPF, SRS, and DMARC. These features are enabled by default on a fresh installation of Plesk. Plesk also provides webmail as a built-in component, which allows users to access their email accounts via a web browser. Plesk for Linux comes with the Roundcube Webmail, while Plesk for Windows Server includes the Atmail Webmail.

Self-Repair Tools and Database Management
---
Need to do some fixing? The Self-Repair Tools are Functions that allow users to manage technical issues on their own without the need for support. They are incorporated into Plesk. Advanced Monitoring and Grafana charting can let you keep track of how your server is doing. With database management you can also scan, repair, report and fix supported databases.

100+ Extensions
---
With Plesk there are up to 100+ extensions that you can use, a few good examples are extensions like Let's Encrypt SSL, Imunify360, KernelCare, LiteSpeed, Acronis Backup, Backup to Cloud Pro, WP Toolkit, WordPress Smart Updates, SEO Toolkit, Git, Docker and much more! These extensions can make web hosting less complex and significantly reduce time-consuming tasks.

DNSSEC
---
Domain Name System Security Extensions is what "DNSSEC" stands for in its acronym form. The Internet Engineering Task Force (IETF) developed this group of DNS protocol extensions with the intention of signing DNS data in order to make the process of resolving domain names more safe.

Let's Encrypt
---
Let's Encrypt helps secure websites. It provides free SSL/TLS certificates for website security. Plesk lets you get a free Let's Encrypt certificate SSL with just a few clicks. You can secure domains, subdomains, domain aliases, and webmail right out of the box. Additionally, installed certificates can be renewed automatically without any setup or command-line usage. Additionally, you will receive email updates on the certificate's status.
ISO/IEC 27001 Certified

We guarantee continuous improvement in security, availability, and quality.

Certified Green Host

We strive to continuously reduce our footprint with all of our processes.

Moving service

We will do the heavy lifting, and we are quick and thorough at it.
Swift answers

Guaranteed quick response times.
You can reach us 24/7/365.

100% Network uptime

We always like to give one hundred percent. So that's the uptime we offer.

Continuous improvement

We keep improving our processes to meet the highest standards.
FAQ Regarding Plesk Hosting Control Panel
How can we help?
Our customers praise us for the excellent service they receive. Would you like a taste? Get in touch with us, and we'll help you find the best solution for your hosting needs.