We do everything we can to provide our services as well as possible, but it can never be completely prevented that problems can occur. Please contact us directly by telephone if you have an acute problem. If you have any other feedback, don't hesitate to share your thoughts with us. Are you satisfied with our services? Of course we would like to hear that too, so that we can do (more) of what makes you happy. All Snel.com Reviews are actually read!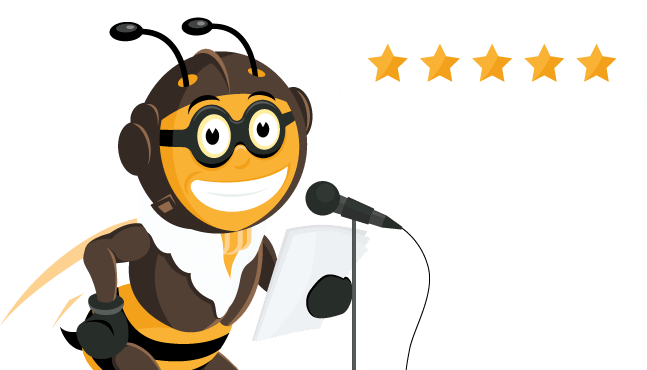 Our customers in the spotlight
Curious about our customers? Read interesting interviews to get to know them better and in which they talk about how they experience our cooperation.
Would you also like to tell us about your collaboration with Snel.com?
Hugo van der Zee
Customer
After years of hosting problems with various hosting providers, we are very happy to have found snel.com.The price/quality of the services is excellent. The technologies and online tools are modern and easy to use, and support issues and questions were handled quickly and adequately.I definitely recommend snel.com.
Jamie Whittingham
Customer
Snel.com has offered fantastic support, services, and great value for money. I have been using them for a few years and have recommended them to all our clients.They are the best on the market for our needs and we fit together like peanut butter and jelly.
I thought it was about time that I gave these guys a review given the amount of time I have been with them now. I have a number of servers with them and the 12 month anniversary of the first one is coming up any day now. Fist off it is worth pointing out that I don't have a typical arrangement with them, its more of a Hybrid dedi-colo set up, by that I mean I ship my own disks and raid cards (with spares) over to them and they provide the rest of the hardware which is what made me actually pick them over some other DC's for the servers due to the flexibility they offer rather than just getting the typical "computer said no response I got from many others.
Mark Wouterse
Customer
I use the servers from Snel.com for over 1 year now, after some troubles in the first month it works all smooth now. Snel.com has sharp prices and an excellent support team. Snel.com surprises me time after time with new sharp deals you can't believe but it is all true! I highly recommend Snelserver to all of you who read my review! To Snel.com, keep up the good work and the sharp prices!
Jonathan T
Customer
Worked with them back in early 2011, excellent support and top of the line server/connection. Had to switch to a USA server due to clients in the USA. Excellent support, excellent server, would definitely recommend to anyone.
€ 61.98 € 46.48
per month
Managed Pure Performance VPS
€ 108.98 € 81.73
per month
Self-managed Dedicated Server
€ 149.00 € 109.00
per month
How can we help?
Our customers praise us for the excellent service they receive. Would you like a taste? Get in touch with us, and we'll help you find the best solution for your hosting needs.