New customer offer: Now 25% off on all Managed VPSs for the first 3 months. Use this discount code: 25MANVPSOFF
Snapshots & Offsite Backups
Fully Managed
24/7 monitoring, security, weekly updates
Data center location The Netherlands
€ 61.98 € 46.48
per month
Snapshots & Offsite Backups
Fully Managed
24/7 monitoring, security, weekly updates
Data center location The Netherlands
€ 94.98 € 71.23
per month
Snapshots & Offsite Backups
Fully Managed
24/7 monitoring, security, weekly updates
Data center location The Netherlands
€ 139.98 € 104.98
per month
Snapshots & Offsite Backups
Fully Managed
24/7 monitoring, security, weekly updates
Data center location The Netherlands
€ 209.98 € 157.48
per month
Snapshots & Offsite Backups
Fully Managed
24/7 monitoring, security, weekly updates
Data center location The Netherlands
€ 339.98 € 254.98
per month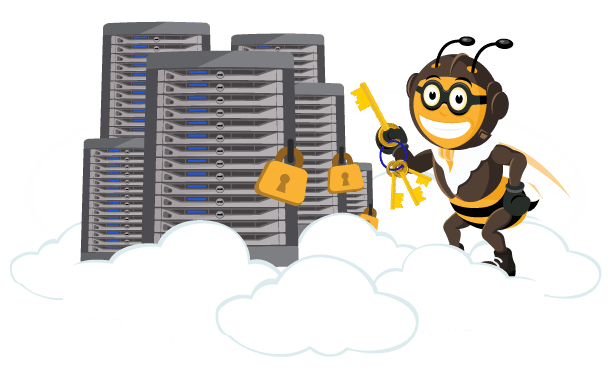 Choose your Managed Cloud VPS Hosting Solution
Pick one of our 5 Cloud VPS Plans for businesses of any size. Our VPS servers use fast SSD storage for better performance. Adjust RAM, storage, and bandwidth as needed. Our team keeps your server running well. We quickly fix hardware issues. Prices start at €46.48/month with the Sailor Plan. Manage your plan easily in your client area.
Specifications of our Managed Server Plans
All of our Managed Server Plans are delivered with the Sailor Plan by default. You can upgrade your Managed Plan via your client area after your purchase. Curious what our Managed Server Plans cover? You can view all of our available Support Plans and response times on our Managed Server Plan page.
This is what you get with your VPS server

Web server Management
---
We will keep your web server out of the water whenever you encounter slow load times, timeouts, internal server errors, or scripts that don't work.

Backup Management
---
Although backup shouldn't sink your server it can keep your server afloat. Backup plays a critical part in your business so we make sure that all your data is safely backed up with Snel Cloud Backup.

OS Installations
---
We support Ubuntu Linux, Debian Linux, Windows Server 2022, 2019 and Windows Server 2016 OS installations. We will take care of your OS installations and updates.

Time-Saving

---
Our Managed Server Plans save you money, time and effort. We provide a team of experienced captains that you can count on. They are ready to take control of your server..

CP Management

---
We support Control panels such as DirectAdmin, Plesk, and cPanel & WHM. The support level for control panel management depends on your chosen managed server plan.

Upgrade Anytime
---
We know you love flexibility so do we. If you have increasing or changing plans you can upgrade or downgrade your plan via your My.snel.com account whenever you want.
ISO/IEC 27001 Certified

We guarantee continuous improvement in security, availability, and quality.

Certified Green Host

We strive to continuously reduce our footprint with all of our processes.

Moving service

We will do the heavy lifting, and we are quick and thorough at it.
Swift answers

Guaranteed quick response times.
You can reach us 24/7/365.

100% Network uptime

We always like to give one hundred percent. So that's the uptime we offer.

Continuous improvement

We keep improving our processes to meet the highest standards.
FAQ Regarding Managed Cloud VPS
We can deliver Managed Cloud VPS, within one working day.
Yes, we use Snel Cloud backup to backup your server. Snel Cloud Backup has advanced and innovative security features to protect your data safely. It has fast, bandwidth-efficient backups as deduplication is client-side, saving storage space. Moreover Snel Cloud Backup offers you flexibility because after your first backup you do not have to make a full backup again. Our backup solution is fast, you can restore your oldest and newest backup with the same speed. Furthermore, Snel Cloud Backup is built with SSL support and the backups are made with an AES-256 encryption, so that your data is stored safely.
Constant monitoring can ensure uninterrupted service delivery. We are actively monitoring your server in order to reduce the vulnerability risk and to ensure that it is always available. Our server monitoring will detect irregularities on your servers, and our team will respond when inconsistencies or unusual activity occur. We ensure that your service runs smoothly by monitoring network connectivity, system status, or any of the countless other indicators. All of our managed server plans include 24/7 Proactive server monitoring.
One of the primary advantages of having a managed server is that you can delegate control of your server to us. This is our primary business and area of expertise. We have been focusing on server management for over 20 years and have encountered every challenge and its associated solutions. We will handle essential and specialized server maintenance and problem-solving activities, freeing up your hands and time to focus on your core business.
Our Cloud VPS platform is designed for maximum redundancy, scalability, and performance. It's worth noting that it was built in that particular order of importance. Every decision has an impact on every other decision, we believe that maximum redundancy is more important than maximum performance for our main platform. You can rest assured, for most implementations, its performance is outstanding.
We support Ubuntu Linux, Debian Linux, Windows Server 2022, 2019 and 2016 OS installations.
Our managed services include the full maintenance and care for your server, regardless if this is a Managed Cloud VPS, Managed Pure Performance VPS, Managed Azure VPS or a Managed Dedicated Server. With a self managed server you yourself are responsible for the maintenance and care yourself. This entails security, updates, installation, backups, etc.
Our servers are in Rotterdam, the Netherlands by default and our offsite backups are in the EU. If needed, we can provide and manage servers worldwide.
This all depends on the needed specifications. Our Managed cloud VPS start at € 46.48 monthly.
In general, we do not grant root or administrator rights to Managed Servers, therefore we are exclusively responsible for operating the server. If the customer still demands root or Administrator access, this can be granted under specific agreements.
Of course we secure them on server side. The customer has secure the websites/software by keeping them up to date.
How can we help?
Our customers praise us for the excellent service they receive. Would you like a taste? Get in touch with us, and we'll help you find the best solution for your hosting needs.