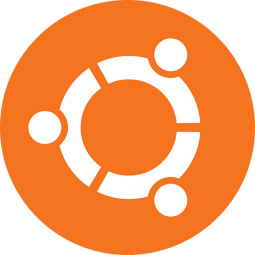 Ubuntu Server is a free and open-source Linux-based operating system designed for use on servers and cloud environments. It is optimised for stability, security, and performance, making it popular for mission-critical workloads. It is widely used by businesses, organisations, and individuals to host websites, applications, databases, and other services, and comes with powerful features and tools for managing servers and monitoring system resources. Ubuntu Server also has a large community of developers and users who contribute to its development and offer support and advice.
Ubuntu Unmanaged Cloud VPS
Ubuntu Unmanaged Performance VPS
Ubuntu Unmanaged Dedicated Server
Ubuntu Managed Performance VPS
Ubuntu Managed Dedicated Server
Already have a server with Snel.com, add Ubuntu!
Ubuntu Linux is a free and open-source operating system. This means that users can download, use, and modify it for free without paying any licensing fees. Additionally, Ubuntu Linux can be used for commercial purposes without any cost, making it a popular choice for businesses, organizations, and individuals who are looking for an affordable and reliable operating system
Ubuntu has features that will benefit beginners but also benefit the most advanced users. Ubuntu is versatile, customizable and very reliable. Ubuntu is a very strong choice for a wide range of reasons.

Open-source
---
Ubuntu Server is based on open-source software, which means that users have access to the source code for the software and can modify it to their specific needs. This allows for greater flexibility and customization of the server.

Stability
---
Ubuntu Server is known for its stability and reliability, with a reputation for being a dependable choice for both personal and professional use. It receives regular updates and bug fixes, which help to ensure that the server remains stable over time.

CLI
---
Ubuntu Server uses a command-line interface (CLI) rather than a graphical user interface (GUI). While this may be intimidating for some users, it allows for greater control and flexibility in managing the server.

Security
---
Ubuntu Server includes a range of security features, such as AppArmor and the Uncomplicated Firewall (UFW), which help to protect the server from unauthorized access and other security threats. Ubuntu Server also receives regular security updates and bug fixes, which help to ensure that the server remains secure over time.

Packages
---
Ubuntu Server includes a package management system that makes it easy to install and manage software packages. The package management system allows users to quickly install and update software packages, as well as manage dependencies and conflicts between packages.

Cloud integration

---
Ubuntu Server is designed to work well in cloud environments, with built-in support for popular cloud platforms such as Amazon Web Services (AWS) and Microsoft Azure. This makes it easy to deploy Ubuntu Server in cloud environments and manage it from a central location.

Container support

---
Ubuntu Server includes support for container technologies such as Docker, which allows users to run applications in isolated environments that are separate from the host operating system. This makes it easy to deploy and manage complex applications on the server.

Community support
---
Ubuntu Server has a large and active community of developers and users who provide support and contribute to the development of the operating system. This includes forums, documentation, and other resources that can be valuable for troubleshooting and customisation.

Support
---
Ubuntu Server LTS releases. Ubuntu long-term support releases are supported for five years after release. LTS releases receive security, bug, and maintenance upgrades during this time. This gives mission-critical applications a stable server platform. Production environments need Ubuntu Server LTS releases for stability and support.
ISO/IEC 27001 Certified

We guarantee continuous improvement in security, availability, and quality.

Certified Green Host

We strive to continuously reduce our footprint with all of our processes.

Moving service

We will do the heavy lifting, and we are quick and thorough at it.
Swift answers

Guaranteed quick response times.
You can reach us 24/7/365.

100% Network uptime

We always like to give one hundred percent. So that's the uptime we offer.

Continuous improvement

We keep improving our processes to meet the highest standards.
FAQ Regarding Ubuntu Linux
How can we help?
Our customers praise us for the excellent service they receive. Would you like a taste? Get in touch with us, and we'll help you find the best solution for your hosting needs.