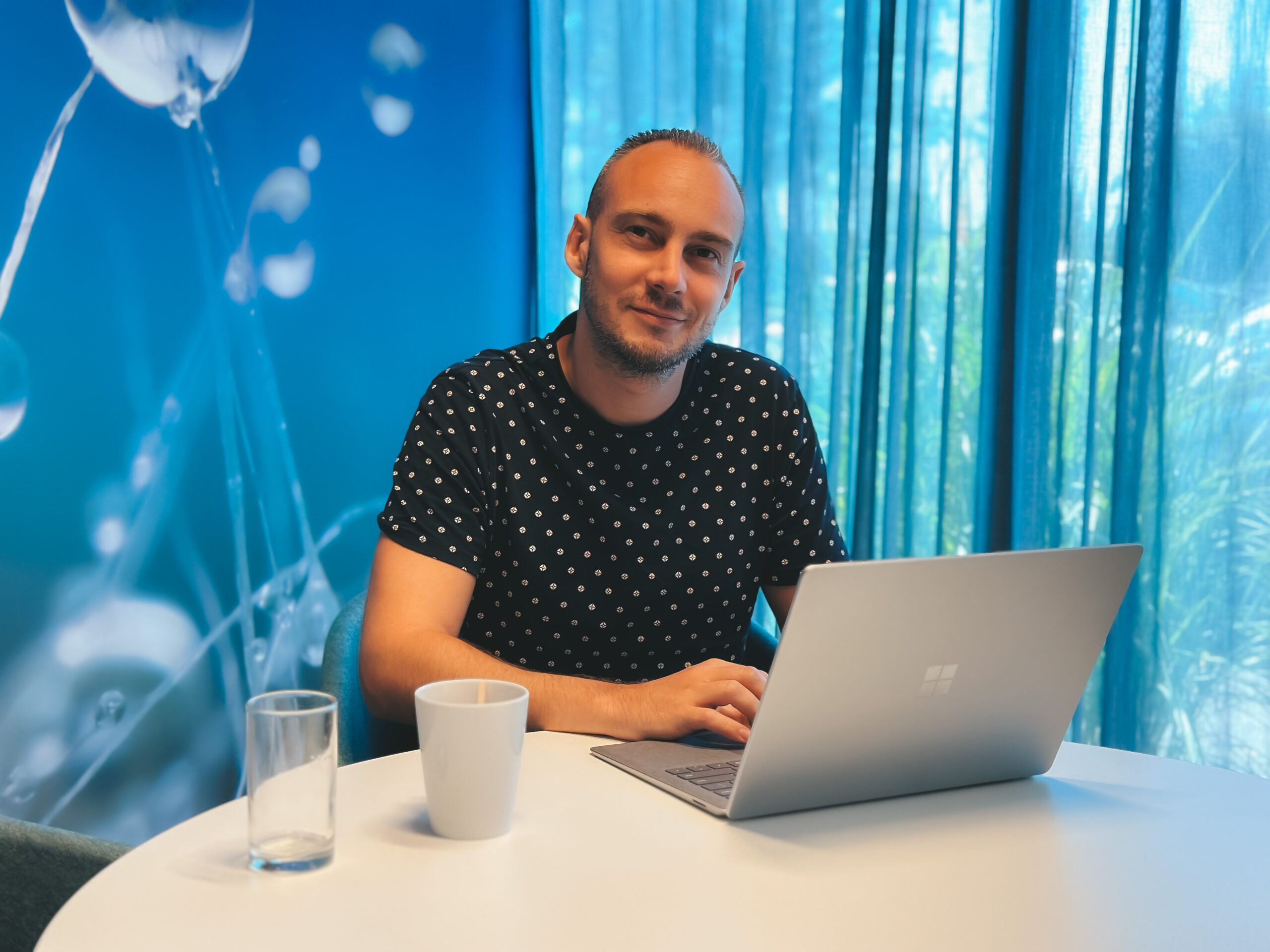 One Way Digital is dedicated to providing comprehensive services and addressing the diverse IT needs of its clients. Whether it's about hosting, online security, WAF management, mail services, or website design, construction, and optimization, owner Roy takes care of it all for his clientele. Between roughly 40 hours of technical management at a local municipality and another 20-30 hours working for One Way Digital, Roy is consistently busy ensuring his clients are satisfied.
After completing his degree in legal studies, Roy found himself at a computer company that handled repairs, set up workstations, and catered to other IT needs. He entered with limited experience but a genuine passion for IT. After absorbing vast knowledge over eight years in the IT sector, he decided to launch his venture.
"I was young and unsure about which academic path to take for my future. I felt law would always be valuable, so I chose it. But I quickly realized I wanted to venture into the IT domain because of my affinity for technology and computers. Being adept, and with years of experience behind me, the idea of starting my own company came to life, giving birth to One Way Digital," shares Roy.
Roy's diverse experience in varied IT specializations allows him to tackle any IT challenge. Yet, he has chosen to focus One Way Digital mainly on website design & construction, hosting, and online security.
"I've provided IT solutions to both small and large corporations, like Delhaize, for instance. I spent years at a warehouse management system provider, working daily with firewalls, routing, enterprise servers, and workstation management," Roy remarks.
One Way Digital is an ideal choice for clients seeking a holistic service, regardless of their IT proficiency. Often, clients approach Roy to design, build, and manage websites that currently lack speed, security, or the capacity to handle their traffic. They desire technically robust websites or e-commerce platforms optimized for a high ROI.
Before partnering with Snel.com, Roy used an 'Unmanaged VPS' service (from Trans IP), which added significantly to his workload. His quest for a hosting provider that could relieve this burden led him to Snel.com. Online reviews and the promptness of their service desk responses gave him confidence in their capabilities.
"Many Google reviews about Snel.com were quite positive. Also, their quick and precise answers during our first interaction instilled great trust. It felt right, resonating with how I strive to serve my clients," says Roy.
Roy now avails a Managed VPS from Snel.com, hosting over 25 of his clients.
One Way Digital's clientele has varied hosting needs. Some of Roy's clients run websites that attract up to 2,500 visitors per minute during certain periods. Therefore, the hosting solution must ensure rapid load times and secure transactions. Recognizing the high cost associated with such traffic, Roy and Snel.com devised a virtual waiting room system. This system effectively manages traffic surges, like during ticket sales for popular concerts.
"Both Snel.com and One Way Digital excel in offering top-tier services at affordable rates while always keeping the client's needs in mind. It's why we complement each other so well," Roy emphasizes.
For Roy, ensuring his clients' safety is paramount. Snel.com regularly conducts patching at the server level, while Roy addresses application & website-level security. Together, they ensure total safety.
One of One Way Digital's unique selling points is its commitment to maximizing a website or e-commerce platform's revenue potential. With the right checkout optimization, clients can easily see a 10-15% revenue uplift. Roy's expertise in enhancing revenue is a significant asset when it comes to constructing websites or online stores.
"Everything runs seamlessly in my collaboration with Snel.com. Our communication is mostly about optimizing for my clients. Sometimes my clients need server upgrades, like switching from PHP to a LiteSpeed server, which consumes fewer resources and is more responsive. I coordinate such transitions directly with Snel.com," Roy states.
Despite his 60-hour workweek, Roy is always open to new clients. His aspiration is to continue addressing technical concerns, delivering software that's both fast and secure. He looks forward to a continued and fruitful collaboration with Snel.com. "I'm quite pleased with our partnership," concludes Roy.