New customer offer: Now 25% off on all Managed VPSs for the first 3 months. Use this discount code: 25MANVPSOFF
Managed WooCommerce VPS Prime
LiteSpeed Enterprise + Redis Cache
2 CPU cores
Base frequency 3.5 GHz
WordPress Toolkit + Smart updates
Plesk Control panel + Imunify360
Fully Managed
24/7 monitoring, security, weekly updates
Up to 8 daily offsite backups
Datacenter location the Netherlands
€ 129,99 € 97,49
per month
Managed WooCommerce VPS Platinum
LiteSpeed Enterprise + Redis Cache
4 CPU cores
Base frequency 3.5 GHz
WordPress Toolkit + Smart updates
Plesk Control panel + Imunify360
Fully Managed
24/7 monitoring, security, weekly updates
Up to 8 daily offsite backups
Datacenter location the Netherlands
€ 179,99 € 127,49
per month
Managed WooCommerce VPS Elite
LiteSpeed Enterprise + Redis Cache
8 CPU cores
Base frequency 3.5 GHz
WordPress Toolkit + Smart updates
Plesk Control panel + Imunify360
Fully Managed
24/7 monitoring, security, weekly updates
Up to 8 daily offsite backups
Datacenter location the Netherlands
€ 239,99 € 179,99
per month
Get a head start with your WooCommerce Webshop


Moving Service
---
When you become a customer at Snel.com, you can rely on our free moving service, and we will migrate all of your website(s) (within the paid package) and the associated mailboxes for you. All you need to do is give us the relocation information. Don't worry, we'll explain what information we require and where you may obtain it. Moving your website(s) is generally possible without any downtime.

Optimised WooCommerce
---
Managed WooCommerce VPS is different from our other VPS packages because it is fully customised for WooCommerce web shops and we take care of the technical management for you. For example, we optimise speed on multiple levels and make sure that WordPress, WooCommerce, and any plugins installed are always up to date. We also make up to 8 backups of your WordPress environment every day to make sure it is as safe as possible. And when you're ready to grow, we'll be there to give you advice and help you do it.

LiteSpeed Enterprise Cache
---
Customers expect a website that loads quickly so they can browse your products smoothly. We offer this by utilizing our own powerful resources in addition to the powerful tools of LiteSpeed Enterprise Cache, including the LiteSpeed Crawler. These are advanced web server, crawler, and caching solutions that have been proven to outperform any other caching option through measurements. With LiteSpeed, we can guarantee the best loading times, and your webshop is equipped with the latest caching technologies by default.

Extensive customer service

---
We provide you with all the tools for a FAST start, but it's always possible that you may encounter issues or have additional questions. Many help topics are answered in our extensive support portal. If you prefer assistance from an expert, we are here for you by phone or email. You can ask questions 24/7, even on weekends. It's no wonder that our excellent service is one of the most commonly cited reasons for our high customer satisfaction, and we are very proud of it.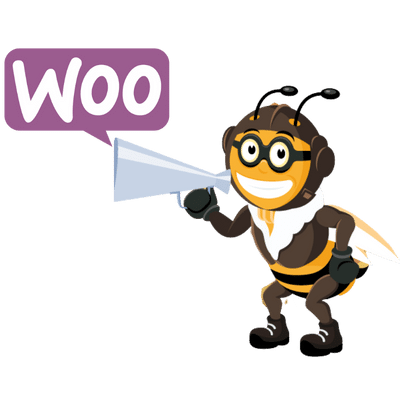 What is Managed WooCommerce VPS?
Regardless of which Managed WooCommerce VPS package you choose, we install both WordPress and WooCommerce for you and include a comprehensive set of tools to help you manage and optimize your webshops. It is quite unique that with LiteSpeed Enterprise Cache, we include LiteSpeed Crawler as standard with every wooCommerce package, which significantly speeds up the serving of pages and products. With the WordPress toolkit, you can improve security, performance, and backup automation. This means increased availability and dependability, even during peak traffic periods.
Everything to make it easy for you
Regardless of which Managed WooCommerce hosting VPS you purchase, we install both WordPress and WooCommerce for you and we offer an extensive package of tools as standard that make it easy for you to manage and optimize your webshop. With LiteSpeed Enterprise Cache we offer LiteSpeed Crawler as standard with every WooCommerce plan, which will speed up the serving of your pages and products enormously. With the WordPress Toolkit you improve security, performance and automate backups. This will give you improved availability and reliability, even during peak traffic. All our Managed Server packages come standard with the Sailor package. You can upgrade your Managed package via your customer panel after your purchase. Are you curious about what our Managed Server packages cover?
WordPress Staging environment

WordPress website cloning tool

One-click WordPress installation

Manage search engine indexing (SEO)

Plugin and theme (Bulk) management & update
Anti-malware (Imunify360)

Uitgaande filter (SpamExperts)
Dedicated IPv4 or IPv6

+ € 2,49

Incoming spamfilter (SpamExperts)

+ € 2,49
Snel Cloud Backup (Daily backups)
Super-fast CPU with 3.5 GHz.

LiteSpeed Enterprise Cache
Managed WooCommerce VPS Features

Managed by Snel.com

---
Our experts have been in the hosting business for more than 20 years and have made sure that your WooCommerce VPS is safe and reliable. With proactive monitoring, backups, and redundancy, your website and apps will always be up and running. Our team of professionals with a lot of experience makes sure that any problems are solved quickly and effectively, even before they happen. We also give you the option of a very thorough SLA to make sure that the hosting service meets your needs.

Imunify 360

---
Imunify360 offers six layers of web server security. It includes an advanced firewall, malware detection, software patch management, proactive defense for PHP websites, intrusion detection and protection, WebShield with integrated Captcha, all combined into one smoothly working engine. The data is shared between all the different system components, providing a much higher level of protection against harmful malware. In short, with Imunify360, our hosting service offers additional security to protect your WooCommerce VPS from threats.

Redis Cache
---
Redis Cache is a fast and reliable caching solution that stores data in RAM memory and supports various data types, including strings, hashes, sets, and sorted sets. By combining Redis with LiteSpeed, an in-memory database that can be used for caching, the performance of your website can be further improved. This is because Redis provides faster access to frequently used data and can reduce the load on your server. By combining LiteSpeed Enterprise Cache and Redis Cache, you can offer a faster website to your users.

Ultimate speed

---
We aim for speed and therefore offer 100% NVMe storage in combination with AMD EPYC CPUs running at a clock speed of up to 3.5 GHz. Additionally, we use LiteSpeed Enterprise Cache, which together provides optimal performance. This allows us to guarantee the best user experience for your customers and offer you the highest conversion rate.

ISO 27001 certified

---
Snel.com is ISO 27001 certified. High quality and security are important values for our company, so we ensure that we have clear information processes with appropriate security measures that are periodically tested.

Plesk management
---
Manage your own hosting account with the powerful Plesk control panel. This is one of the most user-friendly and comprehensive control panels on the market, with countless online resources available. With this control panel, you can easily manage the settings of your websites and emails.

SEO Toolkit
---
The SEO Toolkit improves the visibility of your website. Use this smart tool to monitor your website domains and their current rankings in popular search engines. Stay up-to-date on your progress to outperform your competitors. Conduct a Site Audit to inspect your website and check each URL. Based on well-known SEO guidelines and practices, you'll receive an optimization score.

QUIC.cloud CDN
---
QUIC.cloud CDN is the only CDN that can cache both static and dynamic WordPress content. It caches the entire site, including images, CSS, JavaScript, and the dynamic HTML page itself, as opposed to most CDNs that can only cache static information. Using the Smart Purge feature, QUIC.cloud CDN can accurately serve the most recent content and remove it if necessary.

SSL certificate
---
We offer Let's Encrypt SSL certificates with every web hosting plan on the Managed WooCommerce VPS. SSL stands for Secure Sockets Layer. This ensures that data exchanged between the user and the website or between systems is encrypted and transmitted via encryption algorithms. This makes the data unreadable for unauthorized individuals.
ISO/IEC 27001 Certified

We guarantee continuous improvement in security, availability, and quality.

Certified Green Host

We strive to continuously reduce our footprint with all of our processes.

Moving service

We will do the heavy lifting, and we are quick and thorough at it.
Swift answers

Guaranteed quick response times.
You can reach us 24/7/365.

100% Network uptime

We always like to give one hundred percent. So that's the uptime we offer.

Continuous improvement

We keep improving our processes to meet the highest standards.
Albert Briu
Customer
We have been using SNEL services for years. Very good quality, no breakdowns and downtime. Great hosting services! Customer service responds to every question in several minutes! We have never had any reservations. We recommend! 🙂
Raphael Sprenger
Customer
I can feel that people at Snel really care. For proper tech. For documentation. For quick, reliable and friendly support. Working in IT for over a decade, Snel is one out of two providers I can recommended without hesitation.
Patrick Sanders
Customer
Doing business with SNEL.com has been professional and responsive, which are two keywords which are very important to us as a business. The costs and quality are equally important and certainly up to what we expect.
Boulevard du Nord SAS
Customer
I was looking for a fast server for a customer's website and Snel proposed me its wooCommerce solution. I must say that this server is really very very fast. The difference with the old server is significant, and my customer is very satisfied. I thank the Snel team for their advice and support in the transition. They are really listening and very reactive.
FAQ Regarding Managed WooCommerce VPS
WooCommerce is an open-source e-commerce plugin for WordPress. With WooCommerce, you can turn your WordPress website into an online store.
WooCommerce provides features and tools for managing an online store, including the ability to sell physical and digital products, manage inventory, process payments, and set up shipping options. It also supports a wide range of payment gateways, including PayPal, Stripe, Mollie, iDeal and many others.
WooCommerce is highly customizable and there are many themes and plugins available to extend its functionality. This makes it a popular choice for small and large businesses looking to create an online store without requiring extensive technical knowledge.
Managed WooCommerce VPS is designed specifically for individuals that want little to do with the technical aspects of hosting. Whether this is due to reluctance, ignorance, or a lack of time, we are here to take care of this for you.
If you haven't yet worked on optimization or not in the right way, your website will definitely become a lot faster. We have tailored our resources to the requirements of WooCommerce and because we deliver your package complete with LiteSpeed Enterprise Cache, Redis Cache and LiteSpeed Crawler, you use the latest caching technologies.
With our moving service you save a lot of time because we take over this task for you. We ensure that all your data (WordPress website(s) and mailbox(es) are migrated from your current provider.
No, it is not necessary to use WooCommerce to build an online store. There are several other ecommerce platforms and tools available that you can use to create an online store, such as Magento, Prestashop, Shopware and OpenCart.
However, WooCommerce is a popular and powerful option for building an online store. The advantage of WooCommerce is that it is an open-source plugin that can be integrated into WordPress, which means that you not only have access to many customization options, but also benefit from the extensive WordPress community and plugins.
If you already have a WordPress website and are looking for an e-commerce solution, WooCommerce is a logical choice. But if you don't have a WordPress website or are looking for other ecommerce platforms, there are other options available.
The Managed WooCommerce VPS package is configured with 100% NVMe in combination with AMD EPYC CPUs with a clock speed of no less than 3.5 and LiteSpeed ​​Enterprise Cache to allow WooCommerce to perform optimally and has tools specifically tailored to WordPress to make working with WordPress to make even easier for you.
At Snel.com you first choose the type of Managed Server or VPS that fits your requirements in terms of specifications, which includes the extensive Sailor service package as standard. If you still need more extensive support, you can opt for the Skipper or Captain package. In this table you will find all properties of our Managed server, service packages.
Our contracts can be canceled monthly, so you are never stuck with a long-term contract. However, you can choose a payment term yourself, varying from monthly, per 1, 3, 6, 12 or 24 months.
How can we help?
Our customers praise us for the excellent service they receive. Would you like a taste? Get in touch with us, and we'll help you find the best solution for your hosting needs.