Incoming
Mailfilter & Fallback
 € 2.99 Per domain
per month
1000 Mailboxes per domain
 € 2.99 Per domain
per month
Incoming + Outgoing
Mailfilter & Fallback
1000 Mailboxes per domain
€ 4.99 Per domain
per month
Incoming
Mailfilter & Fallback
1000 Mailboxes per domain
Outgoing
Mailfilter & Fallback
1000 Mailboxes per domain
Incoming + Outgoing
Mailfilter & Fallback
1000 Mailboxes per domain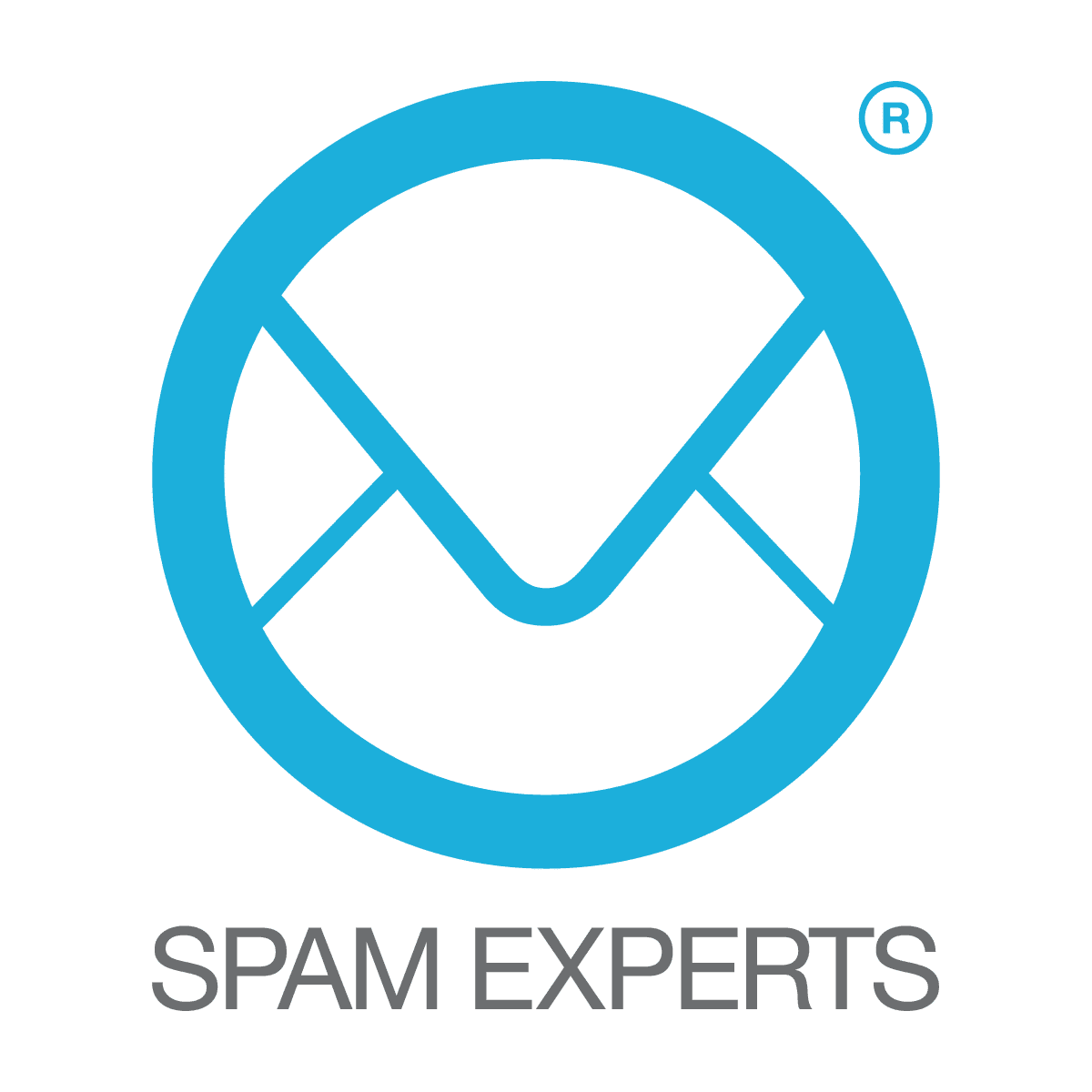 Spam can result in loss of productivity, security risks, and a decrease in the quality of your email communication. Fortunately, with SpamExperts, we offer the solution you need to keep your email safe and protect your business. As a leading mail filter provider, SpamExperts offers advanced technologies to detect and block up to 100% of spam, viruses, phishing attempts, malware, ransomware, and other unwanted emails. Additionally, SpamExperts provides a fallback solution to ensure your emails are always delivered, even if your mail servers are "temporarily" unavailable.
How does the SpamExpert mailfilter work?
SpamExperts' powerful mail filters employ smart technologies to sift through all incoming emails, eliminating spam, viruses, phishing attempts, malware, ransomware, and other email threats before they reach your inbox. This mail filter ensures that nearly all email threats are blocked.
Sent emails pass through an outgoing server and are caught by the SpamExperts mail filter cluster. These emails are then analysed using various advanced technologies to determine if they fall under spam. The mail filter swiftly identifies and blocks new spam messages, preventing them from landing in your inbox. Legitimate emails are subsequently delivered to your inbox via your incoming mail server.
You'll find that, thanks to the spam filter cluster, you'll receive significantly less spam, and your mailbox will remain free from unwanted emails. Should your email service be temporarily unavailable, our spam filter offers a fallback solution to ensure your emails are always delivered once your mail server is restored.

How does the fallback functionality work?
The SpamExperts mail filter features a 'backup' function (fallback) that stores all your incoming messages for up to 14 days if your mailbox is temporarily unreachable. This serves as an additional safety net in case your mail server goes down temporarily. As a result, your emails never get lost and aren't sent back to the sender. Once your mailbox is back up, SpamExperts ensures all stored emails are neatly delivered to your inbox.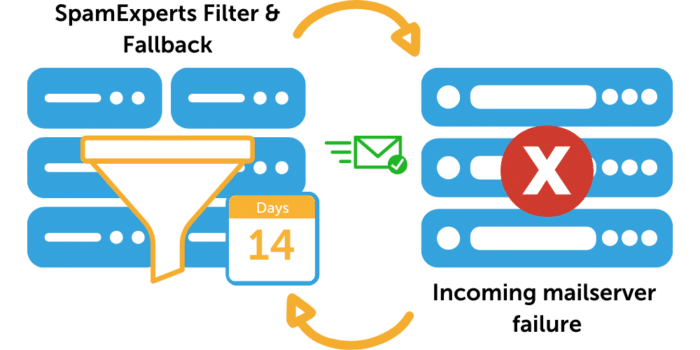 Advanced spam filtering
---
SpamExperts offers advanced spam filtering that ensures that only legitimate emails reach your inbox, while blocking all unwanted emails. This ensures efficient and secure email communication.

Outgoing email protection
---
With SpamExperts, you don't have to worry about accidentally sending spam or viruses through your email account, which will damage the reputation of your domain. SpamExperts protects your online identity and reduces the risk of cyber attacks.

Easy filter
management
---
It offers an easy-to-use web interface that allows you to customize and manage your spam filter settings. With SpamExperts, you can customize your policies based on your business needs, so you always find the right balance between security and functionality.
Real-time monitoring
---
This filtering solution offers real-time monitoring of your e-mail traffic, so that you are always aware of suspicious activities. This allows you to respond quickly to any threats and keep your e-mail traffic safe.

Easy to
install
---
Easy to install and configure, so you can quickly get started with your secure e-mail environment. Our team of experts is ready to help you with the installation and configuration, so that you can communicate via email without any worries.

For both large and small companies

---
SpamExperts caters to small and large businesses and offers tailor-made solutions for your specific needs. Whether you are a small business owner or a large company, we offer solutions that fit your business needs.
ISO/IEC 27001 Certified

We guarantee continuous improvement in security, availability, and quality.

Certified Green Host

We strive to continuously reduce our footprint with all of our processes.

Moving service

We will do the heavy lifting, and we are quick and thorough at it.
Swift answers

Guaranteed quick response times.
You can reach us 24/7/365.

100% Network uptime

We always like to give one hundred percent. So that's the uptime we offer.

Continuous improvement

We keep improving our processes to meet the highest standards.
FAQ Regarding SpamExperts
How can we help?
Our customers praise us for the excellent service they receive. Would you like a taste? Get in touch with us, and we'll help you find the best solution for your hosting needs.