What does monthly terminable mean?
This ensures that you are free to cancel your service after every month. Your service has a one-month term starting on the date it goes into effect. If your service starts on November 8th, the agreement with us will run until December 7th. To stay a customer of ours, you have to pay the next month either manually or through automatic withdrawal. This ensures your satisfaction with renewal, and allows you to cancel your arrangement monthly should you no longer require it. Simple and clear.
How does monthly cancellation guarantee satisfaction?
This is why choose a provider that is Monthly terminable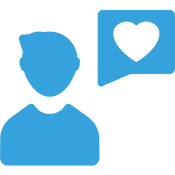 Customer as long as you need us
Even in times of certainty, entrepreneurs can experience uncertainty about their outlook. In addition, you become an entrepreneur because you value freedom and flexibility. We admire this at Snel.com and therefore choose to put the customer's interests above our own. Ultimately, your satisfaction as a customer pays off in many ways. While trapping customers who would rather leave benefits no one.

Because we offer you the freedom to cancel monthly, we are motivated to continue to develop and improve ourselves. Would you decide to leave, we are confident that we have done everything possible to provide you with the products and services that you deserve as a customer.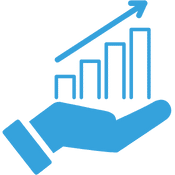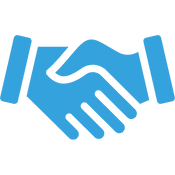 If you are uncertain about a certain upgrade or downgrade, you may test it out with us in a convenient manner. You can rest assured that you can scale up or down monthly. In this way we like to make it easy for you to try out our services in different setups. And you can trust that we will do our best to offer valuable products and services to keep you as a satisfied customer.
ISO/IEC 27001 Certified

We guarantee continuous improvement in security, availability, and quality.

Certified Green Host

We strive to continuously reduce our footprint with all of our processes.

Moving service

We will do the heavy lifting, and we are quick and thorough at it.
Swift answers

Guaranteed quick response times.
You can reach us 24/7/365.

100% Network uptime

We always like to give one hundred percent. So that's the uptime we offer.

Continuous improvement

We keep improving our processes to meet the highest standards.
FAQ Regarding Monthly Cancellation
Our services are prepaid. Your service runs from the date you request and pay for it until the same date of the following month (unless you pay for several months at once). Your contract is always extended by one month once it is paid for. You can choose to terminate the service immediately or at the end of the billing period. Read here how.
With the exception of special promotions that provide a discount and/or a longer commitment such as; Domain names, paid SSL certificates and Microsoft 365 subscriptions. You can cancel all of our services on a monthly basis.  are exceptions.
We do not have a refund policy because we believe we already provide exceptional flexibility as is. Although we do not refund money, we are always willing to look for other solutions such as offering a new service/product or an upgrade. Please contact us at [email protected] to discuss the possibilities.
All of our services are prepaid; there are no implicit ongoing contracts. This offers you more flexibility. You can let the server expire whenever you want. Therefore, if you do not pay for your services, they will expire.
Obviously, this does not happen without notice. We always e-mail you at least two reminders before the service is (temporarily) closed, at the end you will receive another e-mail informing you that the service will be quarantined for another week. The service will be discontinued after this week.
With the exception of special promotions where you receive a discount due to a longer commitment and outside services that we are obliged to purchase for you with a longer commitment, you can cancel all our services on a monthly basis. Services that cannot be canceled monthly: SSL certificates, domain names and Microsoft 365, products for which you have received a discount when purchasing a longer commitment.
How can we help?
Our customers praise us for the excellent service they receive. Would you like a taste? Get in touch with us, and we'll help you find the best solution for your hosting needs.