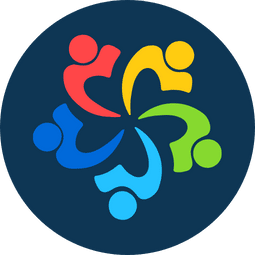 Why should I use AlmaLinux?
AlmaLinux is community-driven and provides a transparent development process that prioritizes user feedback and contributions. It also offers a robust ecosystem of software packages, tools, and applications, ensuring compatibility with existing RHEL-based systems. By choosing AlmaLinux, users can benefit from a highly reliable and secure platform, without having to pay for expensive licensing fees.
AlmaLinux Unmanaged Cloud VPS
AlmaLinux Unmanaged Performance VPS
AlmaLinux Unmanaged Dedicated Server
AlmaLinux Managed Cloud VPS
AlmaLinux Managed Performance VPS
AlmaLinux Managed Dedicated Server
Already have a server with Snel.com, add Almalinux!

Ease of use

---
It features a user-friendly interface and a wide range of tools designed to simplify the deployment and management of your applications and services, providing the flexibility, scalability, and ease-of-use that you need.

Stability
---
It is designed to be a stable and reliable operating system for enterprise-grade environments. It is built on top of a stable, proven code base, and is maintained with a focus on long-term support and security updates.

Security
---
It is made with security in mind, with regular updates and patches to keep the system secure and up-to-date. It also includes built-in security features such as firewalls, SELinux, and other security tools to help protect your server from threats.

Long-term
support

---
It supports releases, like its parent Red Hat Enterprise Linux (RHEL), has a 10-year support cycle. Regular updates and fixes keep your server stable and secure over time. Community forums, mailing lists, and chat channels provide security updates, bug fixes, and other maintenance.

Community-driven development

---
It's developed and maintained by the community, which includes both individual contributors and corporate sponsors. The project is committed to a transparent and collaborative development process, with a focus on community engagement and feedback.

Compatibility with 
(RHEL)
---
It is binary-compatible with RHEL, which means that it can run the same software packages and applications as RHEL. This compatibility allows organizations to migrate from RHEL to AlmaLinux without having to change their existing applications or infrastructure.

Customizability

---
It's highly customizable, allowing you to configure it to meet your specific needs and requirements. It also includes a wide range of software packages and tools, which can be customized and installed as needed.

Cost-effective

---
It's a free, open-source operating system, which means that you don't have to pay for licenses or subscriptions. This can be a significant cost savings compared to proprietary operating systems like Windows Server or RHEL.

Scalability
---
It's designed to be scalable, allowing you to easily add or remove resources as needed to meet the demands of your organization. It also includes support for virtualization, which can help you maximize your server resources and improve efficiency.
ISO/IEC 27001 Certified

We guarantee continuous improvement in security, availability, and quality.

Certified Green Host

We strive to continuously reduce our footprint with all of our processes.

Moving service

We will do the heavy lifting, and we are quick and thorough at it.
Swift answers

Guaranteed quick response times.
You can reach us 24/7/365.

100% Network uptime

We always like to give one hundred percent. So that's the uptime we offer.

Continuous improvement

We keep improving our processes to meet the highest standards.
How can we help?
Our customers praise us for the excellent service they receive. Would you like a taste? Get in touch with us, and we'll help you find the best solution for your hosting needs.