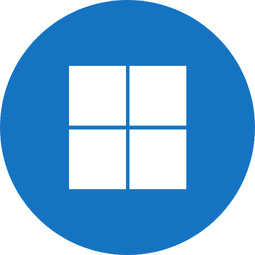 What Windows Server can do for you
Windows Server is often used by hosting providers and developers because it can be well integrated with ASP.NET, a popular framework for creating dynamic web content and applications. Additionally, it is compatible with popular databases such as Microsoft SQL Server, MySQL, and MS Access, and the popular scripting language PHP that is used for dynamic websites.
Windows Server Unmanaged Cloud VPS
Windows Server Unmanaged Dedicated Server
Windows Server Unmanaged Performance VPS
Windows Server Managed Cloud VPS
Windows Server Managed Performance VPS
Windows Server Managed Azure VPS
Already have a server with Snel.com, add a Windows Server
Windows Server Standard voor VPS
Windows Server Standard voor Metal
(per 2 cores)

Windows Remote Desktop Services
(RDS) (Per user)


WDS (Windows Deployement Services)
---
The upgraded version of Remote Installation Services is called Windows Deployment Services (WDS) (RIS). The distribution of Windows operating systems is made possible by WDS. Without requiring administrators to visit every computer or install directly from CD or DVD media, WDS can be used to set up new customers via a network-based installation.

Windows Powershell
---
A task-based command-line shell and scripting language created specifically for system administration is called Windows PowerShell. Windows PowerShell v3 now supports Windows PowerShell Workflow, a new feature of Windows Server that takes advantage of Windows Workflow Foundation to enable the automation of lengthy operations.
Windows
Clustering
---
You may manage failover clusters as well as network load-balanced clusters with Windows Clustering. This includes a number of new features, such as enhanced Group administration capabilities, shared properties, and WMI integration.

Secured-core
server
---
Certified Secured-core server hardware is a safer option for protecting important data from complex attacks. It's especially useful for businesses that deal with highly sensitive information. This type of server uses hardware, firmware, and driver capabilities to enable advanced Windows Server security features. These features are available in Secured-core server hardware and Windows Server 2022, and some are already included in Windows Secured-core PCs.

File and Storage Services
---
Windows Server includes a variety of built-in file and storage services that enable organizations to efficiently store, manage, and share files and folders across their network. With these services, administrators can manage disk storage, create and manage file shares, and configure storage spaces that provide redundancy and high availability.

UEFI
secure boot
---
Your servers are safeguarded from malicious rootkits by the security standard known as UEFI secure boot. Only firmware and software approved by the hardware vendor are booted up on the server thanks to secure boot. The firmware validates each boot component's signature, including the drivers and OS, when the server is powered on. The server boots and the firmware hands control to the OS if the signatures are reliable.

WSUS (Windows Server Update Services)

---
WSUS is a feature of Windows Server that enables administrators to manage and distribute software updates to computers on their network. WSUS allows administrators to control the deployment of updates, ensuring that only approved updates are installed on networked computers.

Remote Desktop Services
---
An instance of the operating system can be accessed remotely thanks to Windows Desktop Sharing. The Remote Desktop Broker client, Child sessions, RemoteFX Media redirection, and Windows Server all come with additional functionality.

Dynamic Access Control
---
Dynamic Access Control is a feature that enables administrators to control access to resources based on user attributes, such as job title or department. This feature provides more granular access control and can help ensure that users only have access to the resources they need.
ISO/IEC 27001 Certified

We guarantee continuous improvement in security, availability, and quality.

Certified Green Host

We strive to continuously reduce our footprint with all of our processes.

Moving service

We will do the heavy lifting, and we are quick and thorough at it.
Swift answers

Guaranteed quick response times.
You can reach us 24/7/365.

100% Network uptime

We always like to give one hundred percent. So that's the uptime we offer.

Continuous improvement

We keep improving our processes to meet the highest standards.
FAQ Regarding Windows Server OS
Windows Server is an operating system designed by Microsoft for servers, which is used to host applications, manage network resources, and provide services to users and clients.
Windows Server has several editions, including Standard, Datacenter, Essentials, and Web, among others. We offer Windows Server 2016, 2019 and 2022 for these editions.
Windows Server has several security features, including Windows Defender, Windows Firewall, BitLocker, and Credential Guard. In addition to these security features of Windows Server, we also offer Sophos Intercept X for Servers. Sophos Intercept X for Server is an endpoint security solution for servers that provides protection against advanced threats such as ransomware, exploits, and zero-day attacks.
Windows Server includes built-in backup and restore tools, such as Windows Server Backup and System Restore, which can be used to protect data and recover from system failures. In addition to the backup solution of Windows Server, we also offer offsite backups that allow you to safely and securely backup your data to our backup platform in a different data center.
Windows Server can be configured and managed using tools such as Server Manager, PowerShell, and Remote Desktop Services.
Active Directory is a directory service used to manage and organize resources in a network environment. It is a key feature of Windows Server and is used to manage users, computers, and other resources in a network.
How can we help?
Our customers praise us for the excellent service they receive. Would you like a taste? Get in touch with us, and we'll help you find the best solution for your hosting needs.