A3 Forecast Solutions and Darwin Retail Solutions from Mijdrecht supply planning software. The first company focuses on the wholesale market while the second focusses on the retail market. This has been very successful for more than fifteen years now. Previously, the software was mainly supplied as a local installation, nowadays the emphasis is on a SaaS solution and Snel.com is used for this.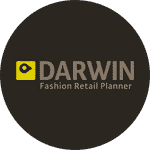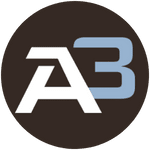 Focus fashion market
Debby Zwetsloot, software consultant at A3 Forecast Solutions: "With two separate companies and software solutions, we were originally focused on the fashion market; clothing, shoes and accessories. Both wholesale parties and retailers in this sector mainly worked with spreadsheets. That offers too little information to be able to manage a better balance between stock and purchasing. In addition, it takes too much time and it is difficult to respond to seasonal fluctuations."
All those limitations are a thing of the past when using the A3 Forecast Solutions software package. There is a real-time overview of stocks and offers. This ensures better processes and ultimately leads to a demonstrably higher return.
"What applies to the wholesale market, of course also applies to the retail channel," says Hein Vendrik, also a software consultant, but then at Darwin Retail Solutions. "We also supply a software package that replaces the traditional spreadsheet and ensures full integration with underlying ERP systems."
From local to SaaS
Until a few years ago, both software packages were primarily installed locally and managed remotely. The demand for the SaaS alternative is much higher nowadays. On the one hand, this is due to the users of the packages having less and less hardware at their disposal. On the other hand, management of underlying databases and users, for example, has grown increasingly difficult and time-consuming.
Shortlist
We started looking for a company that could host the SaaS solution for us four years ago, says Debby. "I began by listing the requirements that are crucial to us and our customers." As a result, providers who do not have the platform in the Netherlands, for example, were left out, because our clients prefer to keep data within national borders.We felt strongly that the support department should be nearby rather than on the other side of the globe. We selected Snel.com from our shortlist as the winner. The plan was to test it out first and see how everyone responded.
"You should know that we as Darwin Retail Solutions already had some experience with hosting externally," says Hein. "However, we were looking to part ways with that supplier. So, previous experience was a factor in our needs as well.
Working as a team
What began as a trial run has evolved into a collaboration that we are still very pleased with. According to Hein: Our organizations, collaborate far more as a team than in a typical customer-supplier relationship. Debby finishes it. "Our agreements are unambiguous. We continue to manage a portion of the capacity that we lease ourselves, while Snel.com handles the remainder. There is never any doubt about our division of tasks. From a commercial point of view it is also interesting for us to be able to offer a real Managed Server. You see that certain customers are looking for that.
Knowing what you can expect from one another
Hein notes that in all those years they have never visited each other. "And yet we know exactly what to do with each other. From Mijdrecht and Rotterdam we work together like a well-oiled machine. That is a world of difference from what we have experienced before. With the type of customer we serve, quick action is extremely important, you should not want to be dependent on a service provider that works with an opaque ticket system. Snel.com picks up the phone and keeps us posted. That's the way it should be and that's exactly what our retail and wholesale customers expect from us." Debby indicates that that may also be the reason why they have never had coffee at Snel.com. "Everything is going so well that there is no reason for a meeting on site. And yet we know exactly who is responsible for what and who has what expertise. As Hein said, Snel.com is more of a part of our team than an external supplier."