Plan name
Dedicated CPU
Memory
Storage
Snapshot
Bandwidth
Mailboxes
Please reset filters and try again.
VPS Speedy
Storage
100GB NVMe SSDOnly
Up to 300GB
Bandwidth
10TB Traffic
1 Gbps Uplink
---
VPS Sporty
Storage
200GB NVMe SSDOnly
Up to 500GB
Bandwidth
25TB Traffic
1 Gbps Uplink
---
VPS Turbo
Storage
400GB NVMe SSDOnly
Up to 1000GB
Bandwidth
50TB Traffic
1 Gbps Uplink
---
*In order to protect your email traffic and to keep it clean, we have blocked outgoing email on port 25. You can send clean emails via our Free SMTP Mailrelay (Spamfilter) which is called Smarthost. You can easily install our Free Mailrelay by following the installation guide.
Pure Perfomance VPS Hosting
Speed is getting more and more important for running your websites and applications smoothly. At Snel.com, we only use the best drives and techniques to provide the best possible performance for your server or applications. Your Pure Performance VPS includes local NVMe SSDs that are up to 6 times faster than a normal SSD drive. This makes your Pure Performance VPS with NVMe SSD perfect for operations that require fast read/write speeds. Out Pure Performance VPS plans can also handle more processes because they include a Processor speed of 3.5 GHz. This is almost two times faster than a regular CPU. This also allows handling queue commands better, as a result, your overall server performance will be improved. Our Performance VPS servers are also very suitable for demanding environments such as Magento hosting and High-Traffic WordPress Hosting but also for databases with higher requests. You can choose from 3 Pure Performance VPS plans with NVMe SSDs starting from € 79.90 a month.
Why choose our Pure Performance VPS
Higher Speeds
Our Pure Performance VPS with NVMe SSD drives provide higher performances due to higher CPU clock speeds and faster disks. This makes it a great hosting solution for data-heavy applications. Resource-heavy environments such as Magento hosting or High-traffic WordPress hosting may need to complete thousands of operations per second. Our Pure Performance VPS servers ensure smooth performance during the requests of the applications or sites.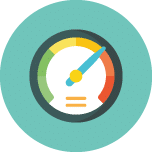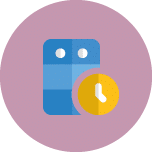 Better Queuing
Our Pure Performance VPS plans include a CPU speed of 3.5 GHz. This is almost two times faster than regular CPUs. As a result, your NVMe VPS can handle processes much quicker which is ideal if you are running heavy workloads or databases. Local NVMe SSD drives also provide lower latency, and this reduces the time that is needed to process a request.
Greener technology
Compared to other disks, NVMe SSDs are more energy efficient. As a result, the power consumption of your Pure Performance VPS will be reduced. Overall, we can say that a VPS server with NVMe SSD is more eco-friendly.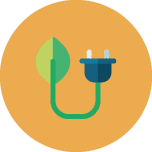 Pure Performance VPS Functionalities
Your Pure Performance VPS is delivered with the best hardware specifications and features. We regularly add new features or change our hardware specifications to provide everything you need so you can easily manage your server. All of our features are included by default on our Pure Performance VPS plans.

ISO 27001 Certified
---
Quality and security are of high importance for us. Our 27001 certification is proof that we process and protect the data of our customers in a secure way. 

Instant Setup
---
Just like any of our services, this server will also be activated right after your order. You will save time because you will be able to run your projects immediately after your payment. 

Instant Snapshots
---
Snapshots of your Pure performance VPS will allow you to revert back to the earlier state of your virtual machine.

Advanced Firewall
---
Our advanced firewall allows you to secure your server. When suspicious activity is detected, the traffic will be blocked by our firewall before it reaches your machine. 

Various Operating Systems
---
Choose the Operating system that you like. We offer both Linux and Windows Server editions. You can always try another OS for your server via your client area. 

1 Gbps Uplink Connection
---
Your Pure Performance VPS server is delivered with an Uplink connection of 1 Gbps. This allows higher connection speeds. You can always upgrade your uplink connection up to 10 Gbps on your request.

Free SMTP Relay
---
We like to keep our network clean. Port 25 is blocked to protect our network and the email traffic of our customers. We recommend using our Free SMTP relay service for sending clean emails.

Customisable Plans
---
Your Pure Performance VPS server is flexible, which means you can adjust the resources of your server such as RAM, bandwidth, or storage. This can be easily done via your client area.

Upgrade Anytime
---
You may have the need to change your plan from time to time because of your changing needs. You can easily upscale or downscale your plan via your My.snel.com client area.
More Pure Performance VPS Features
Snel Cloud Backup
At Snel.com we provide ouw own cloud backup solution. This powerful backup solution of Snel Cloud Backup gives you complete control over your data. It allows you to protect and restore your data, whether you need to recover a simple file or an entire server. All it takes is a push of a button.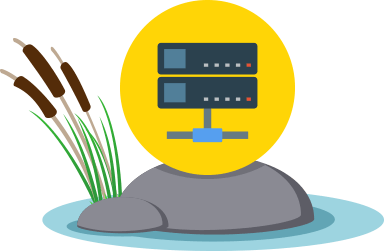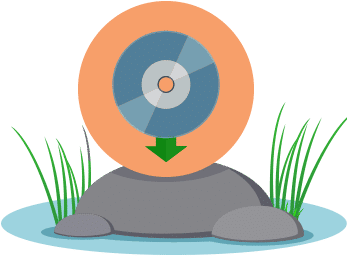 Custom OS Installation
You have the freedom to install your own Operating System if your required OS is not available on our site. Even though we offer the most recent Operating Systems, you can always install your own ISO via your client area.
Private Network
Connect your Performance VPS or dedicated server with a private network. This allows you to transfer your data quickly in your environment. You will also have unlimited traffic between your VPS machines.