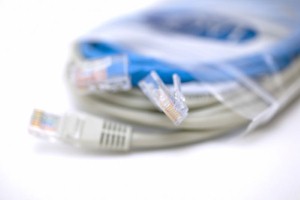 If you're considering Snel.com's range of products to meet your hosting needs, one of the key benefits of our service is that all of our servers come with native IPv6 by default. Our entire infrastructure has been updated to support IPv6, ensuring that your dedicated servers with instant setup are fully future-proofed.
Why IPv6 is important for your server?
IPv6 is an advanced protocol for assigning web addresses that offers far more potential combinations than the older IPv4 technology that is most commonly used. With IPv4, each device is assigned a unique 32-bit numerical IP address, represented as four numbers ranging from 0 to 255. However, there are limited combinations of these numbers - around 4.3 billion - and they are quickly running out. With the use of the internet expanding at an ever-increasing rate, the world will soon use all available IPv4 addresses. IPv6 uses a hexadecimal system to generate 128-bit addresses, providing 2128, or 3.4×1038 addresses available, which should be enough to secure the future of the internet for a very long time to come.
We provide IPv6 on all of our servers
Snel.com provides 18,446,744,073,709,551,616 free IPv6 addresses to customers, complete with reverse DNS. Our customers are able to use the native IPv6 addresses as soon as their server is activated. If you're still on IPv4, it may be a good idea to switch to IPv6 to ensure future expansion. Several of the world's biggest websites, including Google and Facebook, have already made the switch. Earlier this year, a World IPv6 Launch day was held to persuade businesses to become IPv6-enabled..
Updating software and routers to cope with this may be a complex and time-consuming process, which is why it's a great idea to use native IPv6 servers, such as those provided by Snel.com, to make this transition as straightforward as possible. The drive to get websites to update to IPv6 seems to be working. Earlier this month, data from Akamai revealed that the amount of traffic using IPv6 has exploded since the first efforts were made last year, with greater availability of the system and more end-user devices that support the protocol. This is how you can reap the benefits of IPv6.