Managed Dedicated ServerMagento Prime
6 CPU cores
Base frequency 3.7 GHz.
2 Magento installations
1 production and 1 development
LiteSpeed Enterprise + Litemage
Standard (up to 25.000 cached objects)
Plesk Control panel + Imunify360
Fully Managed
24/7 monitoring, security and weekly updates
Up to 8 daily offsite backups
Datacenter location the Netherlands
Managed Dedicated ServerMagento Platinum
8 CPU cores
Base frequency 3.8 GHz.
4 Magento installations
2 production and 2 development
LiteSpeed Enterprise + Litemage
Unlimited (publicly unlimited cached objects)
Plesk Control panel + Imunify360
Fully Managed
24/7 monitoring, security and weekly updates
Up to 8 daily offsite backups
Datacenter location the Netherlands
Managed Dedicated ServerMagento Elite
16 CPU cores
Base frequency 3.5 GHz.
8 Magento installations
4 production and 4 development
LiteSpeed Enterprise + Litemage
Unlimited (publicly unlimited cached objects)
Plesk Control panel + Imunify360
Fully Managed
24/7 monitoring, security and weekly updates
Up to 8 daily offsite backups
Datacenter locatie Nederland
Get a head start with your Magento Webshop


Moving service
---
Are you anxious about moving your Magento webshop? That is something we are aware of. Customers frequently express concern about downtime or data loss. You can use our transfer service while switching to our Magento server. We inventory your current hosting service and develop a precise scenario for moving everything safely and fully. Your whole website(s), including all existing orders and products, will be moved to the Snel.com server for you. We also transfer the necessary mailboxes for free and perform a thorough examination afterwards. Switch to our Managed Magento VPS and we will handle the arduous work for you.

We make the most of Magento
---
Our Managed Magento servers stand out because they are completely customised to the needs of Magento webshops. Our incredibly fast servers feature a CPU with a clock speed of 3.5, super fast NVMe storage, and the quickest internal memory, in short you never have to worry about hardware speed. We handle the technical management for you and ensure that your webshop runs well by using multi-level optimisation and keeping the virtual private server up to date. Furthermore, we create up to 8 offsite backups of your Magento webshop every day and offer maximum security.

LiteSpeed & QUIC.Cloud
---
You want a Super Fast website so that your customers can browse your webshop smoothly. For Magento hosting we use powerful server resources and LiteSpeed ​​Enterprise Cache, with which we have proven to achieve the best loading times. In addition, we have integrated QUIC.Cloud CDN into our infrastructure. This content delivery network accelerates the delivery of your webshop content worldwide, giving customers a seamless browsing experience regardless of their location. This way your webshop is up to speed always and everywhere.

Always available

---
We don't do slow at Snel.com. We provide you with all of the resources you need to get started quickly, but it may occur that you will run into problems or have extra questions. Many requests for help can be answered in our vast support portal. If you want to speak with an expert, we are available via phone or mail. You can ask questions at any time, even on weekends. We are quite pleased of the fact that one of the most commonly stated reasons for our high customer appreciation is our excellent service.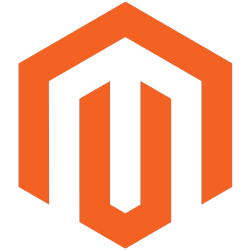 Create a fully adjustable online store using Magento, a powerful and adaptable open-source e-commerce platform. The platform provides a variety of tools and services, like product management, inventory management, shopping carts, payment choices, and much more, to help you expand your business. Explore Magento in its entirety here.
What is a Managed Magento Dedicated server?
A Managed Magento Dedicated Server is a physical server specifically configured and optimized for Magento. You receive an incredibly fast dedicated server with hardware resources exclusively reserved for you. We fully manage and maintain the server, including security updates, performance optimizations, backups, and more. This allows you to enjoy the unrivaled power and speed of a dedicated server without any worries.
The Skipper Managed Service package comes standard with every Managed Magento dedicated server we offer. This package guarantees a response to support incidents within two hours, five days a week from 9.00 am to midnight.
Looking for more comprehensive support? Our Captain package could be just the thing for you, with 24/7/365 support. This gives you the freedom to fully focus on what truly matters: successfully running your online store. The combination of our dedicated service and the undeniable capacity of a dedicated server means maximum performance and minimal concerns for you.
Anti-malware (Imunify360)

Outgoing filter (SpamExperts)
Dedicated IPv4 of IPv6

+ € 2,49

Incoming spamfilter (SpamExperts)

+ € 2,49
Acronis Cyber Protect (Daily backups)
Super fast CPU up to 3.8 GHz.

LiteSpeed Enterprise Cache
Managed Magento VPS features

Managed by Snel.com

---
For more than 22 years, our knowledgeable hosting professionals have offered several e-commerce websites a safe, dependable environment. Our proactive monitoring, backups, and redundancy procedures ensure that your website and apps are always accessible. Our team resolves problems fast and successfully. To fit all your needs, we also provide the option to further extend your SLA.

Imunify 360

---
With six layers of web server protection, including a powerful firewall, malware detection, software patch management, and proactive PHP defence, Imunify360 fortifies your Magento VPS. Along with WebShield and Captcha, the system also incorporates intrusion detection and protection. A high level of security is offered by these well-planned security measures.

Redis Cache
---
A fast and reliable caching solution, Redis Cache stores data in RAM and supports various data types. Together with LiteSpeed, Redis boosts your website's performance significantly, through fast access to frequently used data and reduced server load. The combination of LiteSpeed ​​Enterprise Cache and Redis will result in a significantly faster website for your users.

Ultimate Speed

---
We always strive for the highest level of performance and speed. That's why we offer 100% NVMe storage, combined with powerful AMD EPYC processors that have an impressive clock speed of at least 3.5 GHz. to have. In addition, these systems are equipped with fast internal memory, which further improves processing speed.

Cloudflare
---
Your online store is protected against malicious activity by Cloudflare. They filter unwanted traffic and prevent your webshop from becoming overloaded by utilising their DDoS protection as well as other advanced security features. Additionally, they defend your webshop from SQL injections, cross-site scripting attacks, and dangerous bots.

Elasticsearch
---
Elasticsearch improves search on your store, helping customers find products quickly and efficiently. It supports personalization of searches and product recommendations, leading to a better shopping experience. It offers powerful analytics for understanding customer behavior and product performance.

SEO Toolkit
---
The SEO Toolkit helps improve your website's visibility. This allows you to track domains and their rankings in search engines, and keeps you informed of your progress. With the Site Audit you can inspect your website, check URLs, and get an optimization score based on recognized SEO guidelines.

Docker
---
This handy tool allows you to start, stop, pause and restart Docker containers with just a few simple commands. In addition, the CLI also provides logging functionality, giving you easy access to the logs of your Docker containers for debugging and monitoring.

SSL certificaat
---
We provide a Let's Encrypt SSL certificate with each Magento Dedicated server. SSL, or Secure Sockets Layer, encrypts data exchange between user and website or between systems, making information unreadable for unauthorized persons. SSL will also improve your websites ranking in search engines.
ISO/IEC 27001 Certified

We guarantee continuous improvement in security, availability, and quality.

Certified Green Host

We strive to continuously reduce our footprint with all of our processes.

Moving service

We will do the heavy lifting, and we are quick and thorough at it.
Swift answers

Guaranteed quick response times.
You can reach us 24/7/365.

100% Network uptime

We always like to give one hundred percent. So that's the uptime we offer.

Continuous improvement

We keep improving our processes to meet the highest standards.
Albert Briu
Customer
We have been using SNEL services for years. Very good quality, no breakdowns and downtime. Great hosting services! Customer service responds to every question in several minutes! We have never had any reservations. We recommend! 🙂
Raphael Sprenger
Customer
I can feel that people at Snel really care. For proper tech. For documentation. For quick, reliable and friendly support. Working in IT for over a decade, Snel is one out of two providers I can recommended without hesitation.
Patrick Sanders
Customer
Doing business with SNEL.com has been professional and responsive, which are two keywords which are very important to us as a business. The costs and quality are equally important and certainly up to what we expect.
Boulevard du Nord SAS
Customer
I was looking for a fast server for a customer's website and Snel proposed me its wooCommerce solution. I must say that this server is really very very fast. The difference with the old server is significant, and my customer is very satisfied. I thank the Snel team for their advice and support in the transition. They are really listening and very reactive.
Questions about Managed Magento Dedicated server
One of the major advantages of a Managed Magento Dedicated server is that you do not need extensive technical knowledge. This product is specifically intended for those who want little to do with the technical side of hosting, whether because of unwillingness, ignorance or lack of time, we are here to take this part completely off your hands.
If you haven't worked on optimisation or not in the right way, your website will definitely become a lot faster. We have tailored our resources to the requirements of Magento and because we deliver your package complete with LiteSpeed ​​Enterprise Cache, Redis Cache and LiteSpeed ​​Crawler you use the latest caching technologies.
With our moving service you save a lot of time because we take over this task for you. We ensure that all your data (website(s) and mailbox(es) are migrated from your current provider to us and this service is fully included in the price of your package.
We support both Magento 2 and Magento Enterprise and earlier editions.
Magento Open Source, voorheen bekend als Magento Community Edition, is de gratis versie van Magento. Het is open-source, wat betekent dat het vrij beschikbaar is om te downloaden en aan te passen. Hoewel deze versie veel basisfuncties voor e-commerce biedt, kan het ontbreken van sommige geavanceerdere functies een beperking zijn voor grotere bedrijven.
Magento Commerce, voorheen bekend als Magento Enterprise Edition, is de betaalde versie van Magento. Het bevat alle functies van Magento Open Source, maar voegt een aantal krachtige extra's toe, waaronder verbeterde beveiligingsfuncties, uitgebreide analyses, betere prestaties en schaalbaarheid, en professionele ondersteuning. Deze versie is ontworpen voor grotere bedrijven die een robuust en uitgebreid e-commerce platform nodig hebben.
Dus, kort samengevat, het grootste verschil tussen Magento Open Source en Magento Commerce zit in de functies, schaalbaarheid, ondersteuning en prijs. De keuze tussen de twee hangt af van de behoeften en het budget van je bedrijf.
No, it is not necessary to use Magento to build an online store. There are several other e-commerce platforms and tools available that you can use to create an online shop, such as WooCommerce, Prestashop, Shopware, and OpenCart.
The specific advantages of Magento are:
Scalability: Magento is designed to easily handle large numbers of products and high traffic volumes, making it an excellent choice for large companies and rapidly growing startups. WooCommerce, on the other hand, is better suited for small to medium-sized businesses.
2. Powerful features: Magento has more advanced out-of-the-box features than WooCommerce. This includes advanced product filtering, customer segmentation, cross-sell and upsell capabilities, and more.
3. Customization options: While both platforms are customizable, Magento typically offers more flexibility and control over the look, feel, and functionality of your store.
4. Multi-store management: Magento supports multiple stores from a single admin panel. This means you can manage multiple stores, each with its own design and catalog, from a single dashboard. WooCommerce can also support multiple stores, but it requires the installation of multiple instances of WordPress, which can be more complex.
5. B2B functionalities: Magento Commerce (the paid version) has built-in B2B functionalities, such as negotiated pricing, company accounts, quotes, and custom catalogs.
If you want to run a larger professional online store, Magento offers better features. It is important to note that Magento typically requires more development skills than, for example, Prestashop or WooCommerce, and the costs of running a Magento store can be higher, especially if you opt for the Commerce version. This is due to the development costs and the costs of any premium extensions you may need.
When you opt for our Managed Magento Dedicated Server, you will have full access to all hardware resources. This means that the CPU, RAM, and storage are exclusively allocated to you. No one else shares these resources with you, allowing you to enjoy maximum performance. This is an ideal solution for larger Magento stores dealing with high traffic volumes and complex operations. Additionally, because the storage is local, you'll experience improved storage speed, significantly boosting your website's overall performance.
But perhaps you're considering our Managed Magento VPS (Virtual Private Server). Even though it's a shared environment, our VPS ensures you have your own designated portion of the resources. This means you might not have as much hardware power as with a dedicated server, but still more than standard shared hosting. One of the major advantages of a VPS at Snel.com is redundancy. As we run our VPS in a cloud environment, if a hardware failure occurs, your website can be automatically moved to another server without downtime.
In short, a dedicated server from Snel.com provides higher performance and speed, while a VPS offers more redundancy and flexibility. Both have their benefits, and it's important to make the right choice based on your specific needs and budget. At Snel.com, we're here to help you make that choice, ensuring your Magento store always has the best possible hosting.
Our contracts can be canceled monthly, so you are never stuck with a long-term contract. However, you can choose a payment term yourself, varying from monthly, per 1, 3, 6, 12 or 24 months.
By default, your webshop is backed up offsite once a day, but you can increase this to your own liking with a maximum of 8 backups per day. Please note this will of course use more of your storage capacity.
Magento supports a wide variety of payment gateways to meet the needs of various online stores worldwide. The platform is flexible and integrates with many popular payment gateways, including:
PayPal
Braintree
Authorize.Net
Stripe
WorldPay
Klarna
CyberSource
Amazon Pay
 Pay
In addition, through customization or the use of extensions, developers can integrate other payment gateways that are not natively supported. So it is possible to implement almost any payment gateway, as long as a compatible API or extension is available.
How can we help?
Our customers praise us for the excellent service they receive. Would you like a taste? Get in touch with us, and we'll help you find the best solution for your hosting needs.