As a reseller you use the Plesk host edition. When you register a domain name with us or transfer it to us with a Reseller hosting package, it will not automatically appear in the Plesk panel under domains. In this article we explain how to add your domains in Plesk.
How to add a domain to Plesk?
[Optional] If your customer does not yet have a domain with Snel.com, you can register it or move it to Snel.com. Read this article for instructions, then follow the steps below to add the domain to your Plesk panel, as it will not be automatically visible.
Step 1: Go to Domains
1.1 Click on "Domains" in the left panel.
1.2 Click on "+ Add domain"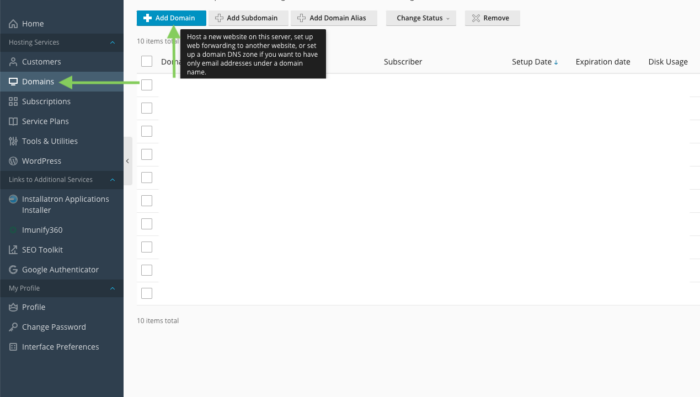 1.3 Choose the Blank website option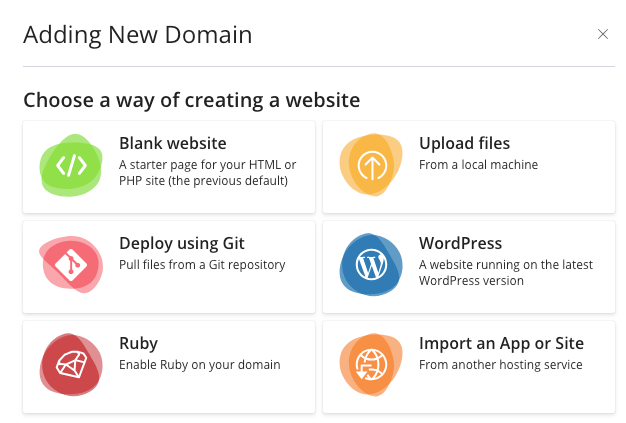 Step 2: Assign domain to customer
1.1 Choose "Registered domain name" here and enter the domain name under the entry box "Registered domain name"
1.2 [optional] Check the box next to "Assign this domain to a customer"
1.3 [optional] select your customer from the drop-down menu (learn how to create customers and service plans here)
1.4 Click the "Add Domain" button at the bottom to save the changes.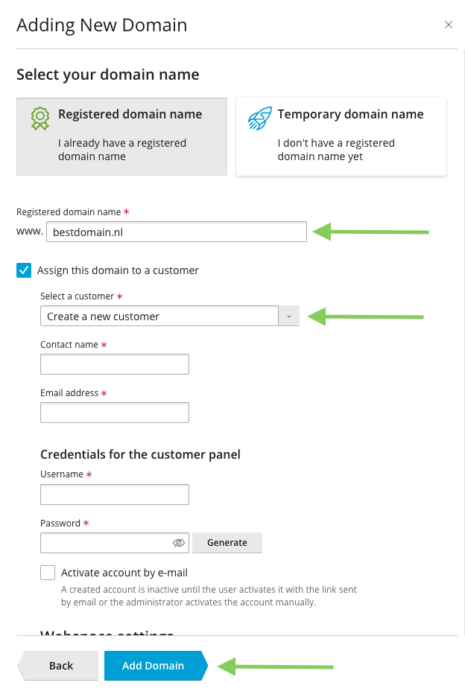 Your Domain is now ready to use
You now know how to add a domain in Plesk host edition and, if you want, also how to link it to a customer account.