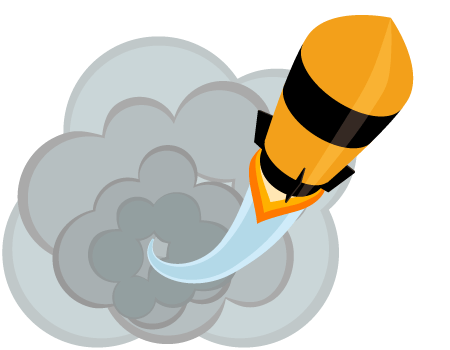 Upgrade Your Server Anytime
Looking for a change? If your current server plan doesn't fit your needs anymore, you may consider changing to a plan that suits your needs or you can upgrade the hardware of your server in order to increase its performance.
In order to change or upgrade your hard disks, private switches or bandwidth, all you need to do is to send us an email. Once we have received your request it will only take us 1 - 3 working days to upgrade your server. Find out more about our upgrade pricing below.
Cloud VPS
| Cloud VPS recources | Monthly price | Setup fee |
| --- | --- | --- |
| 1 CPU core | € 5.99 | € 0.00 |
| 1GB ECC RAM | € 7.99 | € 0.00 |
| 100GB SSDOnly | € 7.99 | € 0.00 |
| 1 Snapshot | € 5.99 | € 0.00 |
| 1TB Traffic | € 1.99 | € 0.00 |
| 1 IPv4 | € 2.49 | € 0.00 |
Pure Performance VPS
| Pure Performance VPS recources | Monthly price | Setup fee |
| --- | --- | --- |
| 2 CPU cores | € 19.99 | € 0.00 |
| 1GB ECC RAM | € 7.99 | € 0.00 |
| 50GB NVMe | € 7.99 | € 0.00 |
| 1 Snapshot | € 5.99 | € 0.00 |
| 1TB Traffic | € 1.99 | € 0.00 |
| 1 IPv4 | € 2.49 | € 0.00 |
Dedicated Servers
| Dedicated Servers recources | Monthly price | Setup fee |
| --- | --- | --- |
| Per 1GB ECC RAM | € 1.25 | € 0.00 |
| Per 1TB Enterprise SSD | € 19.99 | € 0.00 |
| Per 1TB Enterprise NVMe | € 19.99 | € 0.00 |
| 4TB Enterprise SATA | € 19.99 | € 0.00 |
| 8TB Enterprise SATA | € 29.99 | € 0.00 |
| 16TB Enterprise SATA | € 39.99 | € 0.00 |
| 10TB Traffic | € 9.99 | € 0.00 |
| 1 IPv4 | € 2.49 | € 0.00 |