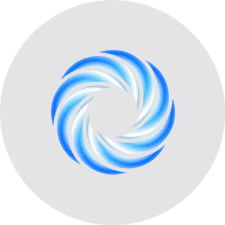 Linux-based CloudLinux provides superior security and stability for shared hosting settings. LVE technology prevents resource hogging and ensures seamless hosting. It lets server administrators develop and manage numerous PHP versions and monitor their hosting environment. CloudLinux is useful for hosting providers and users seeking a trustworthy and secure hosting solution.
CloudLinux Unmanaged Cloud VPS
CloudLinux Unmanaged Performance VPS
CloudLinux Unmanaged Dedicated Server
CloudLinux Managed Cloud VPS
CloudLinux Managed Performance VPS
CloudLinux Managed Dedicated Server
Already have a server with Snel.com, add Cloudlinux!
Click here to view the current prices of CloudLinux.
CloudLinux OS Shared/Shared Pro come with lots of features, for convience's sake we will split these into 4 sections: stability features, security features, profitability features and last but not least, performance features.

CageFS
---
Linux can be vulnerable to hacking, but using CageFS can help prevent attacks by isolating users and protecting critical data. This virtualized file system is easy to use and does not require script changes, providing added security for your server without causing inconvenience to your clients.

Mod_Lsapi
---
Mod_Lsapi is a module for Apache web servers and CloudLinux that replaces mod_php, isolates users and their PHP processes, improves security and resource allocation, and detects/mitigates PHP-based attacks. It is a popular choice for shared hosting providers and is easy to install/configure.
MySQL Governor
---
MySQL can cause problems for shared hosting providers, but MySQL Governor can help by identifying and throttling abusers in real-time. It is compatible with the latest releases of MySQL and MariaDB and uses LVE restrictions to monitor CPU and disk IO use for each user, with usage displayed in real-time via the dbtop application.
Compatible
---
CloudLinux is compatible with popular hosting control panels like Plesk, DirectAdmin, and cPanel. In fact, CloudLinux provides LVE (Lightweight Virtual Environment) support to these control panels, which allows hosting providers to set individual resource limits for each user on the server, helping to improve stability and security. Additionally, CloudLinux offers specific integrations for cPanel and Plesk, which allow for easier management and monitoring of LVE usage.

PHP selector
---
PHP Selector is a CloudLinux feature that simplifies PHP management for website owners and hosting providers. Users can easily select and configure different PHP versions, extensions, and settings. It's particularly useful for shared hosting providers, ensuring web applications are compatible with selected PHP versions. PHP Selector is a powerful and convenient tool, essential for managing PHP versions and configurations in web hosting environments.

HardenedPHP
---
HardenedPHP is a CloudLinux feature that provides a more secure version of PHP for web hosting environments. It patches the standard PHP interpreter to prevent various security vulnerabilities and includes Suhosin, hardened PHP extensions, and a dangerous function limiter. It is useful for shared hosting as it protects against hacking and potential security vulnerabilities. Overall, it is a powerful CloudLinux security feature that ensures secure web hosting environments.

PHP X-Ray
---
The performance bottlenecks that are associated with WordPress may be examined in great depth with the help of PHP X-Ray, which is bundled with CloudLinux OS Shared Pro. This new tool helps find the underlying problem whether a website has plugins, database queries, functions, or external calls that are slowing down the site's performance.

LVE Manager
---
LVE Manager enables you to keep precise control over the amount of CPU, IO, RAM, inodes, processes, and connections that every one account is allowed to utilize. It is translucent and lightweight. Now you can stop the abusers while still letting the good clients use what they require.

Monitoring
---
Centralized monitoring in CloudLinux is a feature that allows users to monitor their entire infrastructure from a single location. This means that users can monitor all of their servers, applications, and services in real-time without having to log in to each server individually.
ISO/IEC 27001 Certified

We guarantee continuous improvement in security, availability, and quality.

Certified Green Host

We strive to continuously reduce our footprint with all of our processes.

Moving service

We will do the heavy lifting, and we are quick and thorough at it.
Swift answers

Guaranteed quick response times.
You can reach us 24/7/365.

100% Network uptime

We always like to give one hundred percent. So that's the uptime we offer.

Continuous improvement

We keep improving our processes to meet the highest standards.
How can we help?
Our customers praise us for the excellent service they receive. Would you like a taste? Get in touch with us, and we'll help you find the best solution for your hosting needs.