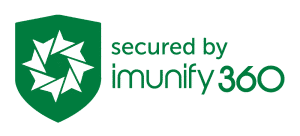 Comprehensive Security Architecture
Are you searching for a comprehensive security solution for your web server hosting websites? Look no further as Imunify360 might be the perfect choice for you. Imunify360 offers a comprehensive security architecture specifically designed to provide real-time protection against threats to websites and web servers. It goes beyond just antivirus or web application firewall software. With an integrated web application firewall, real-time antivirus defense, network firewall, intrusion prevention and detection system, and patch management, Imunify360 provides a higher level of protection against harmful malware.
Integrated Functionalities
Imunify360 can be installed with popular control panels like Plesk, Directadmin, and cPanel/WHM, but it can also be installed without a control panel. The Imunify360 dashboard provides an overview of your server's overall health and allows you to manage key security aspects. The dashboard displays various tabs representing the main features of Imunify360.
Powerful Security Components
Imunify360 consists of WAF, IDS, IPS, Network Firewall, Proactive Defense, and File Antivirus, combining all these components into one working engine. Data is shared between the different system components, resulting in a higher level of protection against malware. With everything under a centralized incident management system, this integrated security approach provides a unique solution not found in separate standard security components.
Centralized Security Management Dashboard
The centralized Imunify360 dashboard is readily available within your control panel. It allows you to manage the security aspects of Imunify360 while monitoring the overall status of your server. All security events are displayed in the central dashboard, with the most recent incidents updated in real-time. You can customize, filter, and select events based on various parameters. You have access to features for managing allow/block lists and can also view other details such as settings, reports, and more.
Reporting and Customizable Notifications
To send reports and run custom scripts, administrators can set email addresses as "hook handlers." Various types of notifications are supported, such as events occurring during different types of scans (real-time scan, user account scan, custom folder scan) or malware scans. The notification interval can be set to prevent excessive reporting.
Advanced Functionality Firewall
An important component of Imunify360 is the firewall. The advanced firewall utilizes cloud heuristics and artificial intelligence to detect new threats and protect your servers from brute force attacks, among others. With the firewall tab, you can manage your allowlist, graylist, and blocklist and control access to your server.
Enhanced Security with Google reCAPTCHA and KernelCare,
To further enhance security, Imunify360 incorporates Google reCAPTCHA. This helps block bots while allowing smooth access for genuine visitors, improving overall security and minimizing false positives. Another convenient feature of Imunify360 is KernelCare (Tuxcare), which applies patches to your server's kernel automatically, without requiring a restart. This ensures seamless security updates without interruptions for your websites and applications.
Powerful Malware Scanner and Online Reputation Management
In addition to real-time malware protection, Imunify360 offers a powerful malware scanner. This scanner examines your file system for malicious content and cleans infected files. It helps you quickly identify and eliminate potential threats, ensuring the safety of your websites. Imunify360 also monitors your online reputation, checking if your website is blacklisted and alerting you if it is. This helps you proactively respond and prevent any damage to your reputation.
Proactive Defense and WebShield
One of the unique features of Imunify360 is its Proactive Defense technology. This advanced feature prevents malicious execution flows during runtime. It analyzes the behavior of PHP scripts and performs a series of security checks before execution, significantly reducing the risk of zero-day attacks. Imunify360's integrated WebShield is specifically designed to handle HTTP traffic and prevent HTTPS attacks. It utilizes IP address differentiation and CAPTCHA challenges to block malicious activities and protect your websites from various types of attacks.
Last but not least, Imunify360 provides 24/7 support for assistance and issue resolution. If you have any questions or need help, the support team is always available to assist you.
With Imunify360, you get a complete and integrated security solution for your web server. It offers a wide range of protection features, ensuring your websites stay safe from the ever-evolving threats on the internet. Whether you have a small website or manage a large e-commerce site, Imunify360 provides the powerful security you need to have peace of mind and focus on growing your online presence.