Introduction
In this article we will be showing how to set up macOS mail for Plesk. If you wish to setup iOS mail for the iPhone please refer to this article. There are 2 ways to setup macOS mail for Plesk, manual and automatic. For automatic you wont have to specify most of the mail settings, manual wil require more specifications.
Prerequisites
Plesk mail account
macOS mail acces
Automatic setup
Step 1: Plesk setup
You will need to first log into Plesk, from there navigate to mail and on the right from your email address there will be a icon, click on it.

After a window will pop up, select the platform you want to set the email client up on(macOS mail)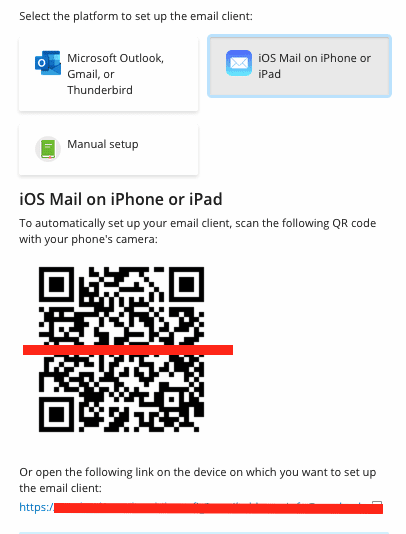 You will be given a link for the device you wish to set the email account on.
Step 2: Setup the mail account in Apple mail
The rest of the steps wil be done within Apple mail itself.
After putting in the link your email profile wil be downloaded to the device, you wil be asked if you want to install the email user on the device, click Install to do so.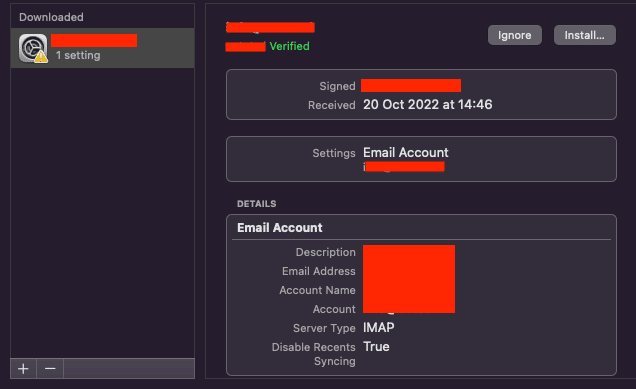 Last you will be asked to put in your password for the email account, once you have done that click Install, after that you have succesfully setup the macOS mail for Plesk.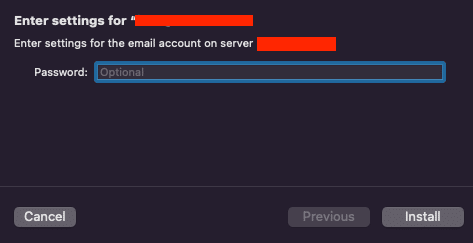 Manual setup
Step 1: Setup mail account
Open Apple Mail and select Other Mail Account option and click continue.
Next you will need to fill in the information of the Plesk mail account, you will have to specify the following:
Name: This will be displayed in your emails.
Email address: your full email address of the plesk mail account([email protected])
Password
Step 2: Account type and specifications
You will have to specify your account, choose IMAP.
Next you will have to specify the domain names of the incoming and outgoing mail server.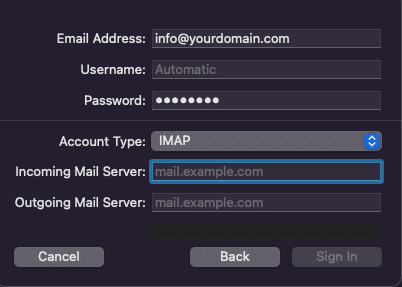 Once you have specified the domain names you can then click Sign In.
After the settings are verified you can then select which apps you want to use with your mail account.
Conclusion
In this article we have covered the 2 methods of setting up macOS mail with Plesk.