Introduction
In this article we will be showing how to setup Apple Mail for Plesk. If you are looking to setup macOS mail then refer to this article. There are 2 methods of setting up Apple (also known as) iOS mail for Plesk, automatically and manually. When setting up automatically you wont have to specify a majority of the settings, setting up manually wil ask you to specify all settings.
Prerequisites
Plesk mail account
iOS / Apple device
AUTOMATIC SETUP
Step 1: Plesk setup
You will need to first log into Plesk, from there navigate to mail and on the right from your email address there will be an icon, click on it.

After a window will pop up, select the platform you want to set the email client up on(iOS mail)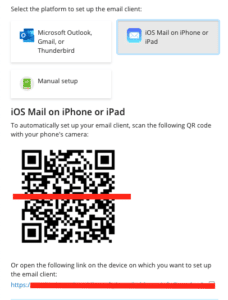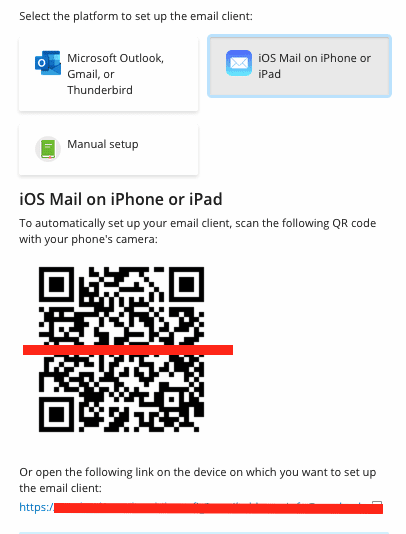 You will be given a link for the device you wish to set the email account on, there will also be a QR code you can scan.
Step 2: Apple IOS mail setup
From here on you will be doing the steps from your iPhone.
Once you have put the link on your iOS device or scanned the QR code, tap Allow to download the mail account to your device.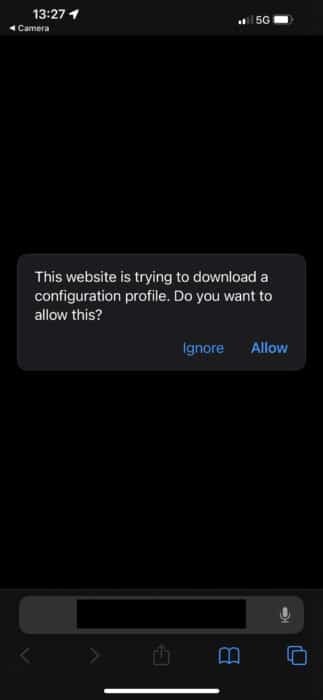 At the top of the settings you will see Profile downloaded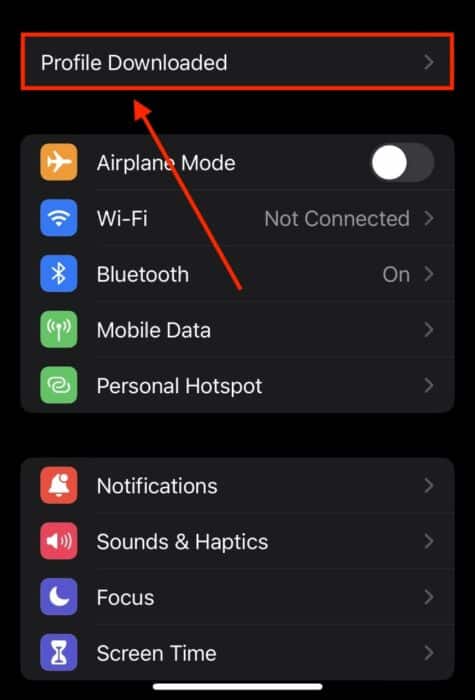 Click on it and tap install to download the profile configuration.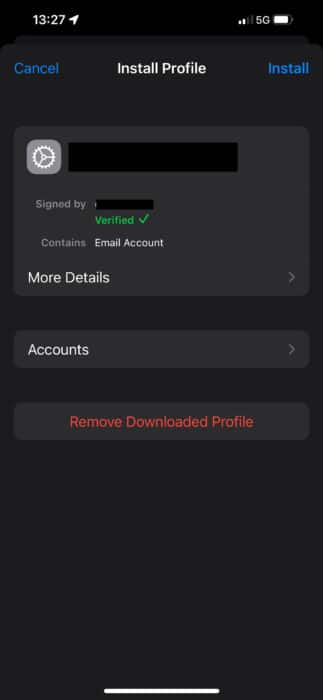 Enter your phone passcode and then tap Install.
Now you will need to type in the password for the incoming mail server, after click done.
MANUAL SETUP
Step 1: Setting up the mail account
This setup was done with iOS 15.6.1
First you wil need to open the Settings on your iOS device and navigate to Mail.

Once you have clicked on the mail section you wil see a bunch of settings, navigate to Accounts and click on it.

From there you will see Add Account.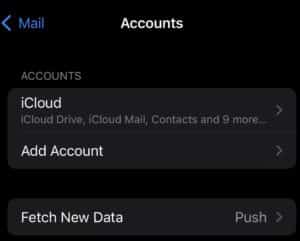 Click on it and you will be asked for which platform you want to setup your mail account, click Other to add your Plesk mail account.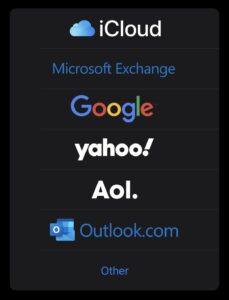 At the top of the screen you will see Add Mail Account, click on it.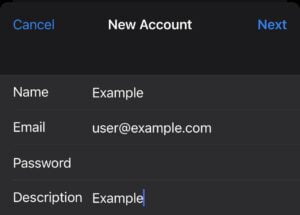 You will then be asked for the following information:
Name: The name is what others will see.
Email: The email address of your account.
Password: The password of your mail account.
Description: This is optional, but you can add the purpose of the account or what its linked to(Plesk in this case)
Step 2: Account specification
You will have to specify the account type, choose IMAP.
You will be asked to fill in incoming mail server and outgoing mail server information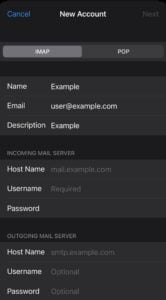 Once filled in tap Next to verify the connection to the specified server.
After the connection is verified you can tap Save and your Iphone will then verify your account information, when that is done, your account will be listed in the account section.
Conclusion
In this article we have covered the two methods to setup Apple Mail for Plesk