Plan name
CPU
RAM
Storage
Bandwidth
Please reset filters and try again.
Intel® Core™ i3-2100
Bandwidth
20TB & 100 Mbps uplink
---
€ 39,00
€ 79,00
per month
Total Saving 51 %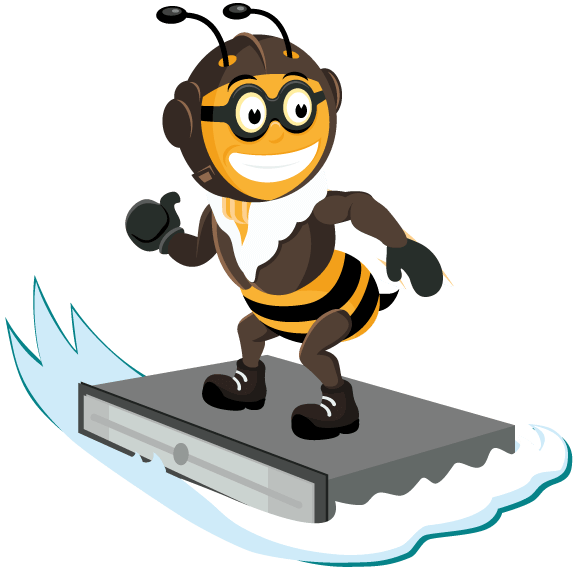 Why choose our Budget Dedicated Servers?
By choosing our budget dedicated servers, you not only contribute to the extension of the lifecycle of our servers but also contribute to a more sustainable world. We offer servers at an attractive price without compromising on reliability, network performance, and service. With your choice, you become part of our commitment to sustainability, where we extend the lifespan of our equipment and reduce unnecessary waste production. Choose our budget dedicated servers today and save without compromising on quality while making a positive impact on the environment.
At the moment, unfortunately, we don't have any budget dedicated servers in stock. However, we have a great alternative for you: our Enterprise Dedicated Servers! These servers are specially designed for businesses that require maximum performance and reliability. With our Enterprise Dedicated Servers, you can count on ultimate power, speed, and flexibility, ensuring that your business stays in top shape. So, what are you waiting for? Order your Enterprise Dedicated Server today and experience the benefits of unparalleled performance!
Self-managed Budget server advantages

Direct online
---
Our budget dedicated servers come with instant setup. This is useful when you need a dedicated server urgently for your online project.  

KVM over IP
---
A Dedicated KVM provides you full control over your server. It allows you to reach your budget dedicated server via your KVM if you cannot access your server the usual way. 

Future ready

---
Your budget dedicated server is delivered with a free block of /64 IPv6 addresses and will be activated instantly. You are future-ready with your IPv6 connectivity. 

Snel wallet



---
Payments with Snelwallet is fast and easy because you can instantly use the money on your account without needing any of your cards or payment details. Furthermore, you can profit from bonuses when you add money to your Snelwallet account.

100% uptime

---
We offer a fast, stable, and reliable network connection. With a network availability of 100%, you can rest assured that your dedicated server is running optimally and will always be available. 

Snel cloud backup
---
With our Snel Cloud Backup solution you can protect and restore your data, whether it is a simple file or a full server, it is all possible with the push-button recovery from Snel Cloud Backup.
ISO/IEC 27001 Certified

We guarantee continuous improvement in security, availability, and quality.

Certified Green Host

We strive to continuously reduce our footprint with all of our processes.

Moving service

We will do the heavy lifting, and we are quick and thorough at it.
Swift answers

Guaranteed quick response times.
You can reach us 24/7/365.

100% Network uptime

We always like to give one hundred percent. So that's the uptime we offer.

Continuous improvement

We keep improving our processes to meet the highest standards.
FAQ Regarding Budget Dedicated Server
A budget dedicated server is an affordable physical server exclusively allocated to your organization, offering better performance and reliability than shared hosting.
Budget dedicated servers provide higher performance, full control over your server environment, reliable uptime, and the ability to support specific applications and workloads.
Unlike shared hosting, with a budget dedicated server, you don't share server resources with other users, resulting in improved performance and security. It is a cost-effective option for small to medium-sized businesses.
Budget dedicated servers typically offer reasonable CPU power, sufficient RAM, a decent amount of storage space, and a reliable network connection that meets most business needs.
With a budget dedicated server, you can enjoy the benefits of a dedicated server environment at lower costs compared to high-end dedicated servers. This helps optimize your IT budget and reduce operational expenses.
Yes, most hosting providers offer scalable solutions, allowing you to upgrade your budget dedicated server as your business grows and requires more resources.
Despite being a budget option, a good hosting provider still implements solid security measures such as firewalls, regular security updates, and monitoring to protect your server and data from threats.
Depending on the provider and availability, a budget dedicated server can be set up and ready for use within a few hours or days, enabling you to quickly benefit from a dedicated server environment.
How can we help?
Our customers praise us for the excellent service they receive. Would you like a taste? Get in touch with us, and we'll help you find the best solution for your hosting needs.