Datacenter location the Netherlands
Datacenter location the Netherlands
€ 21.99 € 10.99
per month
Datacenter location the Netherlands
Datacenter location the Netherlands
€ 99.99 € 49.95
per month
Datacenter location the Netherlands
€ 169.99 € 84.99
per month
Datacenter location the Netherlands
€ 299.99 €149.99
per month
 New customer offer: Now up to 53% off on all VPSs for the first 3 months. Use this discount code: 50VPSOFF
*In order to protect your email traffic and to keep it clean, we have blocked outgoing email on port 25. You can send clean emails via our Free Mailrelay (Spamfilter) which is called Smarthost. You can easily install our Free Mailrelay by following the installation guide.
Why you should pay your VPS with Bitcoin

Privacy &
annonimity
---
Bitcoin payments can be made without personal information tied to the transaction. So your purchases are not associated with your personal identity. In fact, the anonymous Bitcoin address that is generated for your purchase changes with each transaction.

Decentralized & independent

---
One of the greatest benefits of Bitcoin is that it is decentralized, unregulated and independent. Third parties have no way to interrupt user transactions or place freezes on Bitcoin accounts. Bitcoin offes you a greater degree of freedom than with national currencies.

Fast
transactions

---
Bitcoin transactions take place by means of a simple mouse click. You can transfer your payment very easily with Bitcoins. The transaction process of Bitcoin is similar to sending an e-mail. Regardless of the distance, the transaction always proceeds quickly.
Fast and quick - Discover Our Bitcoin VPS servers!
Our Bitcoin VPS servers are built for speed and scalability. With the help of SSD drives, we offer your applications maximum performance. Our VPS servers ensure that you enjoy lightning-fast operation, so that your online projects run smoothly. We understand that speed is essential, which is why we only use the best technologies to optimize your experience.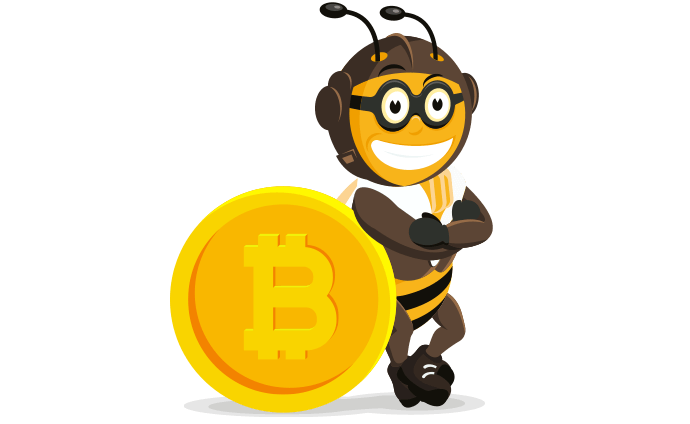 When ordering your Bitcoin VPS, we attach great importance to safety and ease of use. That's why we accept Bitcoin payments as a secure and innovative digital payment method. The amount you pay is determined by the current exchange rate. Don't worry, all your Bitcoin payments are processed securely by our payment provider. In most cases, payments are processed the same day, giving you direct access to your VPS. Please note that our Bitcoin VPS servers are not intended for Bitcoin mining, but provide you with a reliable and efficient hosting solution for your online projects.
Our Bitcoin VPS Server Features

Instant Setup

---
Your Bitcoin VPS will be online in less than 2 minutes on our heavenly cloud platform.

IPv6 Future Proof

---
You are ready for the future with our IPv6 connectivity. Your IPv6 will be activated right after your request.

Instant Snapshots
---
Take a snapshot of your Bitcoin VPS and revert to that snapshot at any time.

Advanced firewall
---
Secure your cloud with our advanced firewall, allowing or blocking traffic before it even reaches your machine.

1 Gbps Uplink Connection
---
All our Bitcoin VPS machines are connected with a 1 Gbps Uplink connection which can be further upgraded to 10 Gbps on your request.

Smarthost

---
In order to keep your email traffic clean, we have blocked port 25. You can use our Free email service, Smarthost to send clean emails.
ISO/IEC 27001 Certified

We guarantee continuous improvement in security, availability, and quality.

Optimized

Flexible in up- and down scaling. To meet all your hosting needs.

Moving service

We will do the heavy lifting, and we are quick and thorough at it.
High Customer Ratings
Over 500 Reviews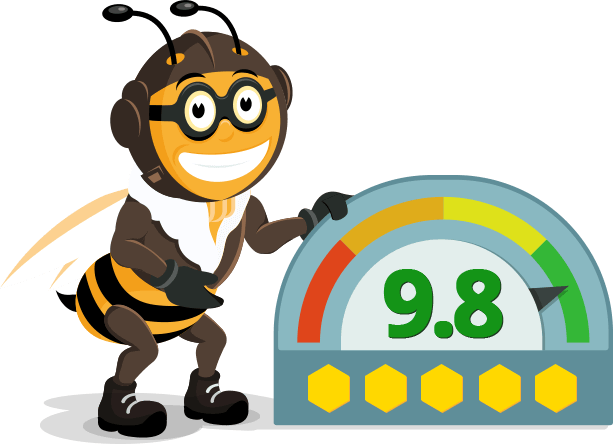 Swift answers

Guaranteed quick response times.
You can reach us 24/7/365.

100% Network uptime

We always like to give one hundred percent. So that's the uptime we offer.

Continuous improvement

We keep improving our processes to meet the highest standards.
Houssam Berry
Customer
Very good service and support happy to keep doing business with snel..theyr very reliable and stable business..im looking forward to do more business with snel.
Nikolai Mahler
Customer
Super service with Snel.com.
Website is amazing and easy to use, not one of those pre-setup hosting panels.
Friendly staff and they even helped me out with custom request and setting something up i didn't manage myself.
I can't complain about anything, got a dedicated and 5 VPS with them.
Richard Chard
Customer
I have used snelserver.com servers long enough for now. One of my projects requires a lot of bandwidth and fast server and that's why I decided to give them a go. So far I have no downtime and fast server. So I got what I have been looking for. I haven't contacted their support so often, but when I did - I got help from them pretty fast. I believe I pay them honest price.Now thinking of moving other projects to them
How can we help?
Our customers praise us for the excellent service they receive. Would you like a taste? Get in touch with us, and we'll help you find the best solution for your hosting needs.