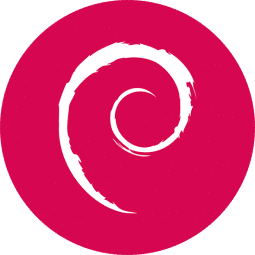 Debian is a reliable and secure operating system often used for servers that need to run continuously. Its development process prioritizes safety and security with frequent updates. The package management system is user-friendly and allows for easy installation and maintenance of software packages. Debian has a vast repository of software packages, including servers, databases, and server-specific software, eliminating the need to search for third-party repositories or manually assemble software.
Debian Linux Unmanaged Cloud VPS
Debian Linux Unmanaged Performance VPS
Debian Linux Unmanaged Dedicated Server
Debian Linux Managed Cloud VPS
Debian Linux Managed Performance VPS
Debian Linux Managed Dedicated Server
Already have a server with Snel.com, add Debian Linux!
Debian Linux is a free and open-source operating system. This means that users can download, use, and modify it for free without paying any licensing fees. Additionally, debian Linux can be used for commercial purposes without any cost, making it a popular choice for businesses, organizations, and individuals who are looking for an affordable and reliable operating system

Security
---
Debian places a high priority on security, releasing fixes and security upgrades often to protect your server against flaws. For Debian, the Debian Security Team is in charge of maintaining security updates, ensuring that security patches are immediately made public and made accessible to users.

Stability
---
Debian is well renowned for its stability and dependability, which are crucial for an operating system on a server that must be available constantly. This is made possible by stringent testing and quality assurance methods that guarantee new Debian versions are properly tested before they are made available.
Compatibility
---
Because Debian is compatible with such a diverse collection of hardware architectures, it can be installed and operated on a large variety of servers. Because of this, Debian is a flexible solution for servers because it can be installed on a wide variety of hardware.

Wide Range of Software

---
A sizable collection of software packages, including server-specific programs like web servers, databases, and more, are available through Debian. As a result, you won't need to look through other repositories or develop the software yourself in order to locate and install it on your server.

Software management

---
On your server, installing and managing software packages is simple with Debian's robust package management system. The apt-get function makes it simple to install software packages from the extensive repository provided by the package management system.

Community
Support
---
The community of developers and users that make up Debian is huge and very active, and they provide users with assistance and direction. This ensures that you will always have access to assistance and direction when you require it, and also gives you the opportunity to participate in the evolution of Debian if you so desire.

Open-Source
---
Because Debian is a free and open-source software distribution, there are no fees or usage limitations associated with using it. Because of this, it is an ideal alternative for companies who want to keep the expenses of their servers as low as possible.

Customizability
---
Because Debian permits a high degree of customization, you are able to adjust your server to meet the exact requirements of your business. You have the option to install only the software that you require, and you can also configure your server to maximize both its performance and its level of safety.

Long-Term Support
---
Debian Linux offers LTS for stable releases, providing security updates beyond the regular support period. The typical support duration for stable releases is 5 years, with an additional 2 years for critical programs through the volunteer-run LTS project. To ensure extended support durations, choose a Debian derivative or the most recent stable release with LTS support.
ISO/IEC 27001 Certified

We guarantee continuous improvement in security, availability, and quality.

Certified Green Host

We strive to continuously reduce our footprint with all of our processes.

Moving service

We will do the heavy lifting, and we are quick and thorough at it.
Swift answers

Guaranteed quick response times.
You can reach us 24/7/365.

100% Network uptime

We always like to give one hundred percent. So that's the uptime we offer.

Continuous improvement

We keep improving our processes to meet the highest standards.
FAQ Regarding Debian Linux
How can we help?
Our customers praise us for the excellent service they receive. Would you like a taste? Get in touch with us, and we'll help you find the best solution for your hosting needs.