Klaas Beintema is the director and co-founder of Rental Tracker B.V., a firm that provides GPS trackers for motorized vehicles, among other things. Snel.com provides and administers Managed Servers to handle the massive amounts of data that must be stored and processed.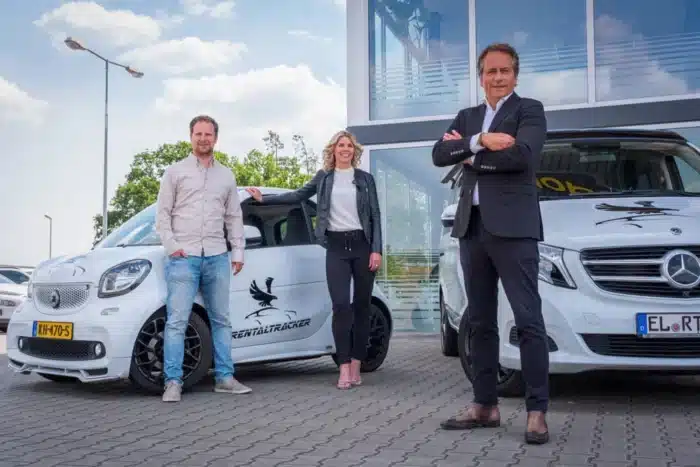 Klaas has previously worked in car rental. As a result, he understands better than anyone the importance of the lessor having access to the real-time location of each vehicle. "Though every lessor or leasing firm, which is also a big customer group for us, will try their very best to establish the tenant's identification, things might still go wrong." The location of the car must then be determined as soon as possible, so it can be secured. This is made possible, in part, by the lessors ability to utilize the tracker to activate the immobilizer. Driving away is no longer an option.
The trackers monitor vehicle use and driving behavior, and they can also prevent vehicles from being deployed outside of a specific area. "All of these considerations are becoming increasingly significant for renters and leasing organizations." In addition, when I discuss vehicles and driving behavior, I am referring to road traffic. Our trackers are also used to track ships."
Because the tracker collects and processes a lot of data, a properly configured IT infrastructure is required. Klaas left the decision to his software developer when he founded the company. "Because software is critical to our business, it makes sense for the builder to have a say in platform selection." Snel.com was chosen based on a number of criteria that we discussed prior."
One of Klaas's strict requirements was that the data remains within the EU, or even better, in the Netherlands. "Data holds great value and is vital to us and our customers. Because of this, another requirement was that a real-time copy of the data has to be in a different location. In the event of a disaster like a power outage or malfunctioning hardware, we and most importantly, our clients need to be able carry on as usual if outages would occur. Although this has never happened before, it is crucial that we are prepared for this.
Snel.com supplies a managed server to Rental Tracker. The creators of the application are solely responsible for managing the tracker software. Snel.com is in charge of maintaining the connectivity and hardware. "Thit is a simple and very effective division of tasks," says Klaas. "We are not required to deal with all of those IT-related issues in the office. We concentrate mostly on the business's commercial aspect. New features are added to the program in cooperation with the software developers, who then make sure it is made available to clients.
Customers of Rental Tracker can access all information at a glance after logging in via a secure login. "We have transitioned from a virtual server to a physical server because we are growing steadily and our clients are using the service more frequently. As a result, the performance improved. Our software developers have also been given space for this process. They keep us updated, but we don't have to know every little detail. This switch has taught us that there have been no complications. This is partially attributable to how well the parties' communication goes. People who are involved are on Snel.com. professionals that are highly knowledgeable as well. Quick thinking and picking up the phone rather than shooting a ticket are definitely pluses. In actuality, these were also criteria considered when selecting a supplier.
The case of Rental Tracker B.V. illustrates what a successful partnership between multiple parties looks like. Klaas: "Everyone has their own profession. They, are simply very good at managing our infrastructure, which is fed daily with data from tens of thousands of trackers. What could be better than not having to worry about our IT and instead being able to focus on customers and growth."
If you depend on your server for your day-to-day operations and are unwilling or unable to invest the necessary funds, time, and effort in administering it, you should choose a managed solution.