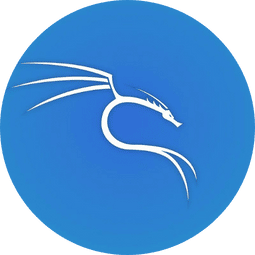 The operating system known as Kali Linux was developed specifically for use in digital forensics and penetration testing. Because it already has a variety of security tools loaded on it, it is an excellent choice for determining which security flaws exist in a computer system. Moreover, ethical hacking makes extensive use of Kali Linux, which is widely regarded as the industry standard for actions of this nature. Because it is both free and open-source, Kali Linux can be altered and adapted to better suit your requirements. It is also supported by a huge amount of community members and documentation, and it is compatible with a broad variety of hardware platforms.
Kali Linux Unmanaged Cloud VPS
Kali Linux Unmanaged Performance VPS
Kali Linux Unmanaged Dedicated Server
Kali Linux Managed Cloud VPS
Kali Linux Managed Performance VPS
Kali Linux Managed Dedicated Server
Already have a server with Snel.com, add Kali Linux!

Pre-installed security tools

---
It comes pre-installed with powerful tools for digital forensics, penetration testing, vulnerability analysis, and more. These tools are categorized by function and include popular programs like Nmap, Metasploit, and Wireshark. Kali Linux is a must-have for cybersecurity professionals and enthusiasts, as it allows users to identify and address network and system security vulnerabilities.

Easy
customization

---
It is highly customizable through the "Easy customization" option and open-source code that can be modified and distributed. Users can install, change or create packages using Apt and customize the desktop environment, appearance, and keyboard shortcuts. Custom scripts and tools can also streamline workflows for cybersecurity professionals and enthusiasts.

Cloud
integration
---
It's seamless cloud integration lets users access and analyze cloud data. It offers tools and scripts for interacting with cloud services such as AWS, Microsoft Azure, and GCP, and can be installed on cloud-based virtual machines for remote security assessments. This feature provides enhanced flexibility and accessibility for users, enabling them to execute security audits on cloud-based infrastructure simply.
Live boot option

---
By booting from a portable storage medium, users of Kali Linux can try the operating system out without installing it. This capability is helpful for quickly evaluating a computer's security without changing its current operating system. As soon as the machine is turned down or restarted, any modifications performed during the live session are lost.

Forensics mode

---
By mounting drives in read-only mode and rerouting system logs to volatile memory, Kali Linux's "forensics mode" is a secure environment for conducting digital forensics investigations that prevents any changes to the material being examined. Forensic tools like Sleuth Kit, Autopsy, and Volatility are already installed in this mode to preserve the objectivity of the inquiry.

Hardware-flexible

---
It has broad hardware support, meaning it can run on a variety of platforms and architectures, including desktops, laptops, servers, and Raspberry Pi. This adaptability makes it easy for users to install and use it on their preferred hardware without worrying about compatibility issues.

Security awareness and training

---
It offers tools, resources, and vulnerable virtual environments to enhance users' cybersecurity skills and knowledge. It also regularly updates its security tools and features to keep up with emerging trends and foster security awareness and training.

Extensive documentation

---
It has "extensive documentation" to help users install, configure, and utilize the operating system. User manuals, installation guidelines, tutorials, and troubleshooting guides are online and offline. This feature helps users browse and use the operating system's features and functions, maximizing user experience.

Extended
support

---
It offers long-term support (LTS) for the two most recent major operating system versions as of September 2021. This means that for a period of five years from its initial release, the LTS version receives regular security updates and bug fixes to ensure the operating system remains stable and secure over an extended period of time.
ISO/IEC 27001 Certified

We guarantee continuous improvement in security, availability, and quality.

Certified Green Host

We strive to continuously reduce our footprint with all of our processes.

Moving service

We will do the heavy lifting, and we are quick and thorough at it.
Swift answers

Guaranteed quick response times.
You can reach us 24/7/365.

100% Network uptime

We always like to give one hundred percent. So that's the uptime we offer.

Continuous improvement

We keep improving our processes to meet the highest standards.
Yes, Kali Linux is a free and open-source operating system. It can be downloaded and used for free by anyone.
Yes, Kali Linux can be installed on a virtual machine like Proxmox, VirtualBox or VMware. In fact, Kali Linux provides pre-built virtual machine images for easy installation.
The minimum system requirements for Kali Linux include a 1 GHz processor, 1 GB of RAM, and 20 GB of disk space. However, for optimal performance, it is recommended to have a faster processor, more RAM, and more storage space.
While it is possible to use Kali Linux as a daily driver operating system, it is not recommended. Kali Linux is designed for specialized tasks such as penetration testing and digital forensics, and not for general-purpose computing.
Kali Linux is designed specifically for cybersecurity professionals and comes with pre-installed tools and software for security testing and analysis. Other Linux distributions may have different focuses or purposes, such as general-purpose computing, server hosting, or scientific computing.
Yes, Kali Linux is legal to use for ethical hacking and security testing purposes. However, using it for any illegal activities is not permitted.
Yes, Kali Linux can be installed alongside another operating system using a dual-boot setup. However, it is recommended to install Kali Linux on a separate partition to avoid data loss.
You can update Kali Linux using the apt package manager by running the command "sudo apt update" followed by "sudo apt upgrade".
How can we help?
Our customers praise us for the excellent service they receive. Would you like a taste? Get in touch with us, and we'll help you find the best solution for your hosting needs.