We are happy to announce that we've launched our completely redesigned My.snel.com client area. The client area has been completely redesigned to provide our customers with the best possible user experience. You may have already had a look but here are a few changes explained and how this will benefit you. 
Our new Client area with a Clean Design
The new client area has soft colors with beautiful typography and spacious graphics. We have redesigned the navigation system. The overall organization of the old version was a bit confusing, so we reworked the navigation system to make more sense.
A new dashboard
The first thing you will notice when you log in is your new dashboard. You will still see the same features but the structure and organization have been improved. Your overview is much cleaner and less confusing. With the call to actions on your dashboard, you can manage, renew and upgrade your server in just a few clicks.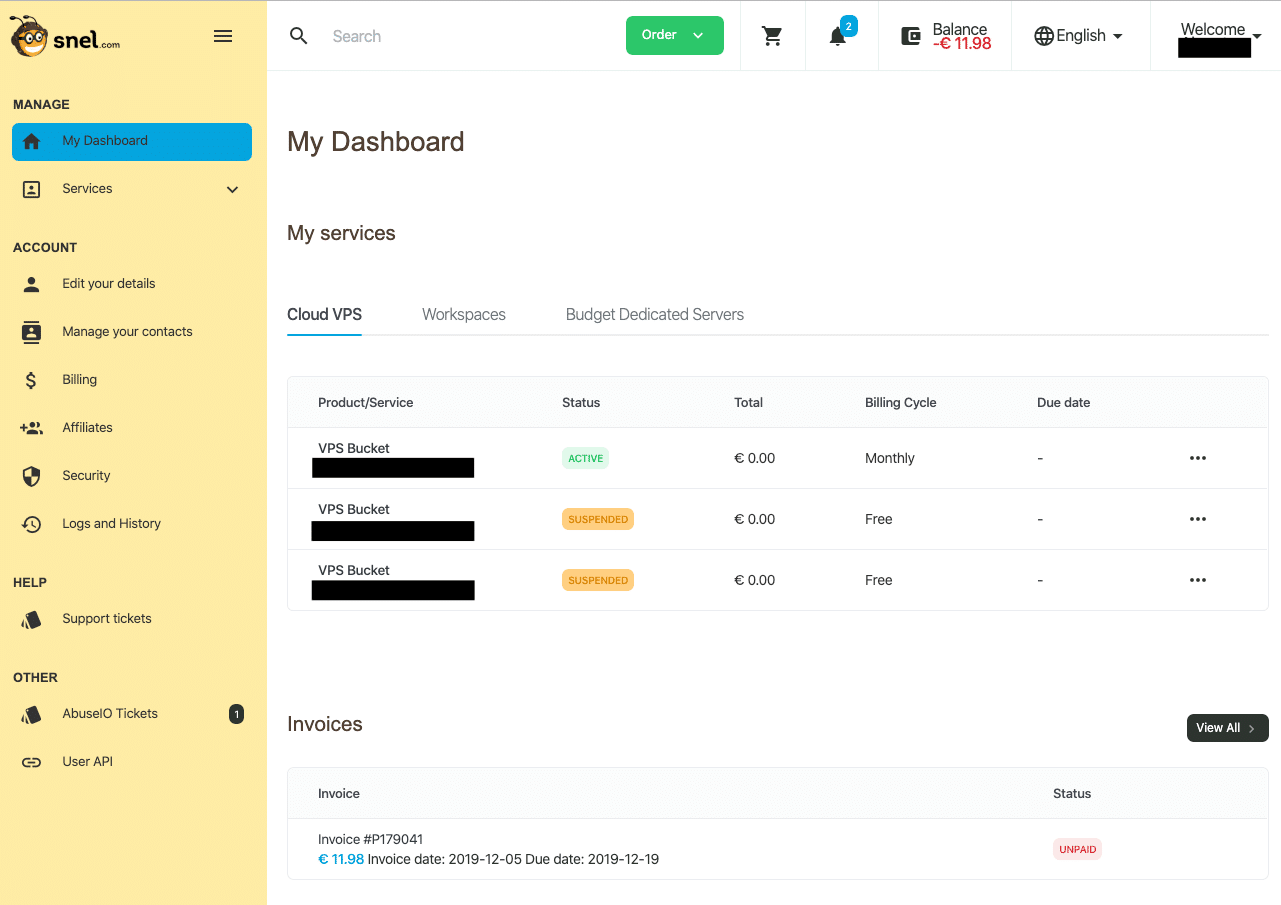 Easy Server Management
The server management page has changed. It looks cleaner. The management tools can still be found on top of the page but the functionalities are easier te use.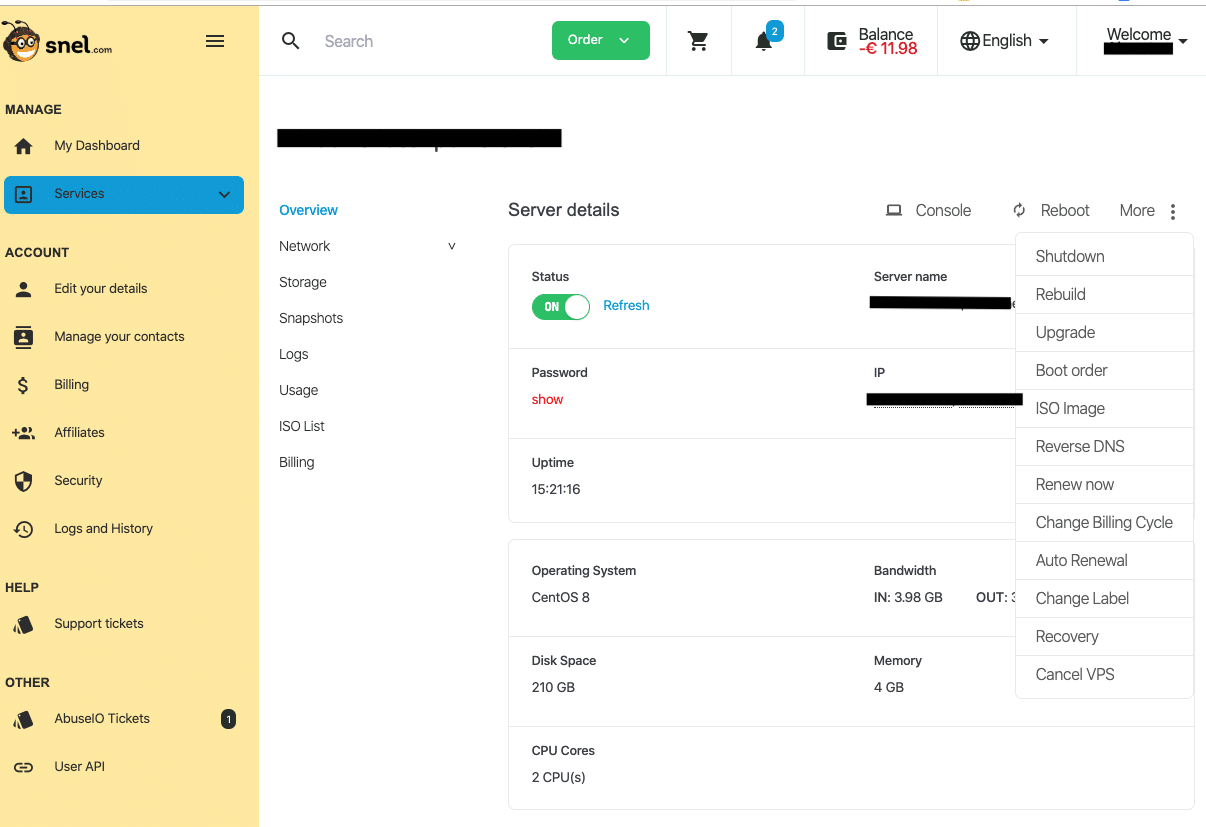 Optimized for mobile devices
The client area is mobile responsive, so it is designed to functions better on mobile devices including iPhone, Android phones, and tablets like the iPad. You can easily read your bandwidth, graphs and other numeric elements of your server(s). The responsive design provides you an optimal viewing experience thus it enables you to manage your account from everywhere on any device.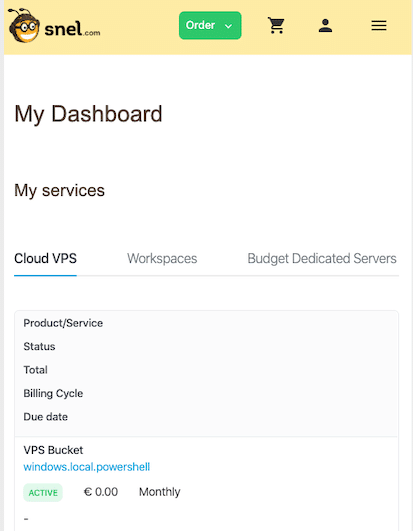 Search bar & Ordering new products
We have also added a search bar at the top of the pages. Our new My.snel.com client area provides quicker access and helps you to find easier what you need. You can also easily place your orders via your client area. 

Share your feedback
We hope that you love your new My.snel.com client area. Please don't hesitate to share your thoughts about the new design. So if there is something you like or even dislike, please let us know by sending an email to [email protected].