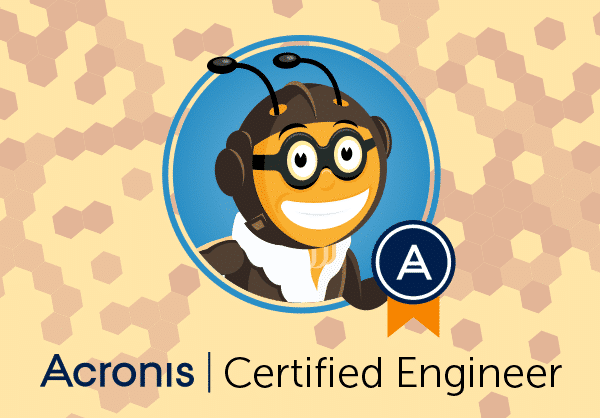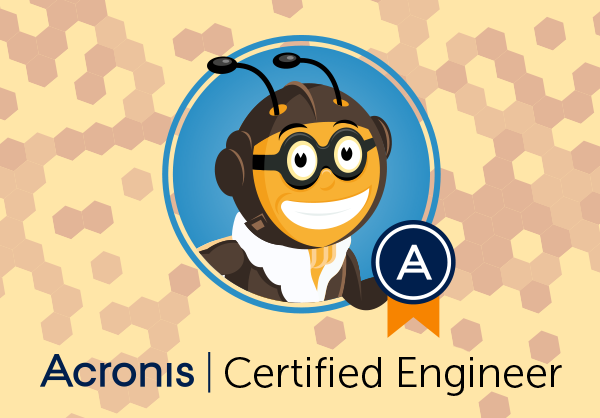 Proud to Announce – We have achieved Acronis Backup Cloud Certification!
We are proud to announce that we have recently achieved our Acronis Backup Cloud certification. Since knowledge and security both are great values to our company, we have decided to enhance our knowledge regarding data protection technologies offered by Acronis. We may now call ourselves Acronis data protection experts. Our knowledge and expertise in Acronis Backup Cloud will help us to provide more technical expertise and allows us to offer better solutions to meet your needs. 
What is Acronis Backup Cloud?
Like the name says Acronis Backup Cloud is a backup solution to protect and store your data in the cloud. The backup solution of Acronis is packed with innovative security features and unique technologies to make sure that your data remains safe no matter where you are. 
Acronis Backup Cloud solutions include physical, virtual and cloud server backup software. Including secure storage management, file sharing, and system deployment. In addition, it is a perfect solution to protect your Microsoft office 365 email, contacts, calendars, and attachments. You can quickly recover your entire system even to bare metal. Furthermore, you can also choose to recover selected files only with the proven Acronis Universal Restore.

Here are a few features listed that our Acronis Backup Cloud includes:

Acronis Instant Restore: reduces outage recovery time.

Acronis Active Protection: protects your data against ransomware like Peta, WannaCry, and Osiris.

Backup for Office 365: protects your

Microsoft office 365 email, contacts, and calendar. 

Centralized Management: reduces your workload. 

Acronis Universal Restore: quickly recovers your entire system or only selected files.

Granual Recovery: searches for specific files, tables or emails. 

MS SQL Backup: backup for your MS SQL applications.
To view more features take a look at our Acronis Backup Cloud Page. Protect your data starting from  € 9.00 a month.