Introduction
Whether you run applications or websites backups can make the difference between a big disaster and a minor inconvenience. Every day a large amount of data is produced, Data loss is, therefore the biggest risks for companies that depend on their data. Nevertheless, data backup is often overlooked. We recommend you to use Acronis Backup Cloud, which is a safe, scalable and hybrid backup solution.
In this article, we will explain how to install the Acronis Backup Cloud Agent on CentOS.
Prerequisites
If you have R1soft installed please uninstall that first. See the following instructions:
How to remove R1soft completely on CentOS
This article is not intended for use on servers with Plesk. if you have Plesk please use the following article:
How to set up Acronis Backup Cloud on Plesk
Install Acronis Backup Cloud Agent
wget -O /tmp/Backup_Agent_for_Linux_x86_64.bin "https://eu2-cloud.acronis.com/bc/api/ams/links/agents/redirect?language=multi&system=linux&architecture=64&productType=enterprise"
chmod 700 /tmp/Backup_Agent_for_Linux_x86_64.bin
sudo /tmp/Backup_Agent_for_Linux_x86_64.bin
This will start the installer. At the first screen titled "Component Selection" leave the default option "Acronis Backup Agent for Linux" selected and click on "Next":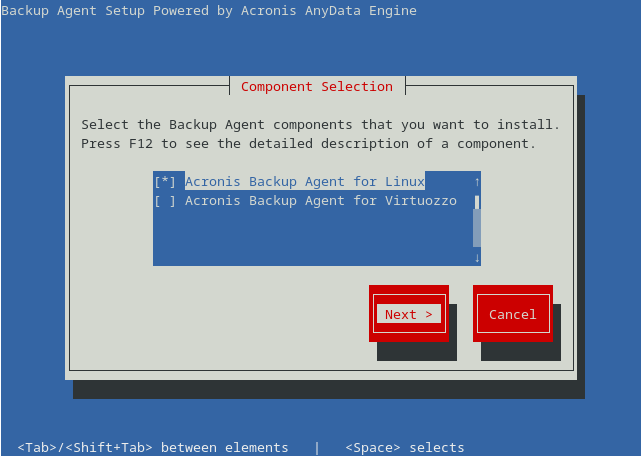 At the next screen select "Show registration info" and hit Enter: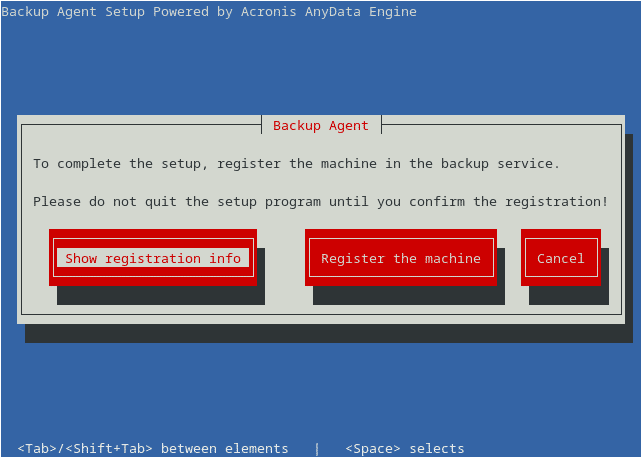 At the next screen, you will see an URL and a registration code. You need to go to the URL mentioned:
https://eu2-cloud.acronis.com/bc/reg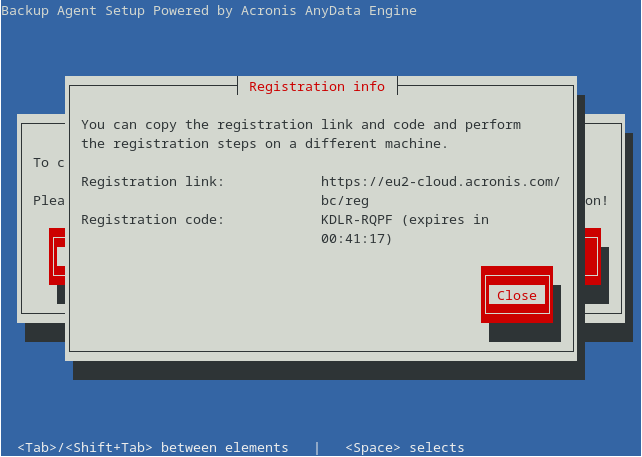 Log in with your username and password and fill in the registration code and click on "CHECK CODE":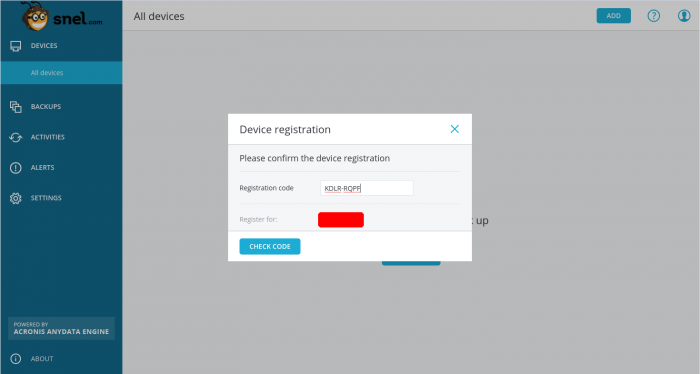 At the next screen click on "CONFIRM REGISTRATION":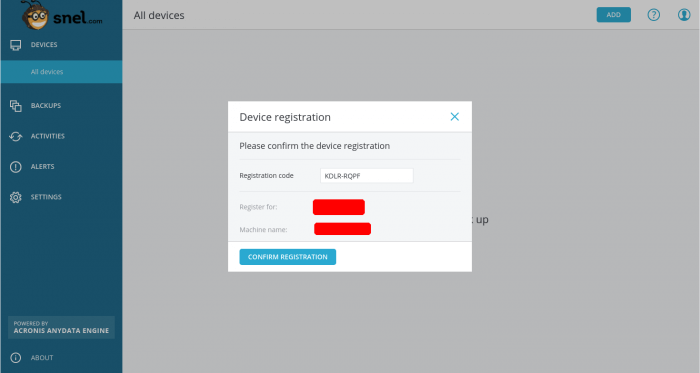 If all goes well you will see the following screen: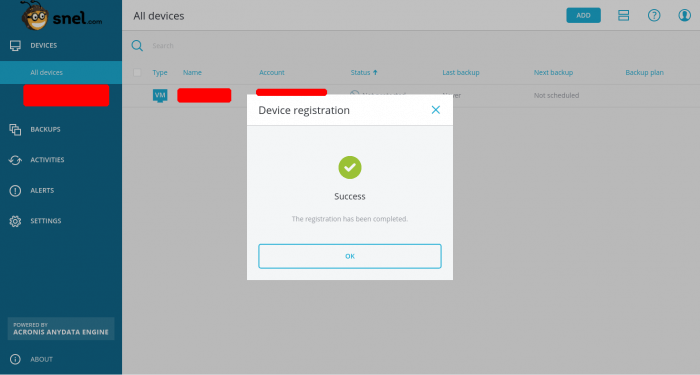 On your server you will see: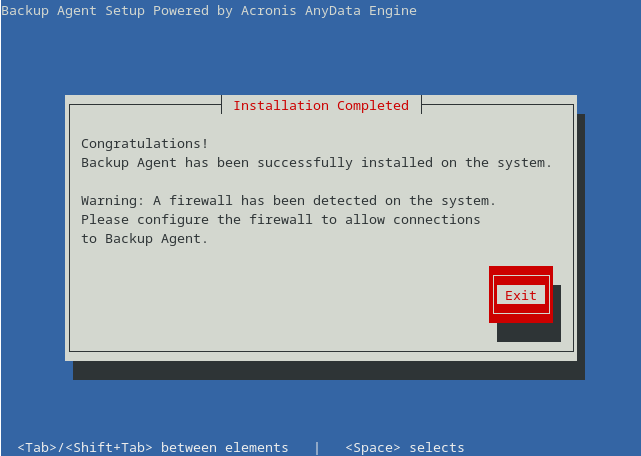 Hit Enter to exit the installer.
Finish installation
After the installation and setup of the agent have been finished please remove the agent and other temporary files created by the installer:
sudo rm -rf /tmp/Backup_Agent_for_Linux_x86_64.bin /tmp/dkms.*
Conclusion
After following these steps your server will have the Acronis Backup Cloud Agent installed and your server will be added to the Acronis Backup Cloud Management Console. You should proceed to set up the backups on your server, please see the following article:
How to setup scheduled backups through Acronis Backup Cloud Management Console