Learn to restore databases with in Plesk with Acronis
In this article, you will learn how you can restore databases with in Plesk with Acronis. You can do this inside your Plesk environment.
Prerequisites
Step 1: Log in to Plesk
Go to https://my.snel.com/clientarea/ and log in with your credentials.
Navigate to My Dashboard and click on Webhosting. Then click on the right web hosting plan.
If you click on Login Details, you will see your login credentials.
Click on the URL above to log in.
Step 2: restoring a backup
Go to Websites & Domains and click at the right side panel on Acronis Backup.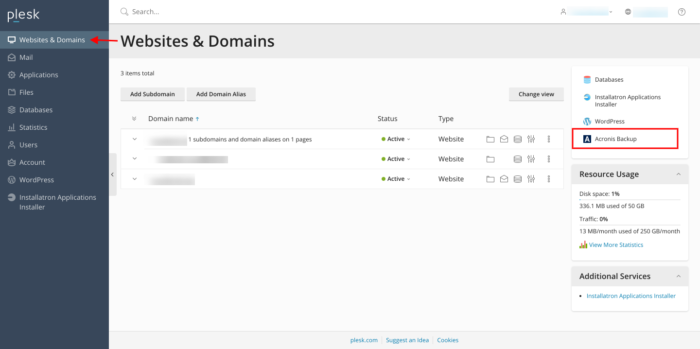 Here you will see all of the backups that were made. Select your desired backup by clicking on it.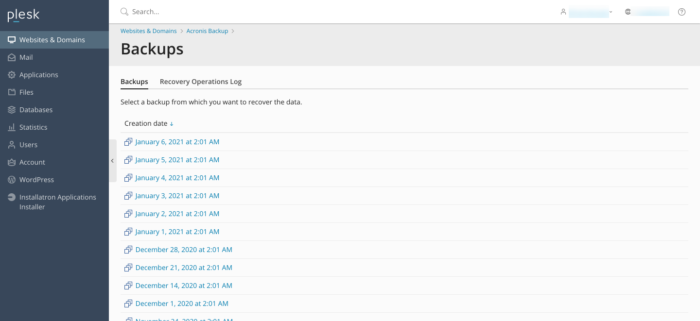 Next, click on Databases.
Database restore does not restore the database user. It may be needed to re-create the database user.
Choose the database you want to recover and click on Recovery. You can choose to add a suffix. Click on Recover to recover the database.
When the process is successful, you will see a green bar at the top.
Conclusion
Congratulations, you have successfully restored a database in Plesk using Acronis Backup.