Introduction
In this tutorial, we're going to explain how you can install Acronis on Windows Server 2019. The cloud backup solution of Acronis is a safe, scalable, and hybrid backup solution. It is packed with innovative security features and unique technologies to make sure that your data remains safe no matter where you are. Acronis Backup Cloud solutions include physical, virtual, and cloud server backup software. Including secure storage management, file sharing, and system deployment.
Prerequisites
Step 1: Log into Acronis
Go to https://cloud.acronis.com/login and log in.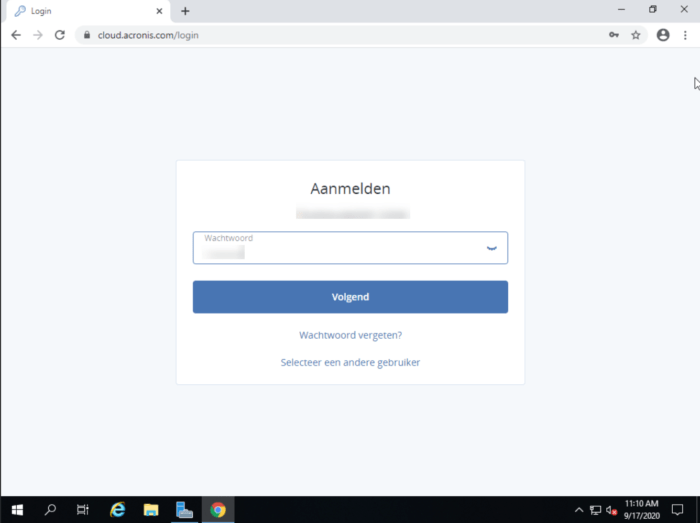 Step 2: Installing Acronis
To add a device, click on Add devices.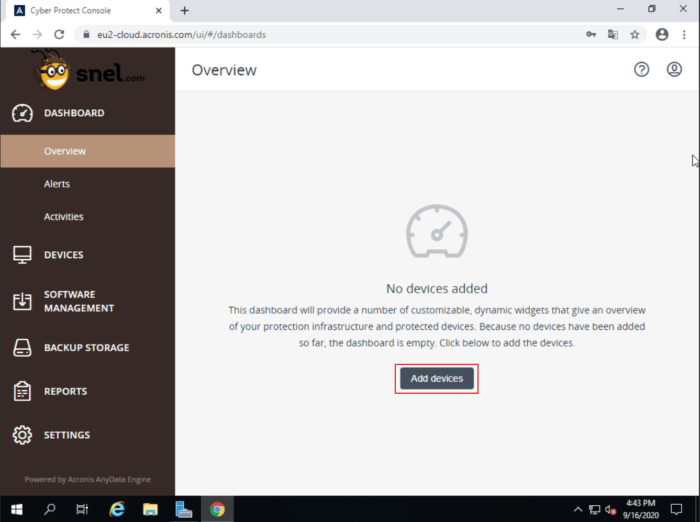 Then choose which device you want to add. In this case, we're choosing Windows that's under Servers.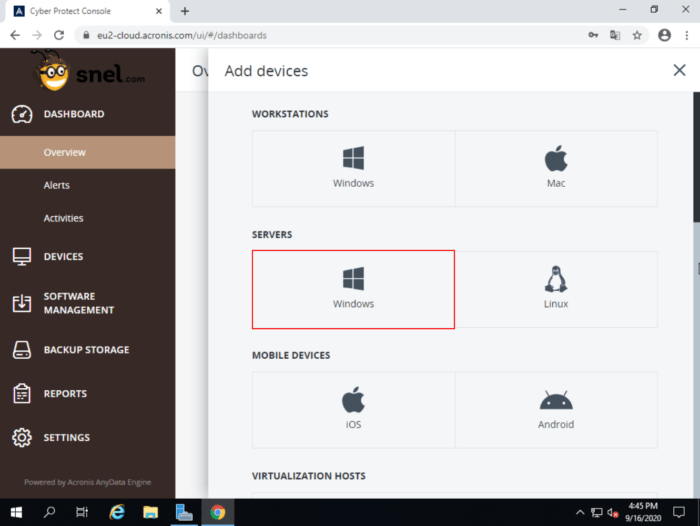 Now a download will start. To run it click on the Cyber Protection Agent file.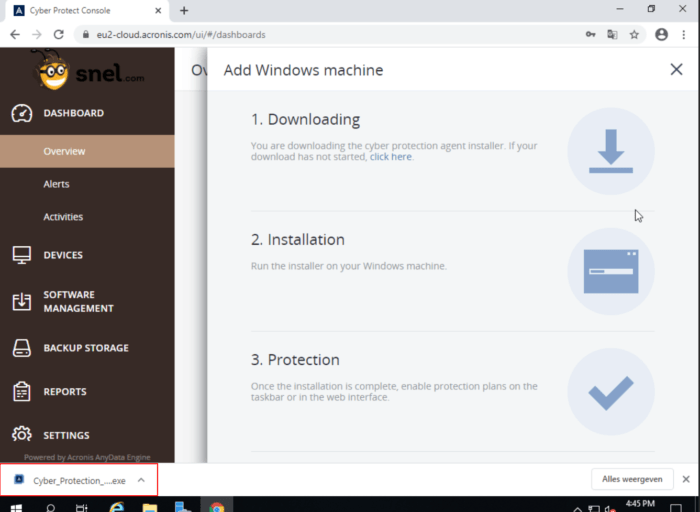 Allow this app to make changes by clicking Yes.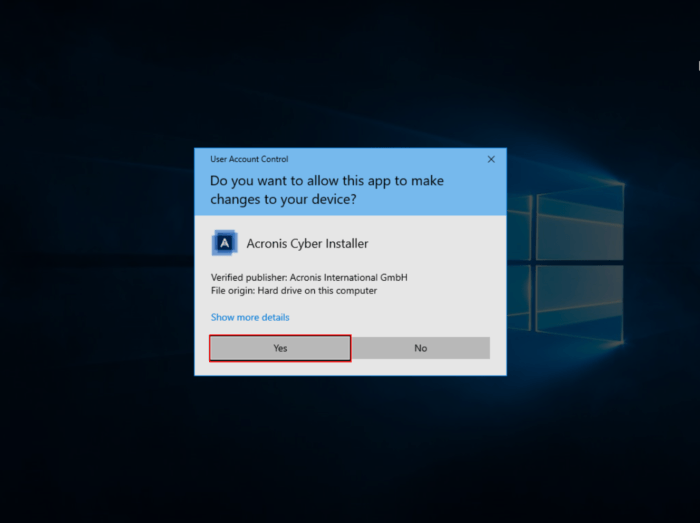 To start the Cyber Protection Agent install, click on Install.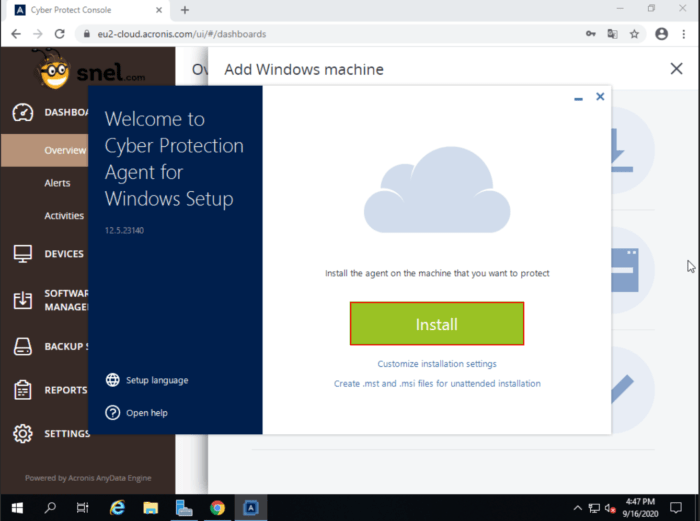 Then the Setup will start to install.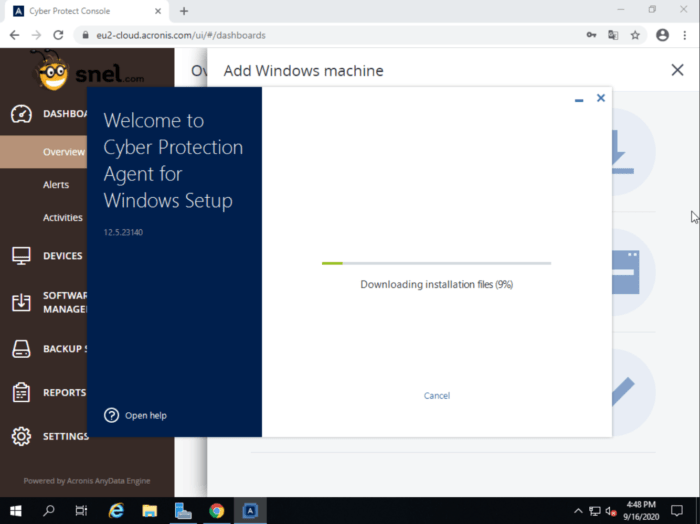 When the install is almost done, you have to register the machine. To do that click on Register the machine.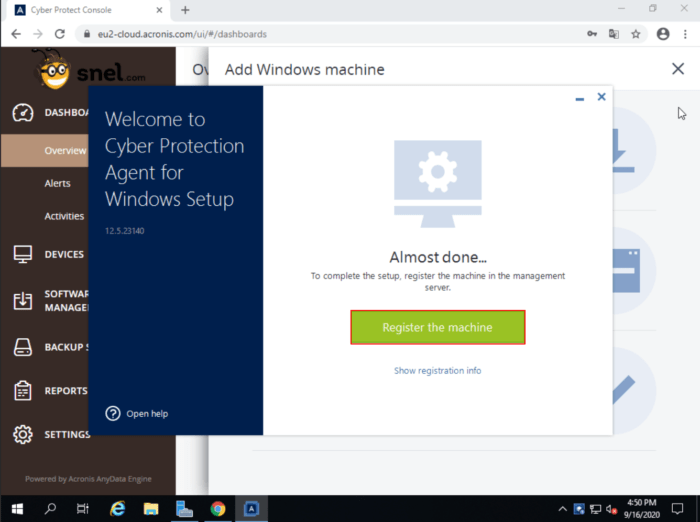 A different window will pop up. Insert your Registration code and make sure the other information is correct.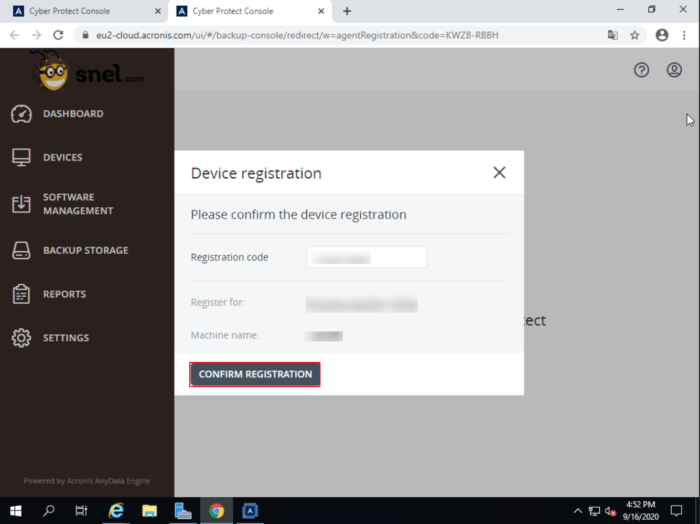 When the registration is a success, click OK.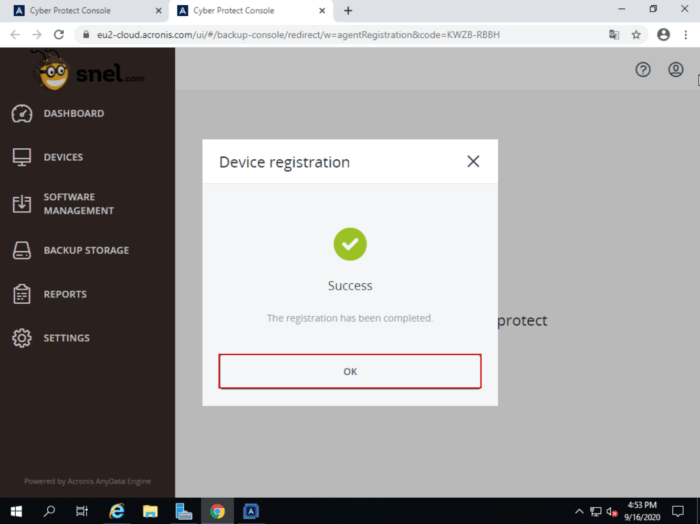 Step 3: Backup settings
At the left side panel, click on the device you want to change the settings of. Then click on the map.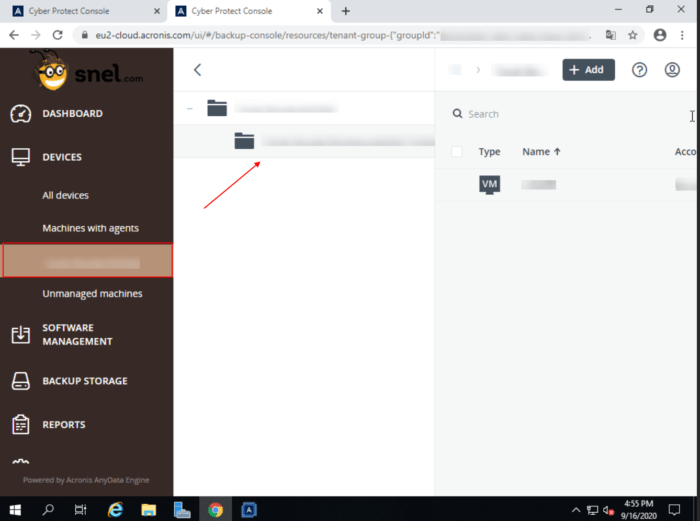 On the device, use your right mouse click to open the menu. Then click on Protect.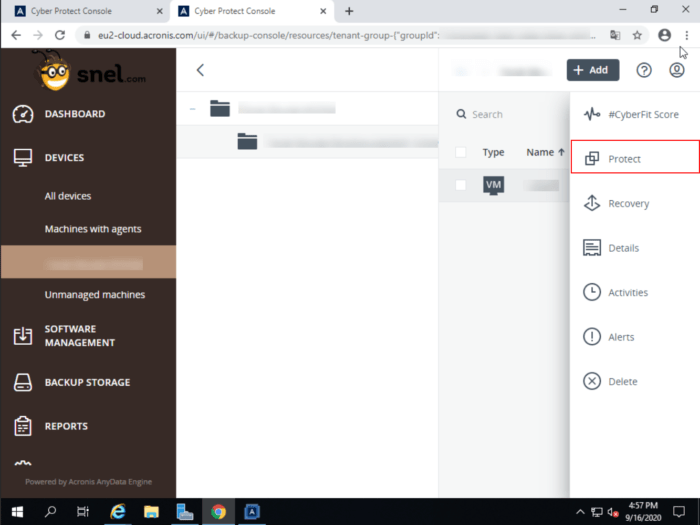 In this menu, you can choose what to back up, where to back up, and when. You can also choose how long you want to keep the backup.
Make sure to turn on Encryption.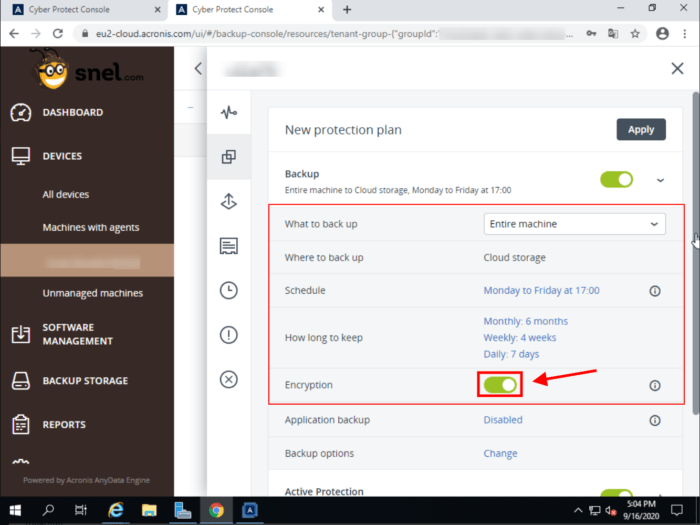 To turn on Encryption, insert your password and Encryption Algorithm. Then click OK.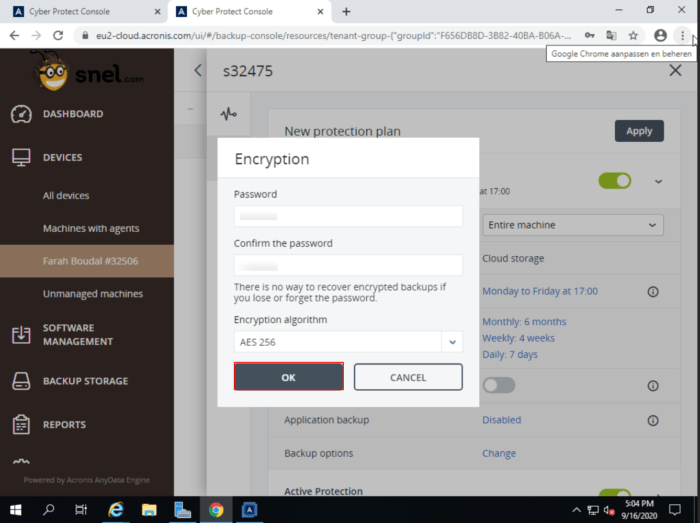 Conclusion
Congratulations, you have successfully installed Acronis on your Windows Server 2019.