Introduction
In this article, we will discuss how you can set up Cloudflare on your WordPress website. Cloudflare is a content delivery network (CDN) and web security company that helps websites load faster and be more secure. By using Cloudflare, website owners can improve the load time of their website and address security issues such as DDoS attacks, SQL injections, and cross-site scripting (XSS).
Before we begin, you must have a Cloudflare account and register your website with Cloudflare. If you haven't done so already, you can sign up for a free account on the Cloudflare website and register your website.
Prerequisites
WordPress account
Cloudflare account
Cloudflare Plugin installed on WordPress
Step 1: Add your WordPress website to Cloudflare
First things first, log in to your Cloudflare account.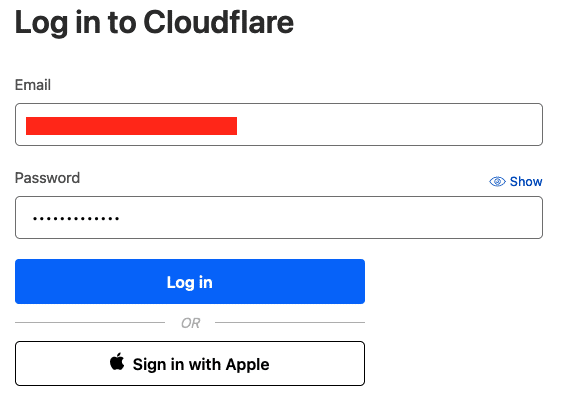 Click on the Add a Site button in the middle of the dashboard.

Enter your website and continue.
Note: Be sure to enter your root domain and not a sub domain.
Step 2: Choose a Cloudflare plan
You can choose from various Cloudflare plans, including a free plan and several paid plans. The free plan offers limited functionality, while the paid plans offer more advanced features such as SSL certificates and better performance.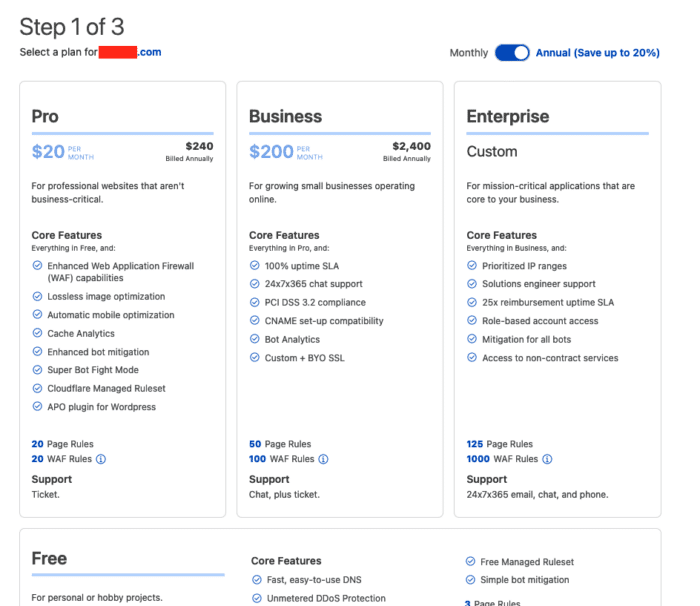 Choose the plan that best suits your needs and click on the Continue button.
Step 3: Add DNS records
Cloudflare will scan your DNS records, but there are cases where Cloudflare can't find your DNS records.
To manually add records simply click the Add record button.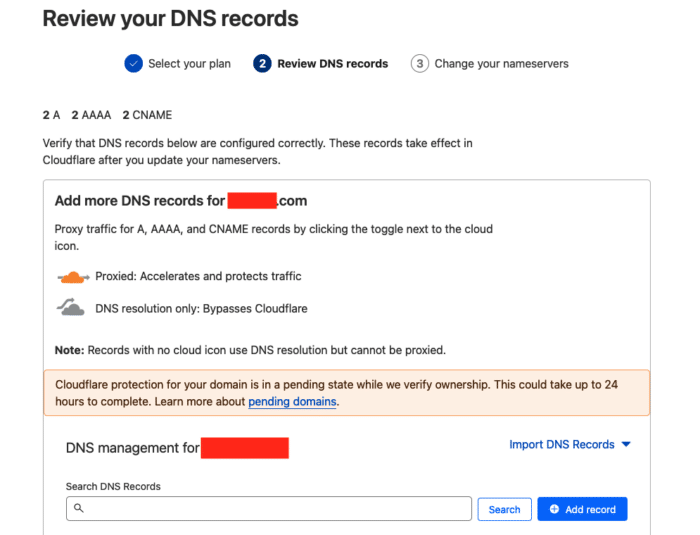 Note: The verification for domain ownership can take up to 24 hours.
Finally, be sure to change the name servers to the Cloudflare nameservers.
The nameservers for Cloudflare are:
donna.ns.cloudflare.com

isaac.ns.cloudflare.com
Step 4: Install the Cloudflare plugin for WordPress
To use Cloudflare on your WordPress website, you need to install the Cloudflare plugin for WordPress.
Head to Plugins on the left side of your screen and search for Cloudflare.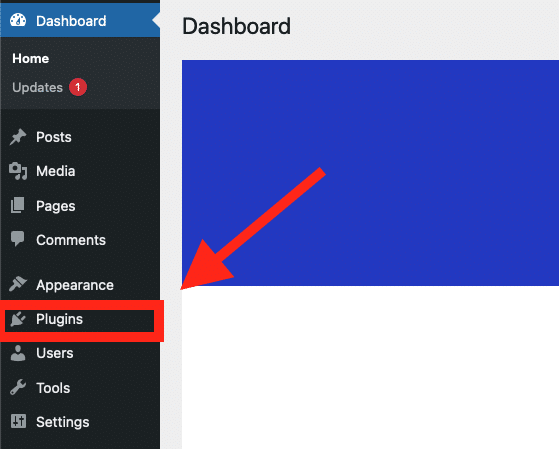 This is a free plugin available in the WordPress Plugin Directory. Install and activate the plugin on your WordPress website.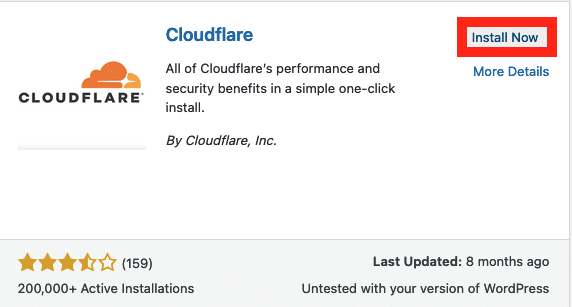 Step 5: Configure the Cloudflare plugin
Go to the settings of the Cloudflare plugin and enter your Cloudflare account information.

This includes your email address and API key, which you can find in your Cloudflare account.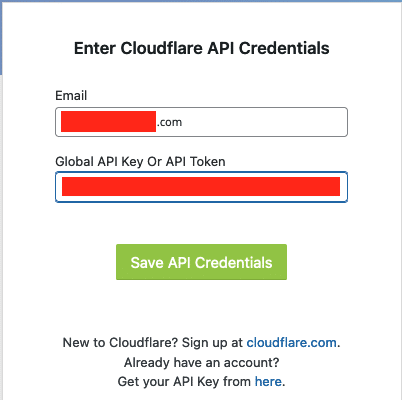 Once you have configured the plugin, you can choose which Cloudflare features you want to enable on your website, such as the CDN and security features.
We have set up Cloudflare on WordPress
By setting up Cloudflare on your WordPress website, you can improve the load time and security of your website. Follow these steps to set up Cloudflare on your website and enjoy the benefits of a faster and more secure website.