Change your hostname on Windows Server 2019
In this tutorial, we're going to explain how to change the hostname on Windows Server 2019.
Prerequisites
VPS or Dedicated Server with Windows Server 2019 installed.
You have to be logged in as an administrator.
Step 1: Log in with RDP into Windows Server 2019
Connect to your server with the login credentials which you can find in your client area.
Step 2: Changing the hostname
Click on the magnifier in the down left corner and search for This PC. Then using your right mouse click, click on Properties.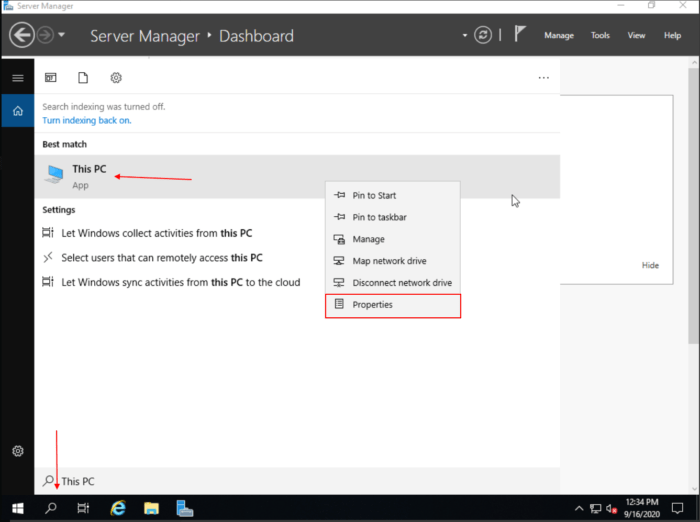 Next to Computer name click on Change settings.
Click on the Change button next to To rename the computer or change its domain or workgroup, click Change.
Now insert the Computer name you want to change it to and click OK.
To apply the changes you have to restart your computer. Click on OKand restart your computer.
Conclusion
Congratulations, you have learned how to change the hostname on a Windows Server 2019.