Introduction
reverse DNS (also known as rDNS) allows you to link an IP address to a subdomain. This is the opposite of regular (forward) DNS where you can link a domain to an IP address. reverse DNS is one of the ways email servers use to verify that the sending server is not a malicious spammer. You can see it as an extra layer of security to your e-mail. If there is no valid rDNS setting, most email servers will reject the emails or mark it as spam. If the sending email server doesn't have a reverse DNS record at all, that's usually a sign of spam, and the email sent from such server is rejected by most email servers. 
In this tutorial, you will learn how to configure reverse DNS in your dedicated server. 
Step 1: Log in to your My.snel.com client area
You can manually configure your reverse DNS settings in your My.snel.com client area.
Go to https://my.snel.com/clientarea/ and click on the service of which you would like to configure the reverse DNS settings: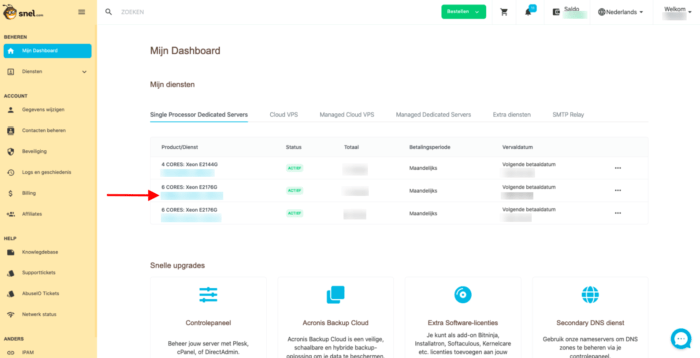 Step 2:  Go to IP Management
Go to More and click on IP Management in order to change the reverse DNS.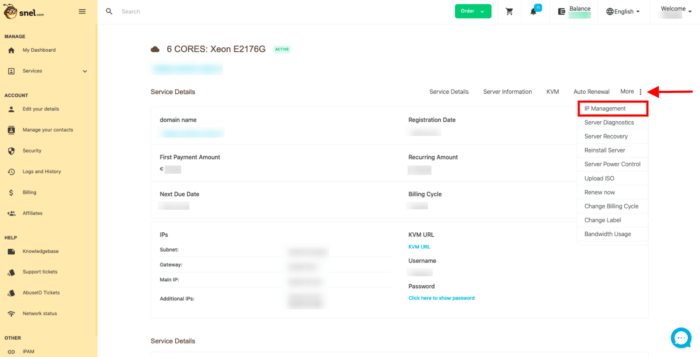 Click on Edit next to the desired IP address.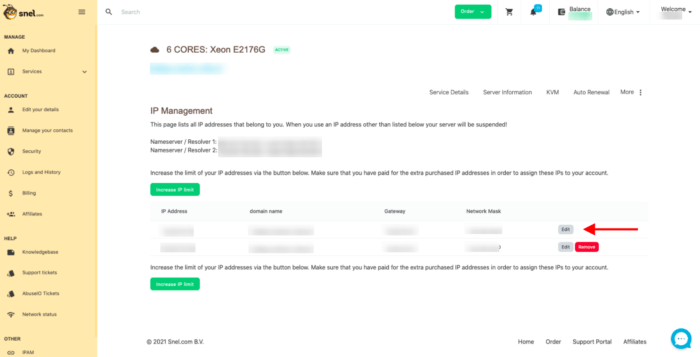 Assign the IP address in the corresponding reverse DNS entry and click Submit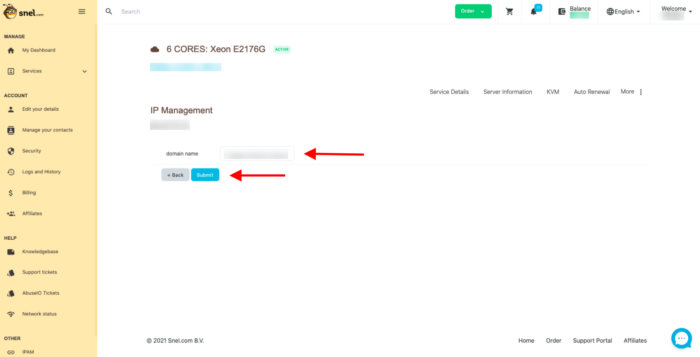 Conclusion
Congratulations! You have now configured reverse DNS in your My.snel.com client area for your dedicated server.