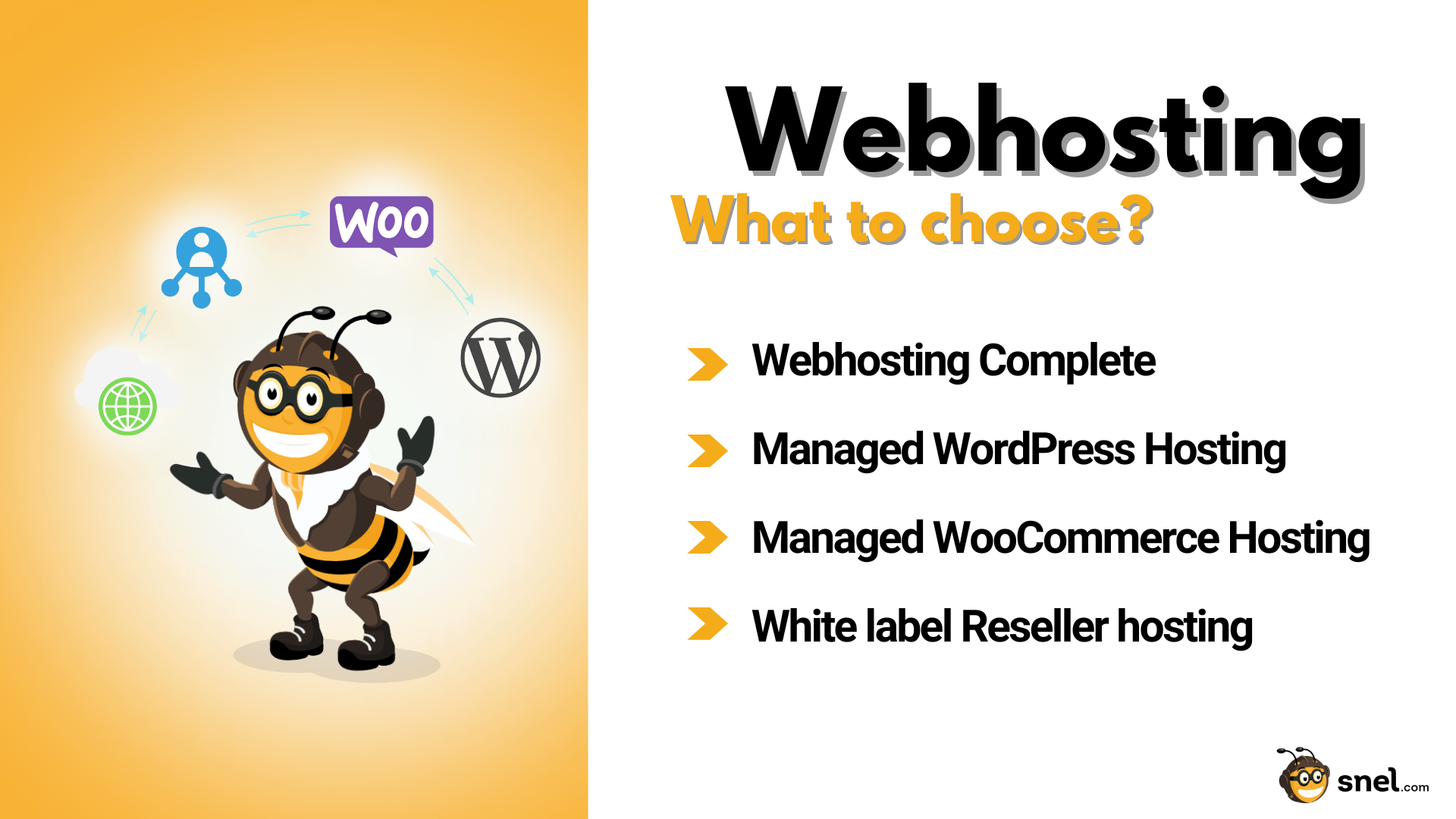 Diving into web hosting can be a maze of technical terms and flashy marketing promises. At the heart of it, you're simply looking to identify the hosting product best tailored to your needs. This guide shines a light on the key features of our hosting packages.
Webhosting Complete: Your All-in-One Solution
Our Webhosting Complete plans are a comprehensive solution fit for most website CMSs. We believe essentials like backups and security should always be included, making it perfect for smaller to medium-sized websites with steady traffic and straightforward needs. Highlighted features are:
Safety First: With Anti-malware (Imunify360), Anti-virus (ClamAV), and Anti-Spam (SpamAssassin), your site remains shielded.
Speed & Performance: Leveraging LiteSpeed Web Server and QUIC.cloud CDN, your site loads in a flash for visitors worldwide.
Easy Management: The Plesk panel, Installatron (for one-click app installations), and phpMyAdmin keep site management efficient.
WordPress Friendly: The package includes a specialised WordPress Toolkit, streamlining your site management.
---
Managed WordPress webhosting: Tailored for WordPress
The Managed WordPress webhosting plans are crafted for those who wish to focus on their WordPress site without fretting over the tech details. Designed specifically for WordPress sites, it offers optimized server environments. Benefits include WordPress Smart updates, a staging environment, cloning tool, and bulk plugin/theme management. We take charge of WordPress installations, load time optimizations, backups, and more:
Fully Optimized: With resources honed for WordPress, your site runs seamlessly.
Pre-installed: We set up WordPress for you, kickstarting your online journey.
Plus, all the perks from Webhosting Complete.
---
Managed WooCommerce webosting: E-commerce Mastery
The Managed WooCommerce webhosting plans encompass all from the Managed WordPress hosting, plus standard WooCommerce installation, up to 180 days of backup retention, and top-tier CPU speeds with rapid NVMe storage. If you're launching an online store with WooCommerce, this is for you:
Sales-Driven: Resources optimized for WooCommerce guarantee peak performance for your store.
Ready-to-Go: We set up both WordPress and WooCommerce, so you can start selling immediately.
Plus, everything from Managed WordPress Hosting.
---
Reseller Hosting: For the Entrepreneurial Spirits
White-label Reseller hosting is for those aspiring to resell hosting services to their clients. Tailored for resellers, you offer hosting under your brand at your prices. The included Reseller Plesk Panel eases price plan creation, client account management, and brand application. While we handle the backend, you engage your clients:
Optimised Resources: Tuned to reseller needs for maximum profit.
Extended Plesk Web Hosting Panel: Enhancing your service offerings for clients.
Plus, all features from Webhosting Complete.
---
Lastly
Regardless of your chosen plan, we offer standard features like Let's Encrypt SSL for secured connections, SEO Toolkit for greater visibility, FTP/SFTP for file management, and more. Check out our Web Hosting Solutions page for detailed package specifics.
Need help choosing? Drop us a message; our team is ready to guide you!