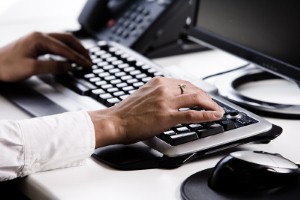 When you sign up to hosting services from snelserver.com, you can expect to get more than a great choice of affordable servers ranging from dual core to dual hexa core products. As well as dedicated servers with instant setup and native IPv6 support as standard without the need to be locked in to a contract, all of our servers come with free KVM (keyboard, video and mouse) over IP control to give you the flexibility and control you need to manage your servers.
This allows you to take control of your server independently, while the unique features of a dedicated KVM over IP solution mean you can control your device at the BIOS level wherever and whenever you need to, with full 24/7 support. If you've never used a dedicated KVM over IP solution before, you'll find that there are many benefits to the technology. It works by emulating keyboard, mouse and monitor devices so that you can have full control over your server's interface remotely. It can also emulate virtual media such as .iso virtual disc files to make the remote operation of your servers as straightforward as possible.
As well as being highly useful for controlling multiple servers from a single location, this allows a network administrator to control hardware and software wherever they are. Any activity you would otherwise have to be at the physical server interface to perform, such as managing operating systems, performing backup and recovery tasks and viewing statistics about your hardware can be performed over a dedicated KVM over IP connection.
Such tools could be hugely beneficial for organisations looking to streamline their IT operations, particularly in an environment where budgets and staff resources are under pressure. As dedicated KVM over IP is a free feature included with all of snelserver.com's products, this could be good news for any company keeping a close eye on its bottom line, while still seeking a high degree of flexibility and usability.