Looking to start or expand your brand?
Are you a web designer, developer, or marketer looking to extend your services or launch a new venture? Offering web hosting is an excellent approach to accomplish this. However, even if you don't provide any online services, white label reseller hosting is an excellent place to start.
Reseller hosting
A reseller hosting company provides the server space where you or, in this example, your clients can store and manage their website in order for it to be accessible online. You can purchase and resell this space in the form of webhosting plans as a reseller. You select a plan containing a predetermined number of hosting accounts, which you can then resell to your own clients at your own pricing and terms. Therefore, if you purchase a reseller hosting plan containing 10 hosting plans for a total amount of € 20.00 you can resell them for € 10.00 each and make a profit (amounts are fictional; please refer to the provider's website for the actual offer).
White label hosting
You could already guess what the word "white label" signifies if you let your imagination run with it. When a company provides white label reseller hosting, it implies you can buy a reseller hosting plan with a "blank label." This allows you to put your company's logo on it. Your consumers will not know that you purchased this solution from a third party since everything from your nameservers to the control panel can be customized with your company name and logo.
What can you do with white label reseller hosting?
Build or grow your own brand
When it comes to building a strong business, it is critical that your branding is consistent throughout all aspects of your organization. It is really professional when you can offer hosting under your own brand and your client does not need to deal with a third party for this. Using a white label service, you can easily provide website hosting under your own company's name and brand. This means that when you add your own company logo to the control panel, your consumers will see your logo and not that of the actual hosting provider. You can host nearly all types of websites, from WordPress blogs, WooCommerce webshops to Magento e-commerce stores. With reseller hosting, you can provide your customers with an all-inclusive service bundle consisting of your own online services and hosting. This allows you to integrate your services into a total package and apply package pricing. This adds clarity for your customers and generates loyalty. Even if you do not currently do business online but are seeking a method to do so, this is a simple opportunity to create a powerful brand and profit from it. With a solid marketing strategy, you can get started immediately.
Anyone can do it!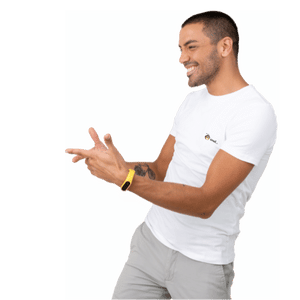 We can imagine you don't know where to start when it comes to offering an online service. You can call it a dream come true with white label hosting. It is a simple approach to launch your own online brand or grow an existing one. With your own label, you will easily generate brand awareness and recognition in the web design, marketing, or developer industries.
Hosting sounds like a complicated service; you may be wondering if you're capable of handling it. You require minimal or no technical knowledge on server maintenance, as the provider from whom you purchase the hosting plan manages the server entirely. They perform the complex tasks for you. "What kind of complex work is it exactly?", you might ask. Thanks to the hosting resell provider, you won't be responsible for managing the following tasks:
Backup management: Data loss due to server issues can be a major issue. Data backups are performed on a regular basis by your hosting provider. This way, you can be certain that your customers' data will not be lost.
OS-Installation: Don't be concerned about the security dangers associated with ignoring update popups. Your hosting provider is in charge of installing and updating the server operating system and the additional modules/extensions of an OS.

Web 

and 

SQL 

Management: 

When your consumers encounter delayed loading times, timeouts, internal server issues, or incorrect scripts, your hosting provider will resolve the issue.

Control panel management: The supplier will update your control panel so that you do not have to.
24/7 proactive monitoring: Your hosting provider monitors the server where your hosting is located for anomalies and suspicious activities. Proactive server monitoring will detect irregularities on the server and our team will be there to take action when inconsistencies or unusual activities occur.
This allows you to focus solely on establishing or growing your customers.
Snel.com 

provides 

white 

label 

reseller 

hosting.
Snel.com offers monthly cancellable white label reseller hosting plans as well as custom packages if the standard offering does not match your needs. You sell these hosting plans at your own price and terms, and of course under your own brand, without mentioning Snel.com. You can start off with a lighter plan, which makes reseller hosting more accessible and less expensive than investing on a Managed Virtual Private Server (VPS). You can get help from the provider where you bought your white label hosting plan. Snel.com provides 24 hour support. So, if you have any questions or require assistance at any time, please contact us and we will resolve the issue as soon as possible.
Now you might be thinking: "How much will the damage be?" And our answer is: not much at all. In fact, with a sound approach, you can quickly regain your investment and turn a respectable profit. For details on our current standard plans, visit our reseller hosting page.
Ready to get started as a reseller with white label hosting?
With all of the advantages of Reseller hosting, you can launch an online business or expand your service offerings to provide the full package. Now that you understand how reseller hosting works and the difference between ordinary and white label reseller hosting, you are ready to start developing your own brand. If you still have questions, our specialists are here to help. You can contact us by email at [email protected] or by phone at +31 883088099.