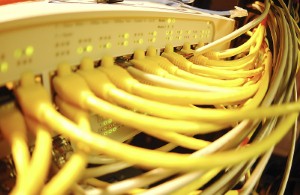 One of the advantages of choosing SnelServer.com for your web hosting or data centers solutions is the fact you can tailor-make a solution to your exact requirements. While there are a wide range of ready-made choices available, if you need more control over your hosted servers, you can build your own dedicated server in order to be sure you are getting the best deal for your exact needs.Therefore, there are several things you need to consider when going down this route. And once you have selected from our processor options - with choices ranging from dual-core to dual hexacore Intel central processing units and chosen from up to 16GB of DDR3 memory, the next decision to make is what storage solution you are going to need.
Snel.com offers SATA and SSD up to 20TB per drive
At Snel.com, we offer something for all solutions, from traditional SATA hard disc drives (HDDs) with up to 20TB of storage to high-performance solid state drives (SSDs), which may be better suited to web hosting solutions where fast speeds are the number one priority. As there are no contracts involved, users can also easily upgrade their servers should they need to.SSD drives, as well as being physically smaller than HDD alternatives - which has also made them increasingly popular in consumer machines such as lightweight laptops and all-in-one PCs - benefit from much faster random access speeds than the more traditional technology. As they also do not use any moving components, they are more power-efficient than HDD options.
However, there are still benefits to HDD solutions. For instance, one of the key advantages is that HDD storage solutions can typically offer much higher capacity for a lower price than SSDs. This is likely to be an important consideration for anybody expecting to host large amounts of information and applications on their servers. Therefore, what many people may look to do is create a dual drive solution, which uses an HDD for the bulk of data storage, but hosts key applications on an SDD in order to take advantage of the speed benefits of the newer technology.