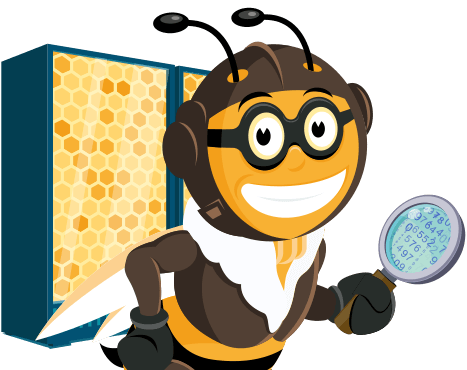 In this blog, we will explain what proactive server monitoring entails and why it is important. For customers who purchase a server from us, it is crucial to understand what this service involves. We always strive to get the best performance out of your servers and proactively address any issues.
Proactive Server Monitoring: What and Why?
Proactive server monitoring is a 24/7 service where an external service provider continuously monitors the performance of your servers, detects and resolves issues proactively before they cause downtime or disruptions. This essential service ensures optimal performance, minimizes downtime, and improves the availability and reliability of your servers, which is crucial for the success of your business.
How Does Proactive Server Monitoring Work?
Automated tools and processes are used to continuously monitor the performance of your servers and perform analyses. In case of deviations, the service provider's technicians receive notifications and take immediate action to resolve the issue.
Graphical metrics and statistics: (Our monitoring tools oversee your CPU usage, memory usage, disk read/write, and disk usage. We also check your website, SSL, and recommended updates.)
Alerts: (When there are inconsistencies in your CPU usage, memory usage, or disk usage, warning alerts are sent to both our team members and customers.)
Notifications: (You can be notified in two different ways when something unusual happens on the servers. We can notify you via email or send an SMS message. You can choose the option you prefer.)
Continuous monitoring of your server reduces the chances of server downtime. Our monitoring tools address small issues before they become major problems.
Early identification of critical issues can save hours of work and prevent you from spending a lot of money on identifying and fixing server problems.
Our monitoring tools make it easier and faster to resolve issues. The reliability of your server is increased as the root cause of the problem is identified more easily.
In this blog, we have learned what proactive server monitoring means and what it entails. We have also discussed what Snel.com monitors and the benefits of proactive server monitoring.