Introduction
Adding additional IP addresses from different ranges will require you to set up VLAN tagging (IEEE 802.1Q networking standard). Our switches support mixed modes i.e. you can have untagged traffic in your main VLAN and tagged traffic in additional VLANs.
In this example, our main VLAN is 453 with range 89.207.131.0/24 and our additional VLAN is 3014 with range 77.95.230.0/24. Because of the mixed setup traffic on our main VLAN can be untagged so we decide not to change anything on the main VLAN.
After the setup on the network switch has been done (contact our support to have that setup) you should add the additional VLAN to your networking setup.
Prerequisites
Login details to vSphere Client.
Step 1: Log in to vSphere Client
Log in to your vSphere Client.
Step 2: Adding additional VLAN
Add additional VLAN to Network configuration.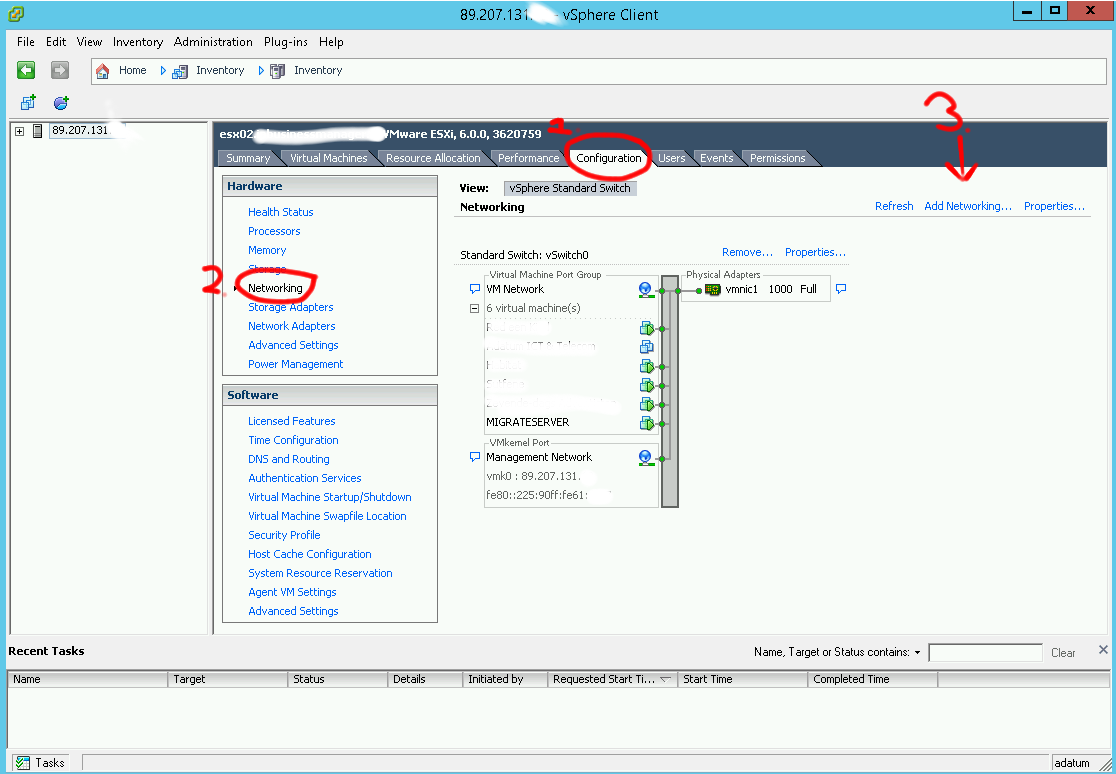 Click on the "Configuration" tab, "Networking" then "Add Networking…"
The "Add Network Wizard" should show, select "Virtual Machine" as Connection Type and click on Next: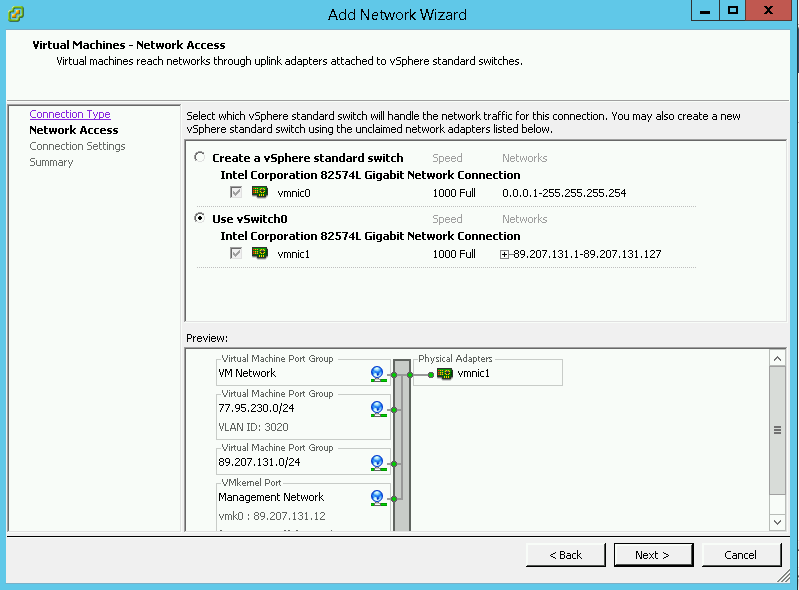 Select "Use vSwitch0" and click Next: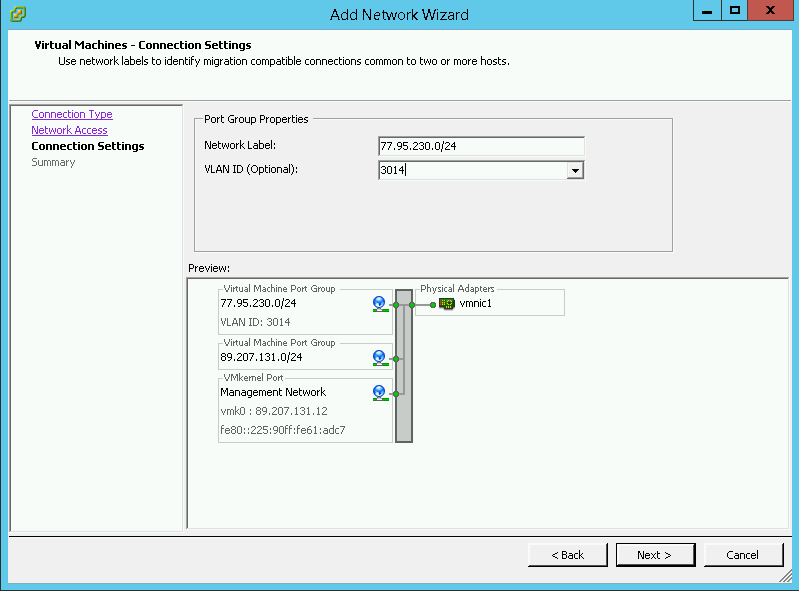 Give an appropriate name as "Network Label", we use 77.95.230.0/24 so we know which IP addresses belong to this network. Give the corresponding VLAN ID of that network (if unsure ask our support), in our example 3014, click on Next: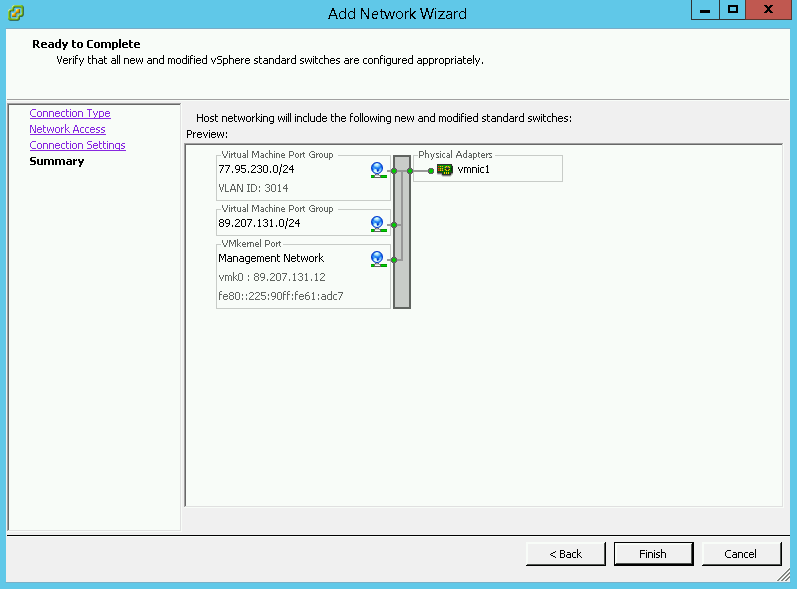 On the Summary screen check your settings and click on Finish:
Step 3: Selecting the appropriate network
Select the appropriate network when adding or updating settings of VM.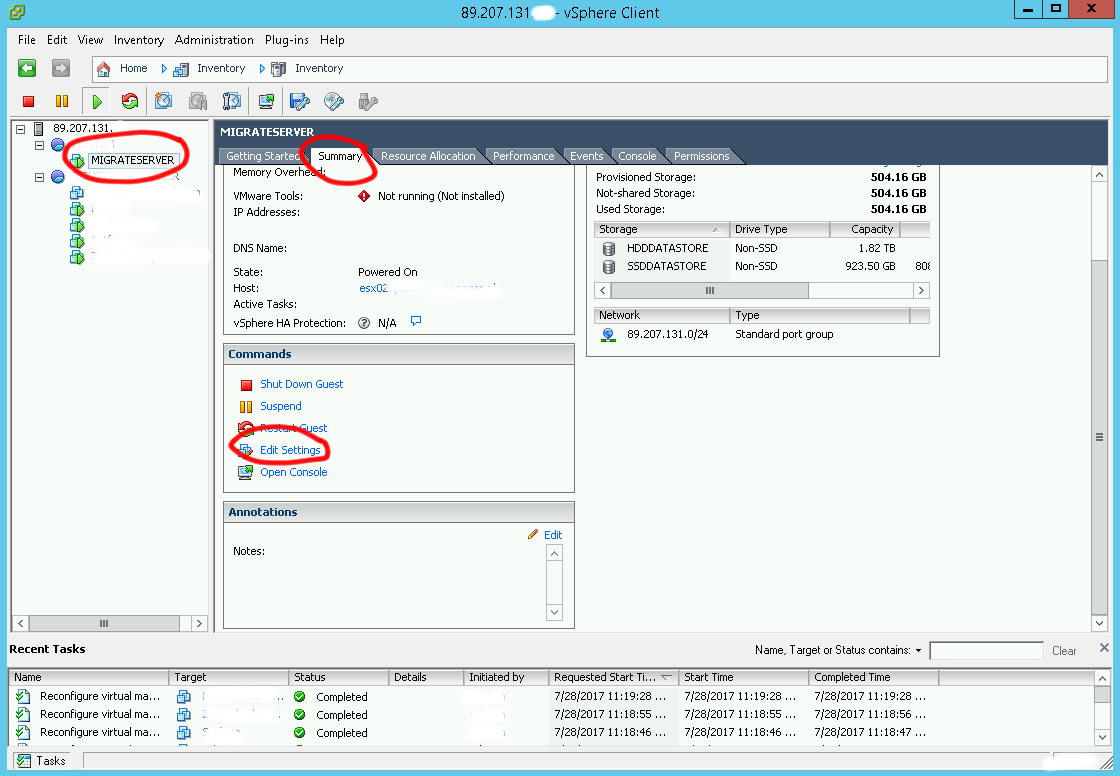 After creating your additional network you can use an IP address from that VLAN when you select that network when creating a VM. For an existing VM click on the VM, click on the "Summary" tab, click on "Edit Settings":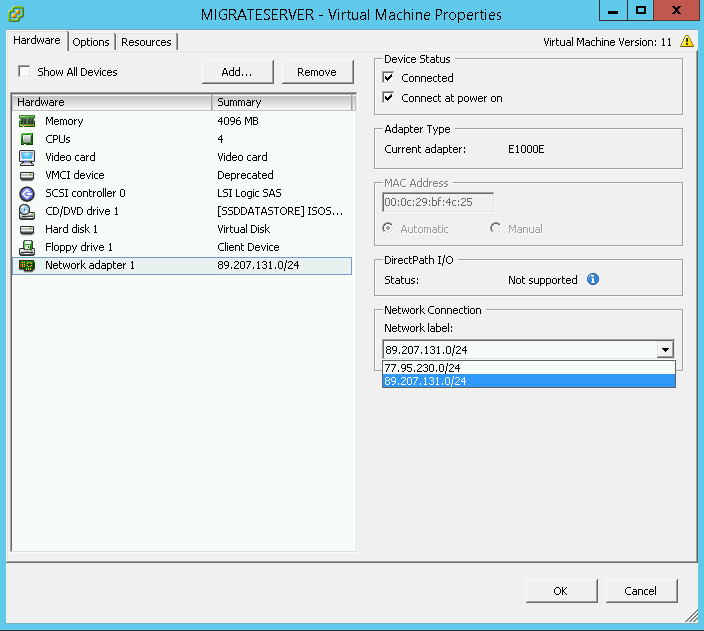 On the Virtual Machine Properties screen go to "Network adapter 1" and select the appropriate "Network label" under "Network Connection":
Step 4: Setting up your VM
Set up your VM as usual. After setting up your hypervisor correctly you shouldn't do anything special on your VM. The VM network settings should be set up as usual and you should not be doing VLAN tagging on the VM because the hypervisor will take care of that.
Conclusion
Congratulations, you have successfully tagged VLAN on VMware.