Introduction
In this article, we will guide you on the easiest way to use our knowledge base/ support portal effectively, providing you with clear instructions on how to quickly find the right answer to your question. If you are unsure about accessing our knowledge articles, refer to this knowledge article.
Step 1.
When you conduct a search for Snel.com, the result will lead you directly to the homepage of the website.
Step 2.
At the top right corner, you will find a search icon in the form of a magnifying glass. You can use it to search for articles, pages, and blogs. Enter your search term there to find what you are looking for.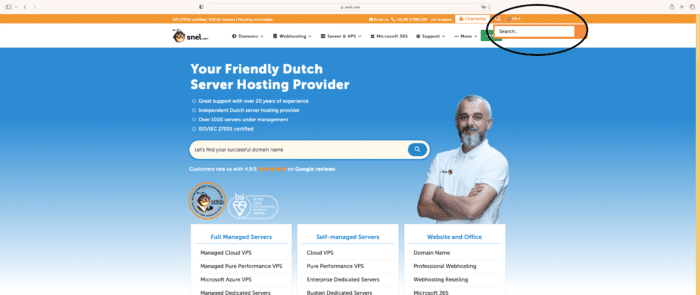 Step 3.
Let's take "Mail setup" as an example. Naturally, you search for what you need or where you need assistance. Once you press Enter, you will be redirected to another page displaying all the search results.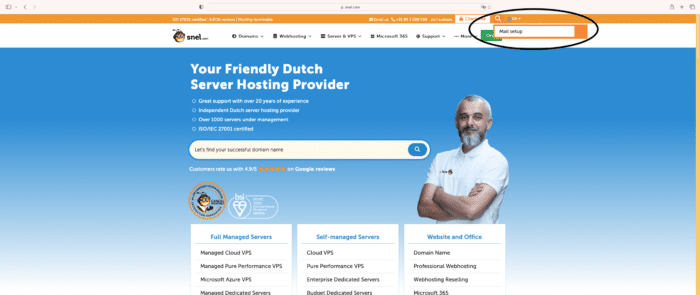 Step 4.
Upon reaching this page, you will find an overview of all the search results. Our objective is to locate a knowledge article. Here, you have the option to select from a page, blog, or knowledge article. Simply click on the one that suits your needs. In our particular case, we conducted a search for a comprehensive knowledge article detailing the process of Setting up Apple Mail for Plesk.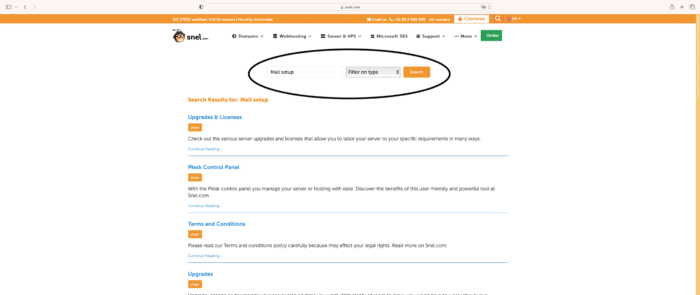 Step 5.
Here, you indicate what you are looking for and have three options to choose from: page, blog, and knowledge article. As mentioned earlier, we selected a knowledge article because it is what we need in our case.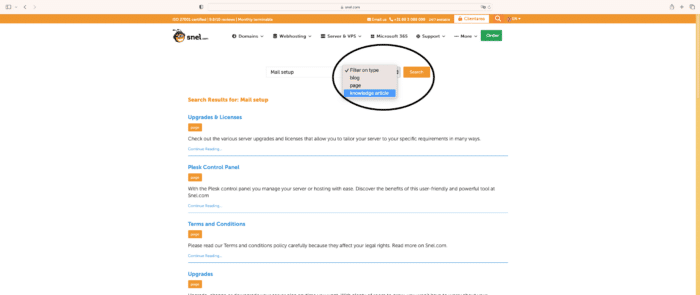 Step 6.
Now click on "Search" to view the search results.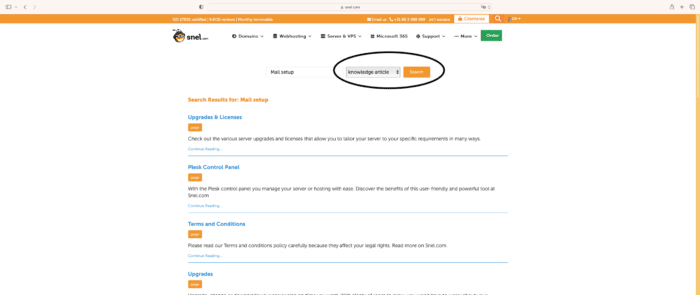 Step 7.
In our case, there are multiple results, but we need the first one. It is a knowledge article that shows us how to set up Apple Mail for Plesk. In your case, you may have only one option or multiple options. You search for the one you need.

Step 8.
We proceeded to click on the first search result as it aligned with our search criteria. If you have also located your desired content, kindly click on it. You will find it here. If you're uncertain whether this is the exact article you require, we recommend reading the introduction to determine its relevance. If it proves to be the appropriate resource, feel free to proceed with reading and following the outlined steps!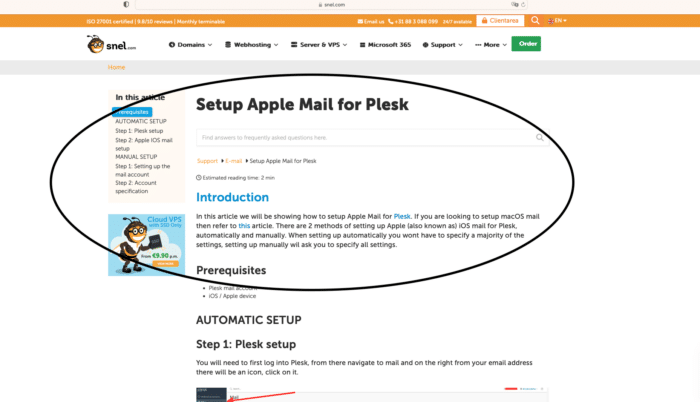 Step 9.
Here you can see the estimated reading time.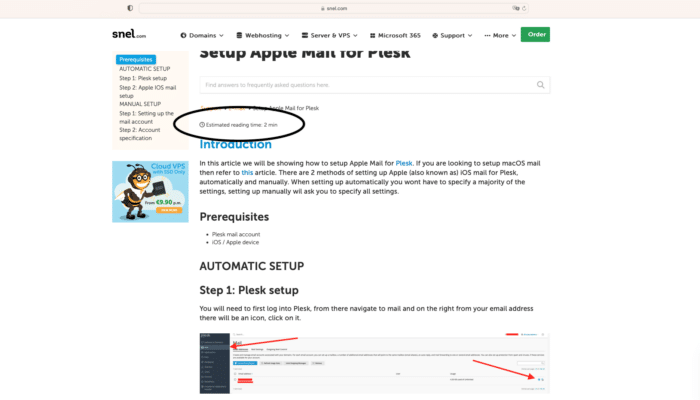 Step 10.
Having read through all the content and diligently followed the steps, take a moment to review the conclusion and reflect upon the knowledge you have acquired!

Step 11.
Finally, it would be greatly appreciated if you could indicate whether you found this article helpful by giving it a like or dislike. This feedback will assist us in determining if we should create more of these helpful articles in the future!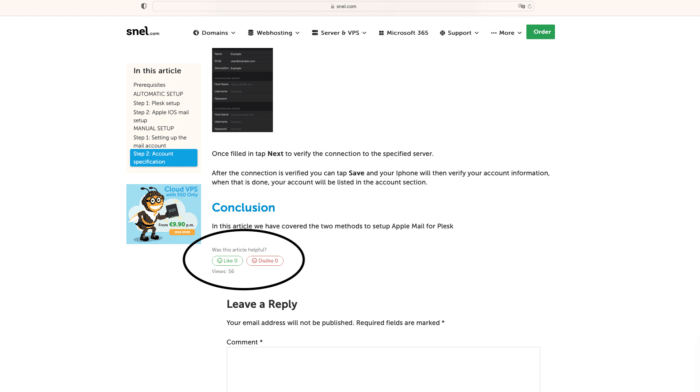 Conclusion
In this article, we have provided guidance on how to find and utilize our knowledge articles effectively. We have equipped you with the knowledge and skills necessary to navigate through our resources.