Introduction
In this article you can find information about how to get support and submit the issues related to Imunify360 product.
Prerequisites
Active server with installed Imunify360 agent
Step 1: Log into your server
Step 2: Access the Imunify360 dashboard
In Direct Admin you can use the search bar to look up for Imunify360 plugin or find it manually under the Extra Features.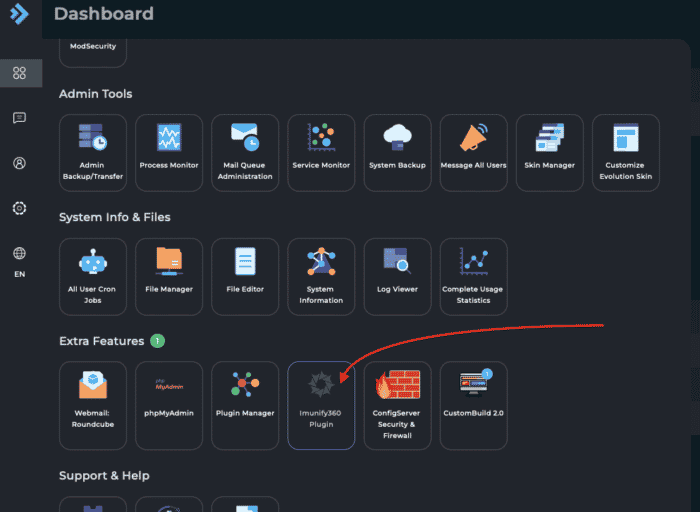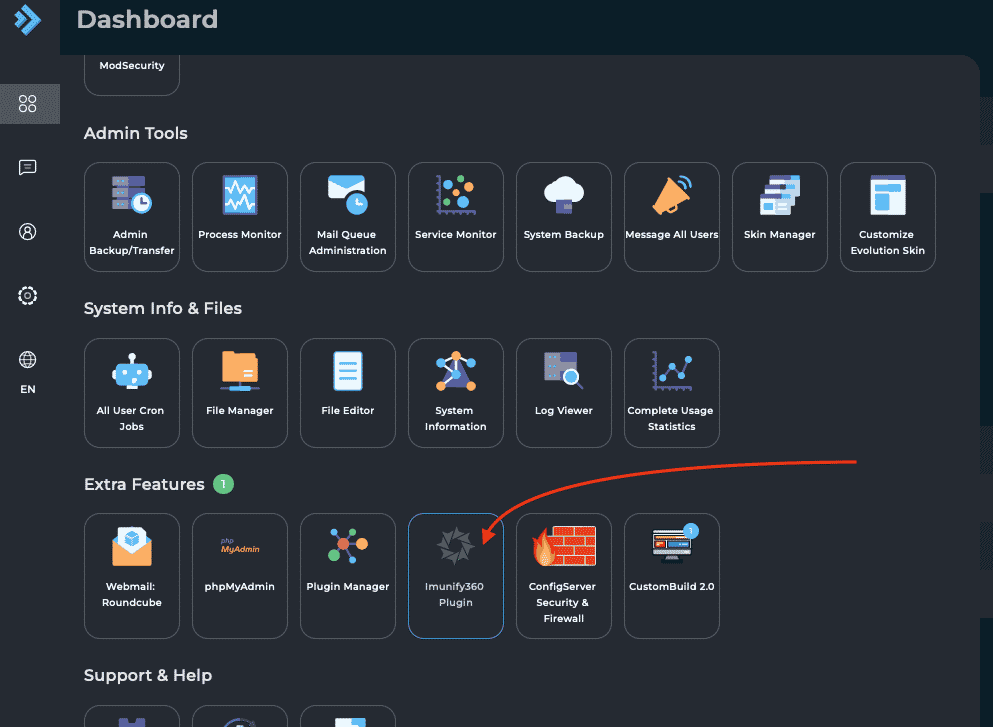 For the Plesk users once you are logged into your Plesk go to: Extensions>My Extensions>Imunify360

Step 3: Contact the support
Once you are in Imunify360 plugin you can access the contact support page by clicking on the support icon in the upper right corner in the dashboard. Here you can submit your question to the Imunify360 support team.

Conclusion
This article shows you how to get support directly from the Imunify360 team. This will help reduce the time involved in resolving issues with Imunify360. If you still need support from Snel.com you can contact us by e-mail or tel.