We now offer Dell PowerEdge 13th generation servers with iDrac 8 Enterprise. This line comes with several designs and firmware improvements that will boost the performance of your dedicated server.
Dell's new PowerEdge servers are perfect for virtualization, large applications or transactional databases because they are designed to improve modern storage technologies that enable you to speed up your applications or workloads. Our new Dell dedicated servers come with great performance and flexibility including Next-generation Flash storage and double the storage throughput
The latest processors with more cores and up to 15 percent greater memory bandwidth
Flexible local storage with increased densities, capacities and performance options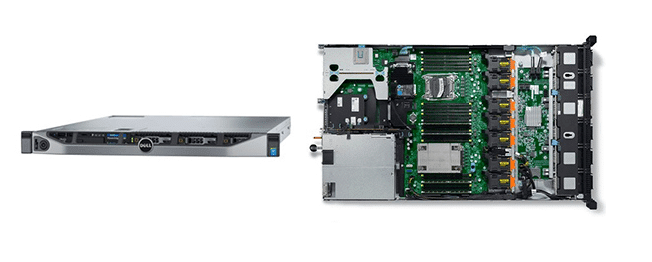 Simplified server management with iDRAC 8
All Dell dedicated servers that we offer are integrated with Dell Remote Access Controller (iDRAC) including life cycle controller. This helps you to deploy, update en monitor your server from everywhere. The Dell iDRAC with Lifecycle Controller requires no operating system or hypervisor to work.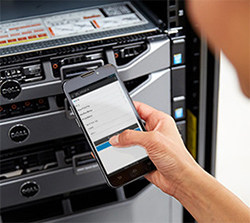 iDRAC 8 comes with the following features:
Time-saving features like easy restoration of server settings   when replacing a system motherboard
 Agent-free system performance monitoring, for performance   monitoring that doesn't affect workload performance
Express local and zero-touch remote deployment that speed   time-to-productivity by reducing configuration time more than     99 percent via XML profiling
New Dell servers overview