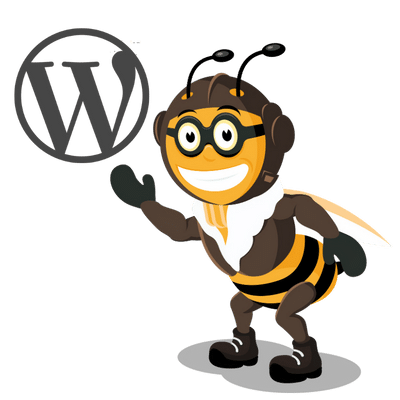 WordPress is a free and open-source content management system that enables users to build and maintain websites, blogs, and online stores. Whether you have a small or large website, WordPress is suitable because of its user-friendly interface, customizable themes and plugins, and high degree of flexibility and scalability. Businesses, bloggers, and individuals all over the world use WordPress, which is regularly updated with new features to improve its functionality and security.
Why is WordPress so popular?
WordPress is a beloved website platform for various reasons, including its user-friendliness, high degree of customizability, scalability, SEO-friendliness, large community of support, and robust security system. Overall, WordPress is a flexible platform that can be used for a range of website requirements.
User-friendly interface
WordPress's user-friendly interface is designed to be easy to use for users of all levels. It makes it easier to generate and customize content by coming with a visual editor, menus, and widgets. WordPress is a great platform for beginners because it provides sufficient documentation and support to help users get started and resolve any issues.
Customizable themes
WordPress's customizable themes allow users to adjust the appearance of their website without having to code. WordPress offers free and premium themes that can be personalized by changing colors, typography, layout, and adding logos or images. Users can customize themes themselves or hire developers. A live preview function allows users to see a theme before activating it, making theme selection easier. Customized themes allow users to create a unique, professional website that matches their brand or style.
Plugins
There are about 50,000 plugins available for use with WordPress, which enable users to extend the capabilities of their website in various ways. Plugins can be used to create contact forms, add buttons for sharing content on social media platforms, and improve the performance of a website.
WooCommerce
WooCommerce is a popular webshop plugin for WordPress that enables users to easily set up and manage an online store. With WooCommerce, users can add products, accept payments, and handle shipping, all from the WordPress interface. It also offers extensive customization options and integrations with other WordPress plugins. With a large community of users, WooCommerce is a widely used solution for small and medium-sized online businesses looking to sell their products online.
SEO optimization
SEO optimization in WordPress involves techniques and strategies to improve a website's visibility and ranking in search engine results pages. WordPress offers built-in features like search engine-friendly URLs, customizable meta titles and descriptions, and sitemap creation. WordPress also has SEO plugins like Yoast SEO or The SEO Framework that can help with keyword research, content analysis, and link building. By optimizing a website for SEO, WordPress users can attract more organic traffic from search engines and increase their online presence.
WordPress hosting at Snel.com
In this blog, we have discussed the various features of WordPress and why it is such a popular platform for building and maintaining websites. At Snel.com, we offer Managed WordPress hosting packages that are optimised for the best performance and security of WordPress websites. With our packages, users can easily host their WordPress website and enjoy the benefits of our fast and secure hosting platform. Whether you are a beginner blogger or run a large business, our WordPress hosting packages provide the perfect solution to get the most out of your website.
Managed WordPress Webhosting
Managed Woocommerce Webhosting