Entire Machine restore with Acronis Backup Cloud
In this article, you will learn how to restore an Entire Machine  with Acronis Backup Cloud. To follow this tutorial your target machine needs to be installed with Acronis backup agent.
Prerequisites
Installed Acronis Backup agent
Step 1: Acronis Backup Agent
Check if Acronis Backup Agent is installed. This is needed in order to use Acronis Backup.
Step 2: Acronis Backup Console
Log in to the Acronis Backup Console (https://baas.acronis.com) to see which backups are available.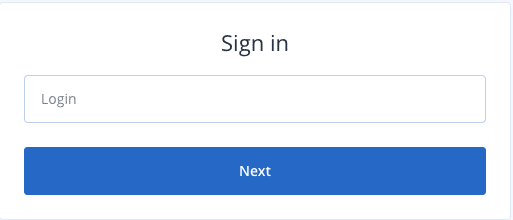 Step 3: Available Backups
Open the device that you want to restore and click on Recovery.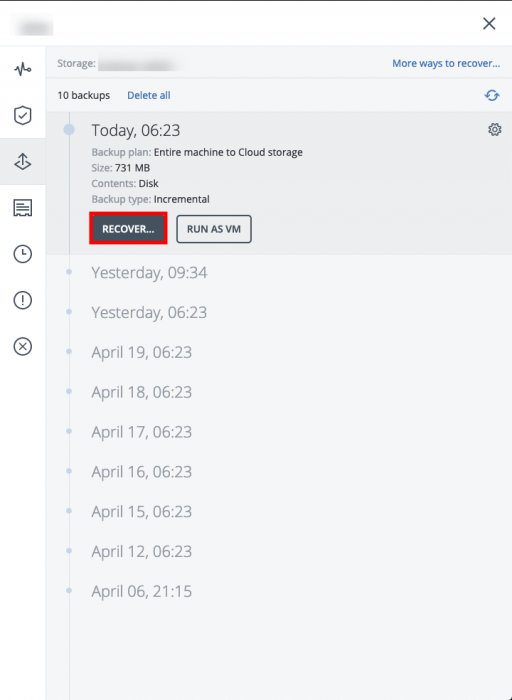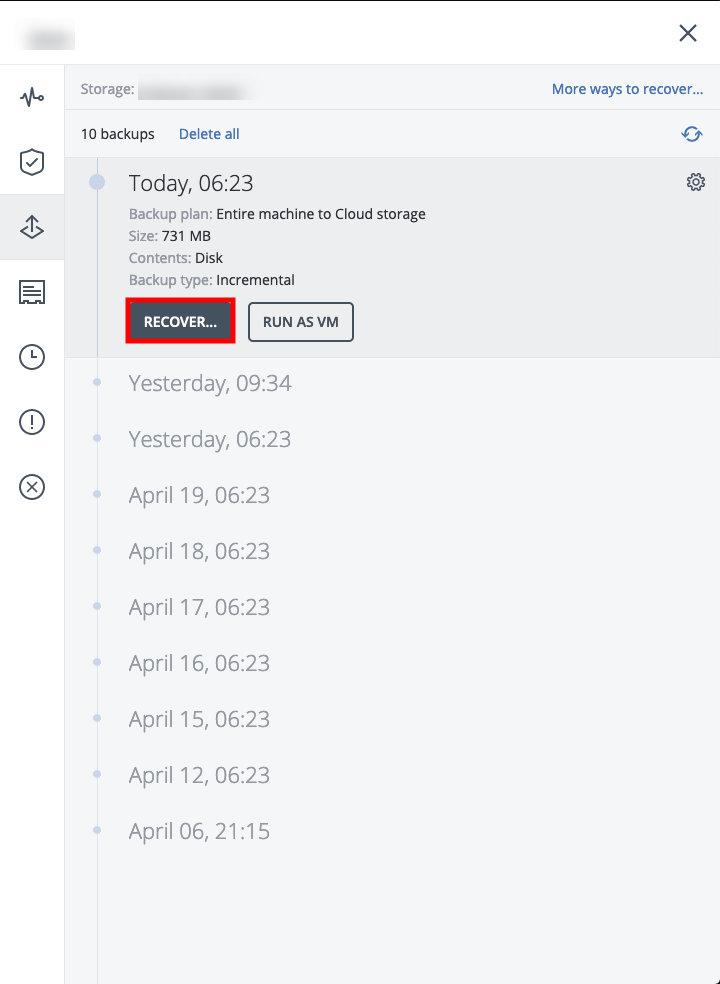 Step 4: Restore
Select the backup that you want to restore. In our case, it's Today, 09:34. Click on Recover... and then select Entire Machine from the dropdown.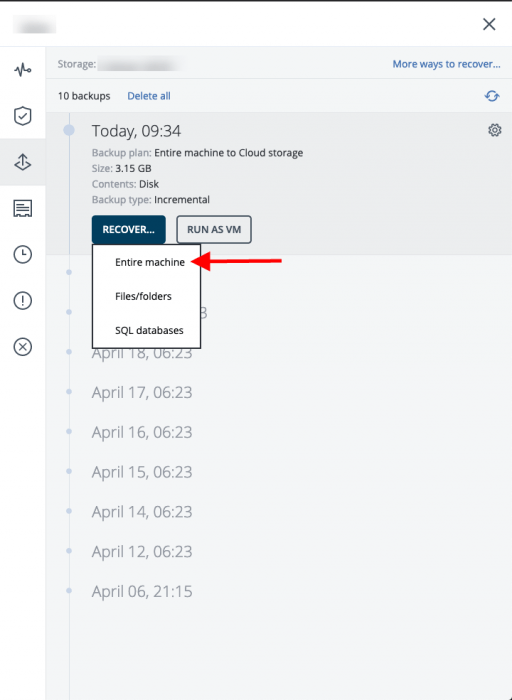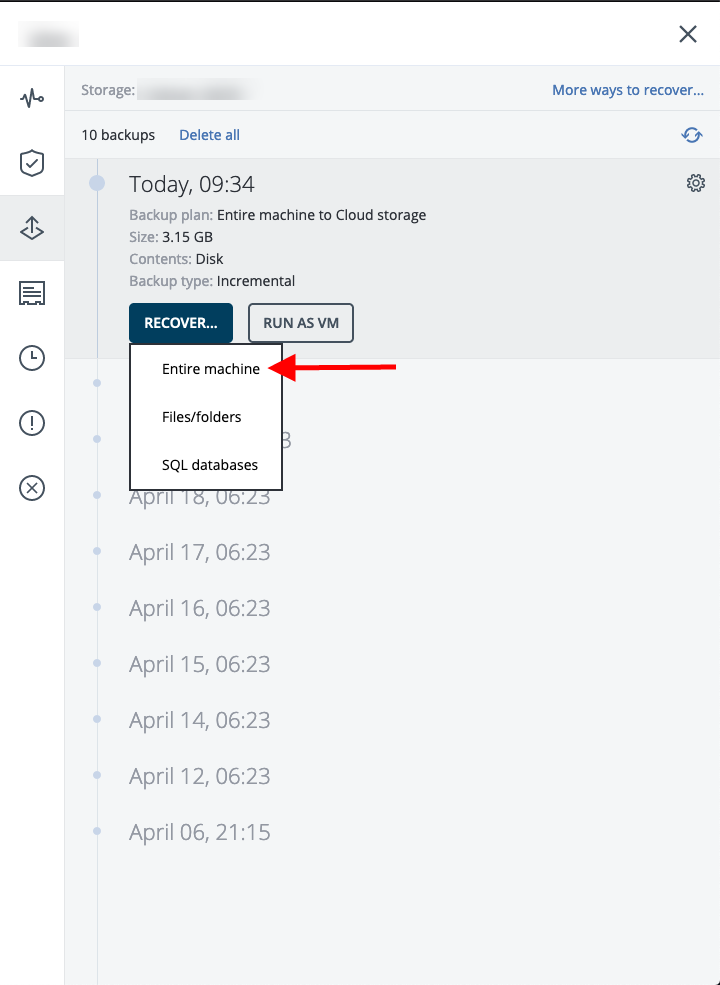 Click on Start Recovery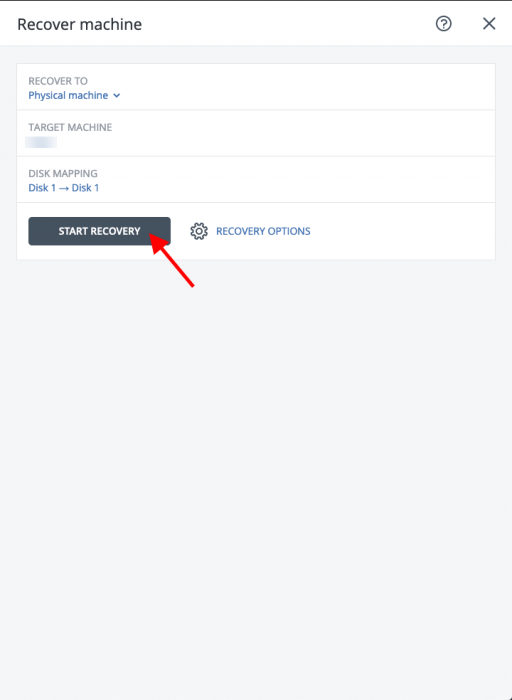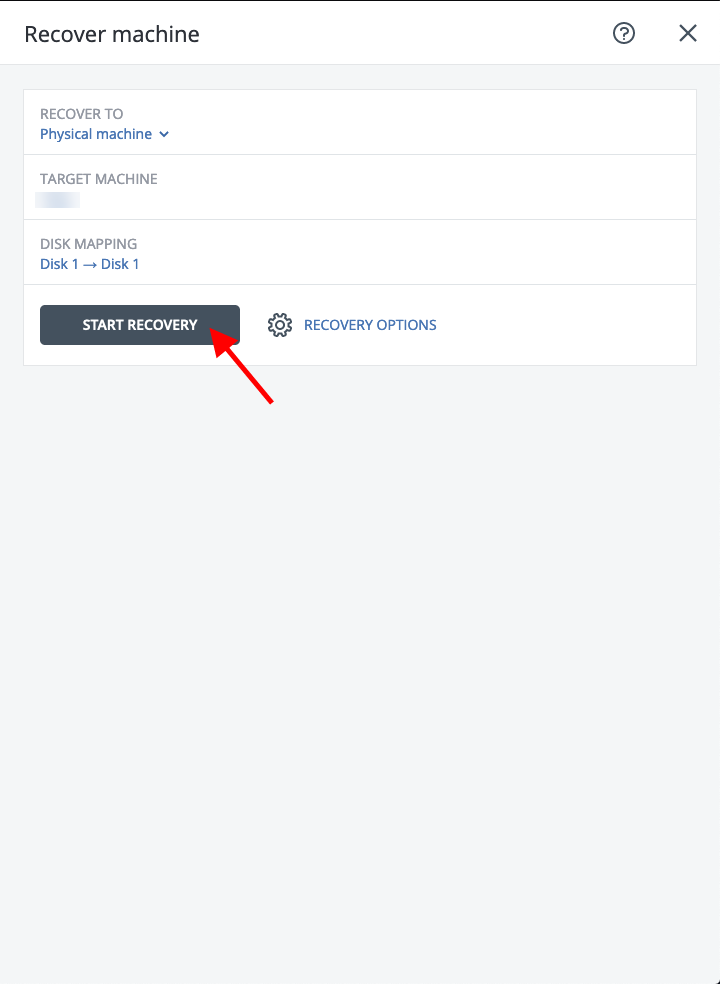 The final check: Start Recovery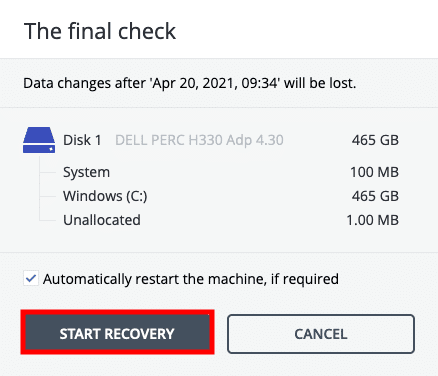 Step 5: Restore process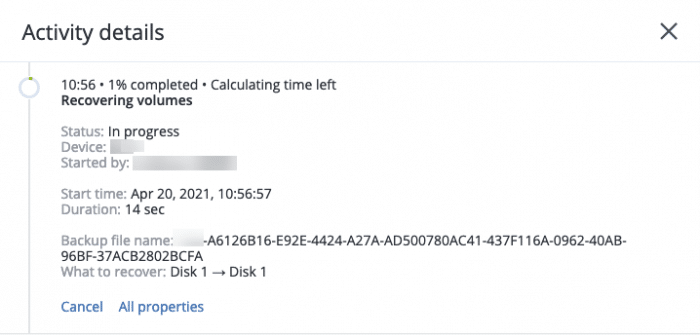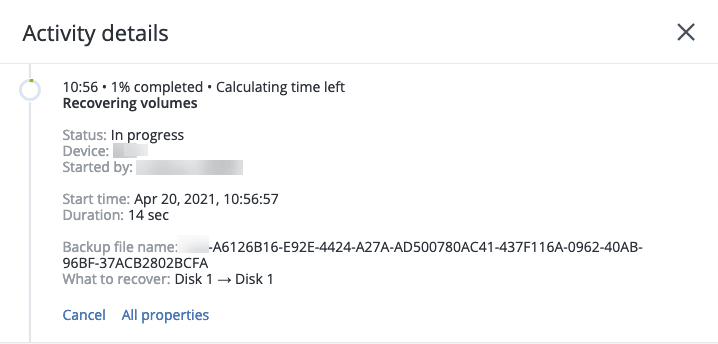 The Restore process has started.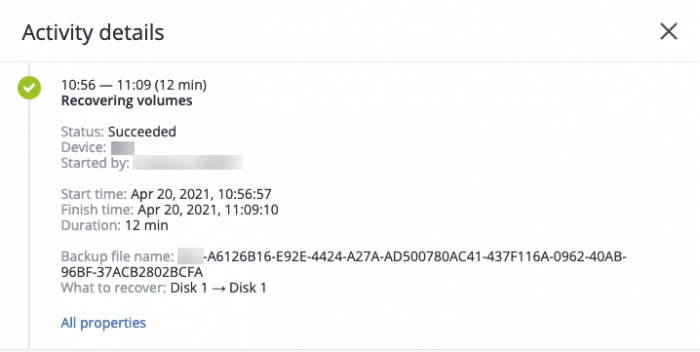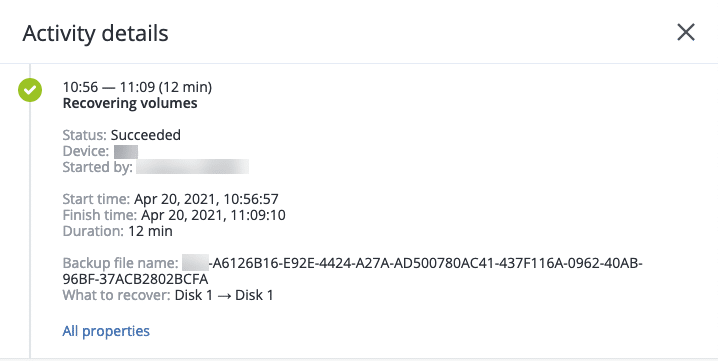 We can see that the restore is completed.
Step 6: Log in to your server
The last step is to log in to your server and check if everything is working as expected.
Conclusion
In this article we have described how you can restore an Entire Machine with Acronis Backup, when it's required to fall back to your backup.  If you need a certified Acronis Backup engineer or if you need help to protect your data, please do not hesitate to contact us at [email protected].
Do you want to learn more about our Backup solutions? Then check our Acronis Backup Cloud page.