Introduction
IDRAC 9 Enterprise is an integrated Dell Remote Access Controller with Lifecycle Controller which provides a secure means to automate a large group of common server management tasks. iDRAC 9 Enterprise will be delivered to every dedicated server so no installations are required.
iDRAC 9 Enterprise provides the following key features:
Standards-based management automation
Agent-Free Storage Management
Easy Restore
iDRAC Direct
iDRAC Quick Sync
Real-time Storage Configuration
Real-time power graphing
Memory, CPU, NIC monitoring
Remote configuration
Zero-touch deployment and provisioning
Agent-Free Performance Monitoring
Step 1: Launch console iDRAC 9 Enterprise
You can launch the virtual console via your client area. Before you start, make sure that you have Java Runtime Environment (JRE) installed via www.java.com. If you have finished the installation or if you already have Java installed follow the steps below.
Step 2: Log in to your client area
Log in to your client area and click to services > server > KVM Management
Step 3: Visit the KVM Page
Click to Visit the KVM Page.
Step 4: Enter your details
Enter your credentials, which can be found on the KVM Management page.

Step 5: Launch the Virtual Console
You will now see the main screen. Click "Launch" button in Virtual Console Preview page which launches Virtual Console.

Step 6: Save the file before proceeding
Either Java Web Start will start the console immediately or you will be asked to save the file. Make sure you save the file and run it afterward. When you see the Security Warning below, click Continue to proceed:

Step 7: Run java 
You will see a second warning screen, make sure that you have selected the radio button:

"Do not show this again for this app from the publisher above" and then click the Run button.

After you have completed the previous you will see a last warning screen regarding the certificate make sure you click the Run button. These were all the steps you will see that your console is now available.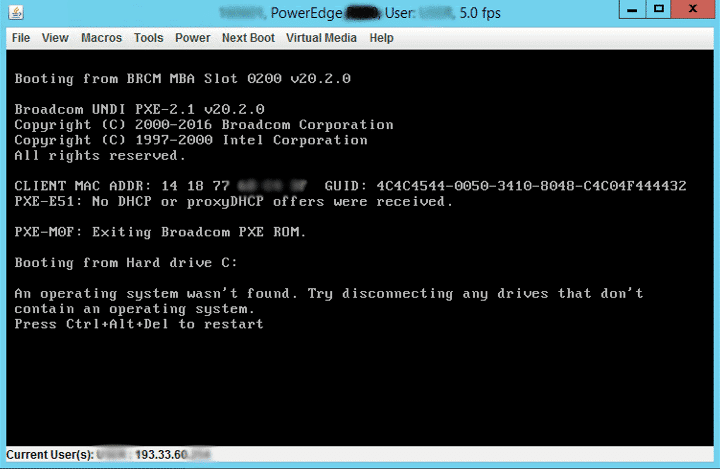 Conclusion
Congratulations, you have successfully launched the console of your server.