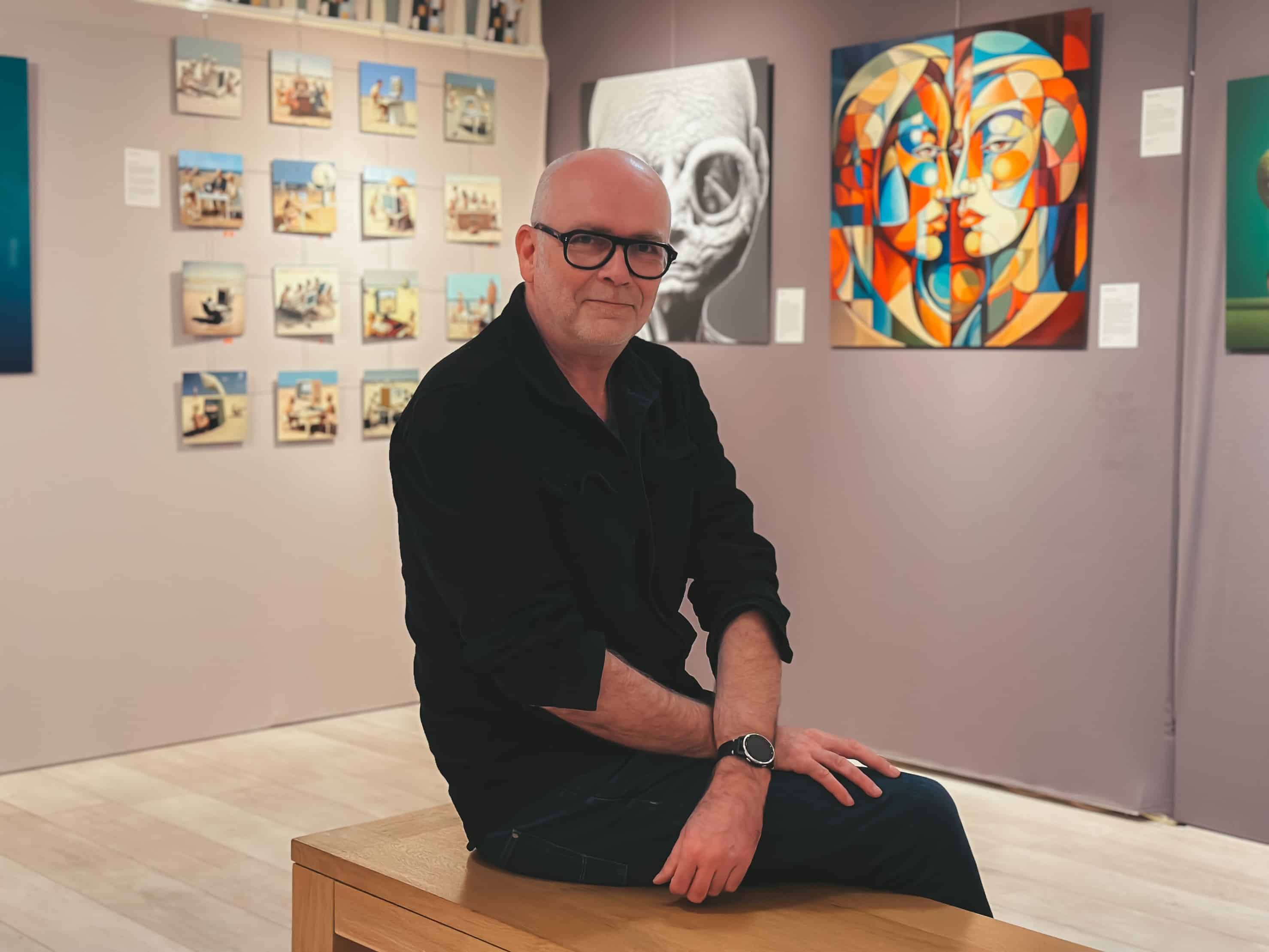 Back in 2004, one of the pioneers in self-building websites, now in 2023 an indispensable part of the contemporary digital world. With Maakum websites, you can quickly and easily create your own website. For this "customer in the spotlight" session, we interviewed owner Paul Bookelman, for whom entrepreneurship runs in his blood. Not only did Maakum emerge successfully from his hands, but also the innovative 'Dead end gallery' where he uses Artificial Intelligence to create artists and paintings.
With a background in graphic design and DTP, Paul decided in 2004 to make it easy for his clients. In a time when people were not yet so focused on the online world and building a website was "a hassle," Paul and his then partner founded Maakum Websites: a platform that makes building websites a breeze.
Maakum is located in the heart of Amsterdam. You walk along Central Station through the well-known Nieuwendijk and end up at Maakum. Maakum owes its name to "making" and "Mokum" (Amsterdam in colloquial language).
"At that time, the internet was still easily overlooked in society. Whatsapp didn't exist yet, and building a website could only be done by IT experts. We were pioneers in website platforms at that time," said Paul.
Over time, Maakum expanded. From informational websites to complete ticketing systems and webshops, you can now do everything yourself at Maakum. The goal of Maakum has always been to build and maintain a website quickly, easily, and affordably. It is no wonder that thousands of customers have joined the Maakum platform and are working on their websites every day.
"Customers often come to us through our website and quickly get to work. With us, you can choose from 5 standard templates that you can customize to your liking. Once you have chosen a package, you receive login details and can start filling it in. Fast and easy," says Paul.
In addition to designing, building, and the "do-it-yourself" platform of Maakum, Maakum also offers hosting services. This is done in collaboration with Snel.com. Maakum and Snel.com host numerous websites together on a Managed Hosting environment consisting of multiple Managed Servers from Snel.com.
"My previous hosting provider was shut down. As a result, we were transferred to another hosting company as customers without a choice. Due to a communication breakdown, I started looking for a hosting company that was not part of the 'big players,' such as the major hosting providers like Blue. I came across Snel.com during my online search," says Paul Bookelman of Maakum websites.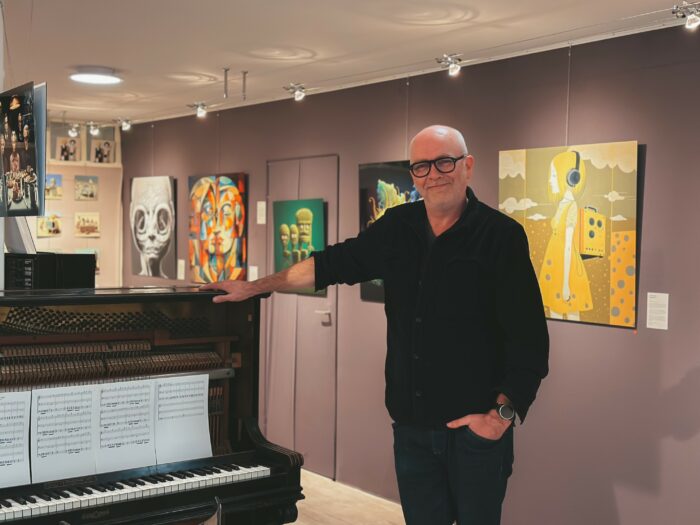 There was an introduction, and a connection was quickly established. What Paul finds very important is the personal attention that Snel.com provides and their ability to always think in terms of solutions. Paul did extensive research on Snel.com and asked many questions to see if they were the right fit. Since Paul has many clients who follow him when it comes to hosting, he had to be certain before choosing a new hosting provider.
Maakum took a test server from Snel.com to see if everything ran smoothly, and then the collaboration became a reality. Maakum uses several Managed Virtual Private Servers for itself and all the customers who have Maakum websites. Paul chose the Managed Virtual Private Server because it offers great flexibility in up- and downscaling, and it can easily accommodate many customers.
"The feedback I received from Snel.com and their always prompt responses to my questions were decisive. The Snel.com team works and responds quickly, and the servers are super fast! I sometimes encounter a problem, but it is always resolved immediately. With thousands of customers, it's only natural that there might be an occasional issue. I think I have contact with Snel.com about something concerning my clients no more than 3 times a month, which is very little considering the number of (online) clients I have. I am satisfied," says Paul.
With "Dead End Gallery," Paul, along with his partner Constant Brinkman, is once again doing groundbreaking work, as it is the world's first gallery to use AI to generate artists and their corresponding artwork. People come from far and wide for this innovation. Mexico, America, South Korea, Brazil... word has spread. Even NOS, WNL, and various Dutch media outlets are frequent visitors.
"At 'Dead End Gallery,' you will find pure and unique art created by AI-generated artists. Each artist has a story, and their individual style is reflected in every artwork," explains Paul.
At "Dead End Gallery," it's not just about observing art but also about experiencing it. The playlist heard through the speakers is also entirely created by AI, fitting perfectly with the AI-generated artists.
"The artists are becoming more lifelike and gaining more personality thanks to AI. We also maintain contact with the artists through AI chat programs and have regular conversations with them. This allows certain artists to stand out as those I can really connect with. My personal favorite is Lily Chen because she specializes in art for children or art with children, and she produces very funny, almost childlike artworks. Some incredibly beautiful images emerge from this, which is quite remarkable," shares Paul.
The hosting of https://www.deadendgallery.nl/ is also handled by Snel.com.