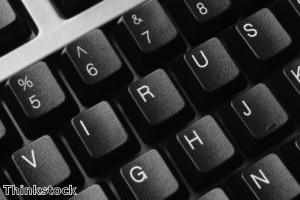 Businesses looking to take advantage of advanced high-speed dedicated servers to improve the running of their businesses will need to make sure such equipment is well-protected from outside interference in order to help their firm grow. This is because new research by Kaspersky has found many professionals believe the threat posed by cyber attacks will be their biggest challenge in the next few years. 42 per cent of the 3,300 decision-makers from 22 countries polled by the firm said the significance of this problem is set to rise.
In the next two years, organisations stated cyber-attacks will be a bigger threat to their growth than the uncertain economic situation, which means businesses will have to make certain they have strong protections in place to ensure their confidential and business-critical data does not fall into the wrong hands. Kasperksy noted that targeted attacks aimed at stealing such information pose a "serious problem" to enterprises. It observed common techniques for gaining access to a network include spam mailings, malicious scripts and exploiting zero-day vulnerabilities, among other methods.
"That's why to repel such attacks companies need to deploy fully functional security suites and secure all the elements of their IT infrastructure," the security company continued. It highlighted employee workstations, file and mail servers and mobile devices as areas that need to be protected as strongly as possible. This is because the volume of threats organisations have to deal with is growing rapidly. Research by Kaspersky found that in 2011, its security solutions detected an average of 70,000 new malicious programs a day. However, this year, this has grown to 125,000.
However, the firm has also warned that implementing solutions such as advanced firewalls may not be enough on its own to protect businesses from data breaches. Staff education is also likely to play a key part in ensuring confidential data held on dedicated servers is safe, as people may inadvertently introduce malware to a network though poor security practices.
Kaspersky recently revealed almost a third of workers have connected infected storage devices such as USB drives to their workstation, which could cause serious problems for organisations if such malware bypasses their defences.