Installeer VirtIO drivers op Windows Server 2019
In dit artikel leggen we je uit hoe je de VirIO drivers voor Windows Server 2019 kunt installeren.
Vereisten
VPS of Dedicated Server met Windows Server 2016 installatie.
Je moet ingelogd zijn als administrator.
Wij gebruiken Chrome. Klik hier om te zien hoe je Chrome installeert met Powershell.
Stap 1: Log in met RDP in Windows Server 2019
Maak verbinding met jouw server met de login gegevens die je kunt vinden in het klantenpaneel. 
Stap 2: De Virtio Installer downloaden
Ga naar https://fedorapeople.org/groups/virt/virtio-win/direct-downloads/archive-virtio/virtio-win-0.1.189-1/ en klik op het .exe bestand. De download zal beginnen. Vervolgens klik je erop als hij klaar is.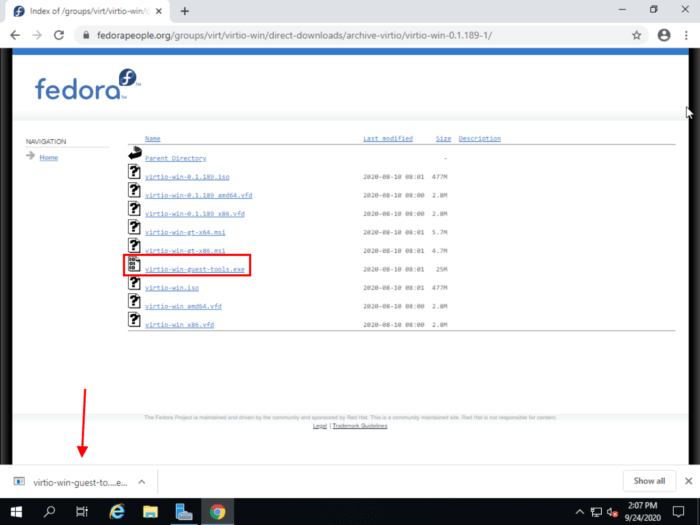 Je zal een melding krijgen van Microsoft Defender, dit kan je negeren. Om verder te gaan klik je op More Info.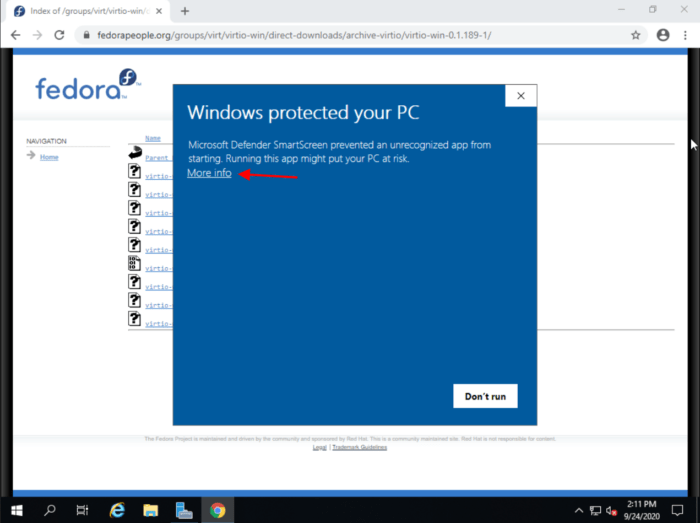 Klik vervolgens op Run Anyway.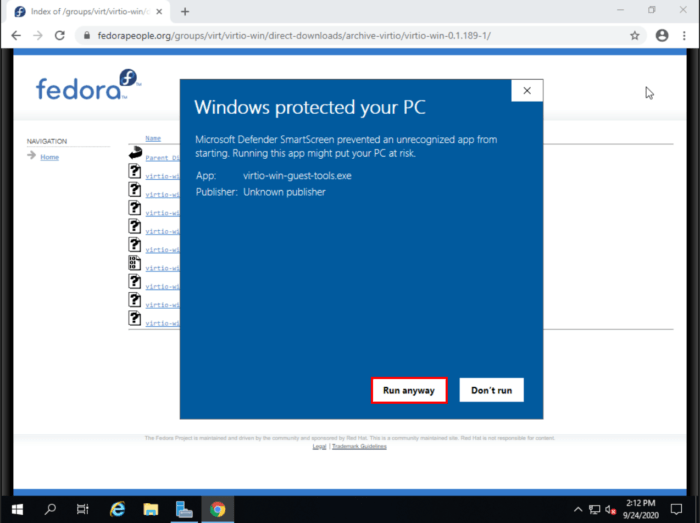 Accepteer de licentievoorwaarden en klik op Install om verder te gaan.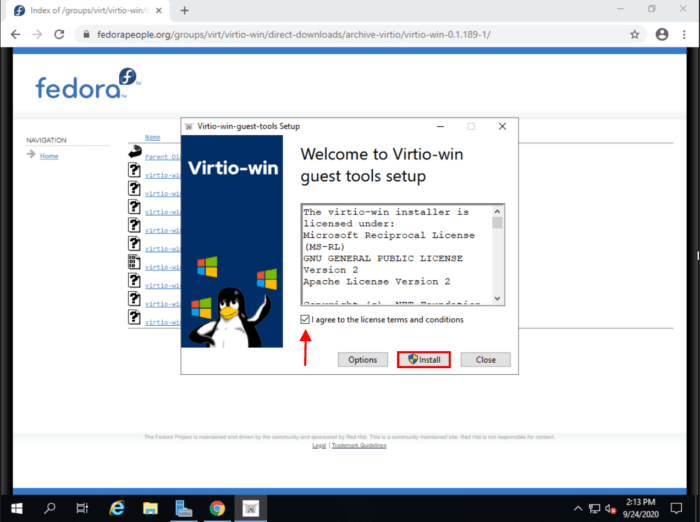 Klik Yes om de applicatie toestemming te geven om veranderingen te maken.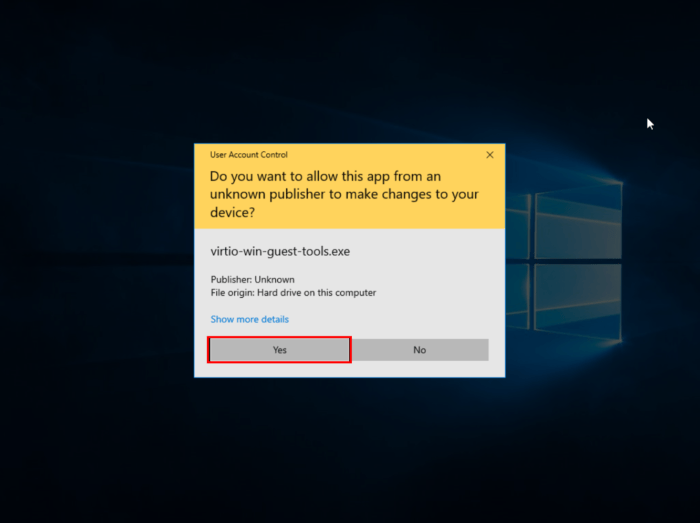 Stap 3: De Virtio Installer starten
Klik Next om verder te gaan.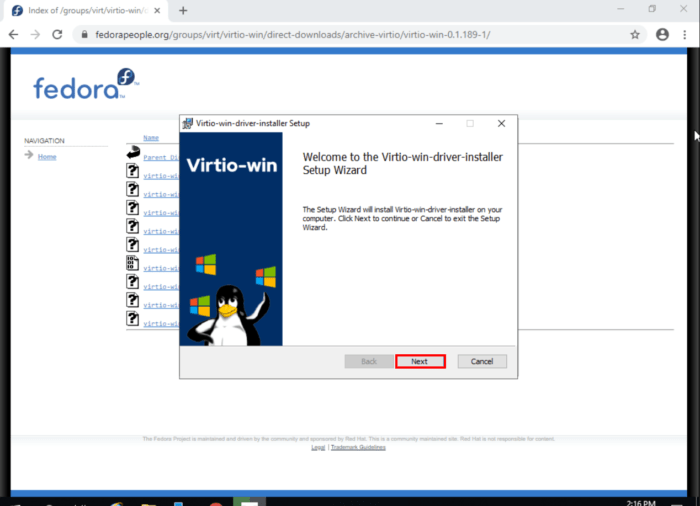 Accepteer de licentievoorwaarden en klik nogmaals op Next om verder te gaan.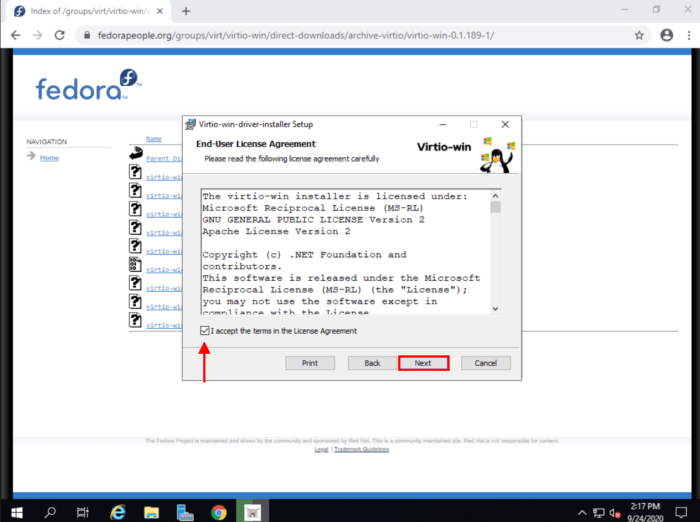 Deze features lijst bevat: Balloon, Network, Pypanic, Qemufwfcg, Qemupciserial, Viorng, Vioscsi, Vioserial, Viostor.
In dit menu, kan je kiezen of je een feature geïnstalleerd wilt hebben, en waar je het geïnstalleerd wilt hebben. In dit geval laten we het hoe het is. Klik op Next om door te gaan.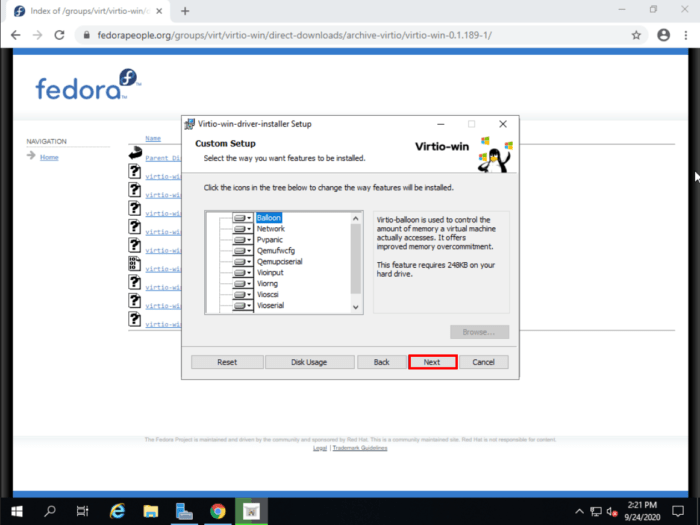 Klik vervoglens op  Install om de installatie van VirtIO-Win te starten.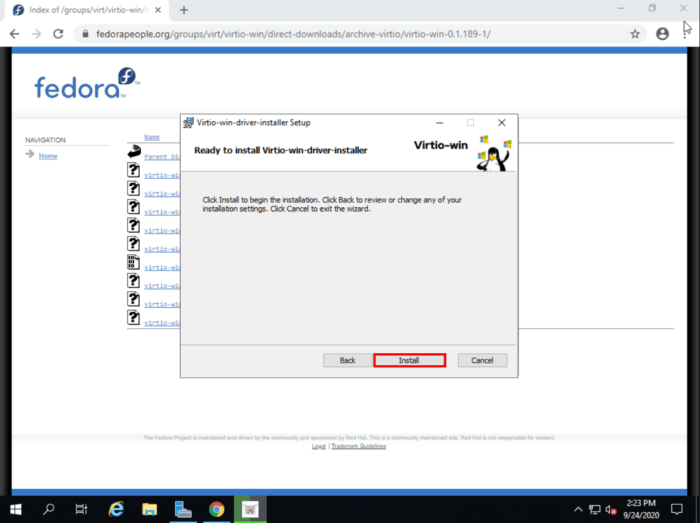 Zodra de download klaar is, klik je op  Finish om te installatie te voltooien.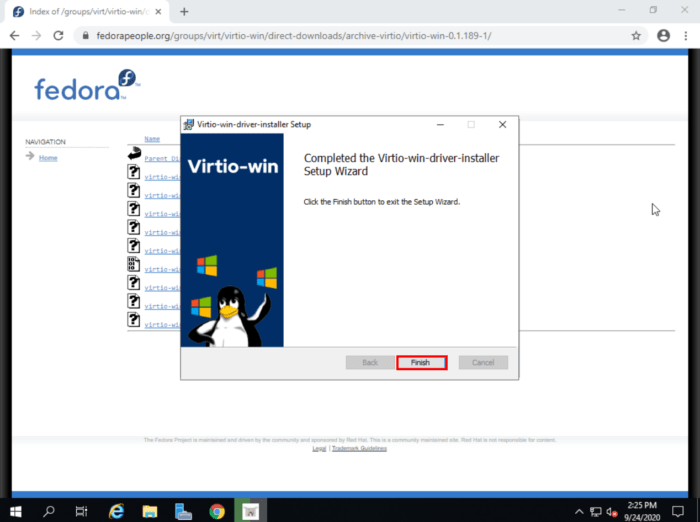 Restart je computer om de applicatie te gebruiken.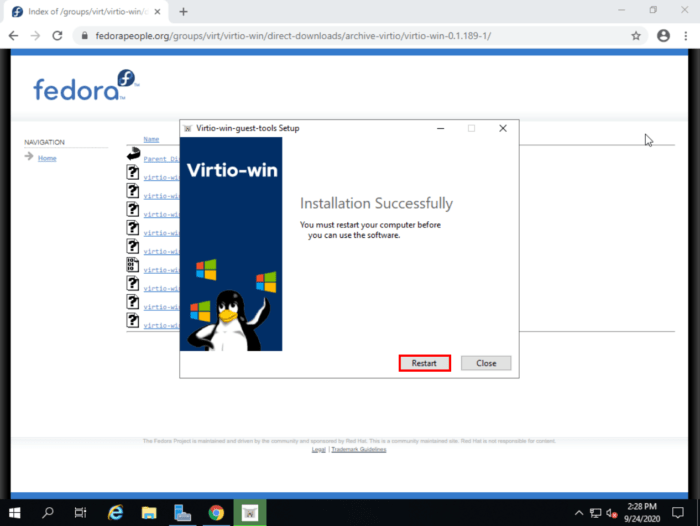 Conclusie
Gefeliciteerd, je hebt zojuist de VirtIO-Win drivers geïnstalleerd.