Leer hoe je WordPress installeer op een webhostingpakket
In dit artikel, leggen we je uit hoe je WordPress kunt installeren op jouw webhostingpakket. WordPress is een gratis en open-source contentmanagementsysteem geschreven in PHP. Met WordPress kun je een website bouwen en onderhouden.
Vereisten
Stap 1: Log in op Plesk
Log in op het Klantenpaneel.
Klik in het linkerpaneel op My Dashboard en klik op Webhosting. Kies vervolgens op het juiste webhostingpakket. 
Klik nu o;p Login Details om je inloggegevens van Plesk te zien.
Klik vervolgens op de URL en log in.
Stap 2: WordPress installeren
Klik in het linkerpaneel op  Websites and Domains . Klik vervolgens in het rechterpaneel op WordPress.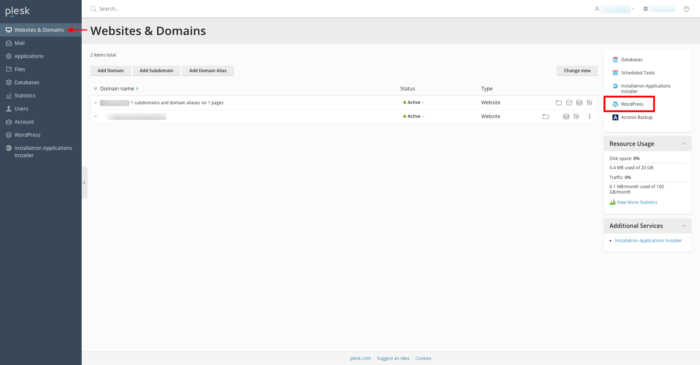 Klik op  Install WordPress . Je kunt ook scannen om bestaande sites te vinden. Klik hiervoor op Scan.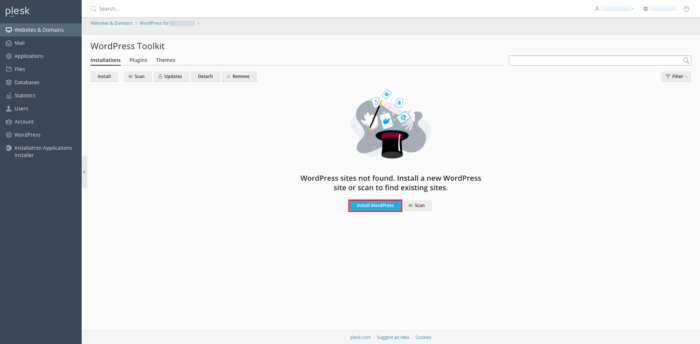 Installation path: de installatiepad
Website title: de titel van de website
Plugin/theme set: hiermee kun je de thema bepalen.
Website language: de taal van de website
Version: je kunt ervoor kiezen om de recente versie, of een oudere versie te installeren.
De database is automatisch ingevuld, maar het is wel mogelijk om dit aan te passen.
WordPress Thema's: WordPress Essentials, E-Commerce pack, WordPress Classic, Jetpack, WordPress Essentials with Jetpcj, E-Commerce pack with Jetpack, WordPress Classic with Jetpack.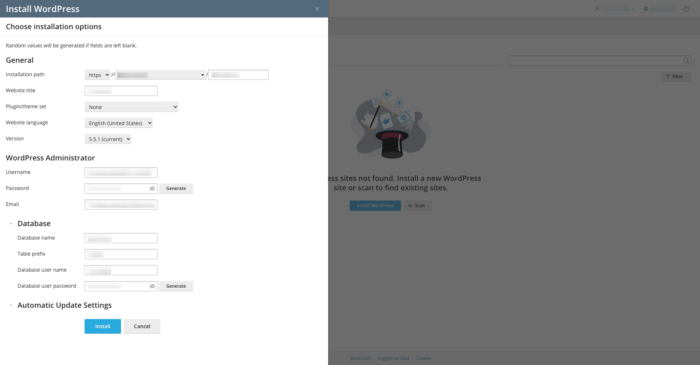 Bij  Automatic Updates Settings kun je ervoor kiezen om de WordPress updates automatisch te installeren. Ook kun je kiezen of plugins en thema's worden geüpdatet. Als alles is ingevuld, klik je op  Install.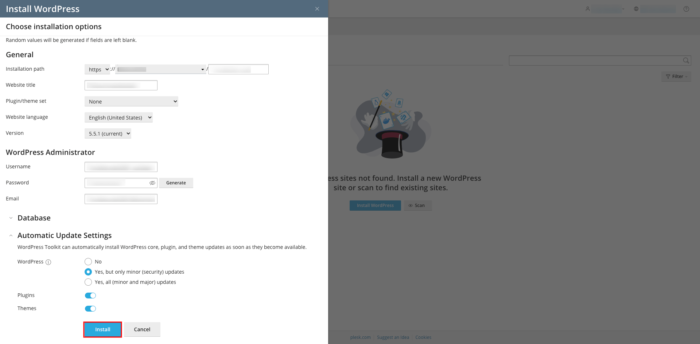 De installatie zal nu beginnen.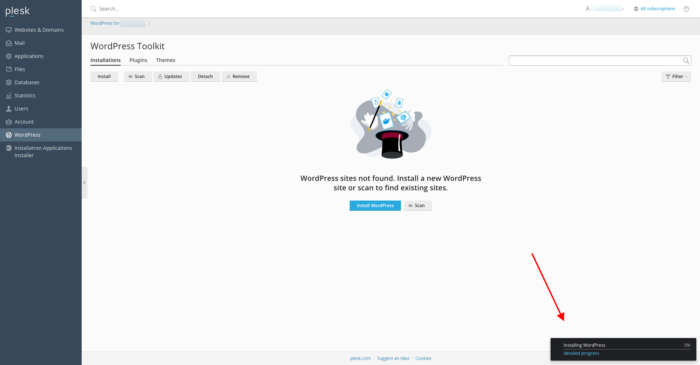 Zodra de installatie is voltooid, zal je het zien in de lijst. Ook zul je rechts onderin een melding zien.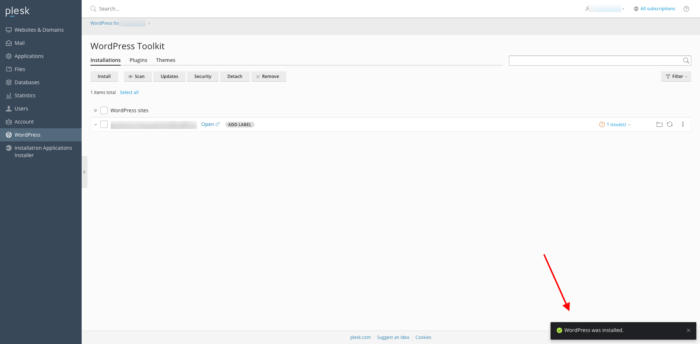 Conclusie
Gefeliciteerd, je hebt WordPress succesvol geïnstalleerd op jouw webhostingpakket.